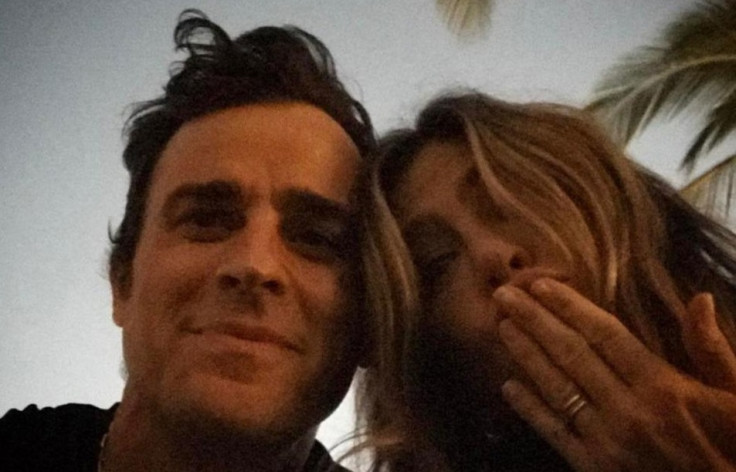 Romantic Justin Theroux has shared his first public selfie with wife Jennifer Aniston, in honour of her birthday.
The notoriously private couple can be seen posing together lovingly while Friends actress Jennifer, 48, blows a kiss towards the camera.
Actor and director Justin, 45, wrote alongside it the simple message: "HBDJ." He signed off with a heart emoji and "XO".
The A-List couple first met on the set of film Wanderlust in 2011. Four years later they tied the knot in a secret ceremony held at their California mansion in 2015.
Despite being together for six years, this is only the third picture that Theroux has shared of his other half, who staunchly refuses to join any social media platform.
The first Theroux posted was a back shot of Aniston in a glamorous red gown uploaded in December 2015.
Theroux declared her his "Woman crush Wednesday".
The second posted last year showed his lady love gazing out a window of the Eiffel Tower.
Last year he praised the blonde star as a "proper bada**".
He told The Sunday Times Magazine: "She has lived through a lot of bullshit. Many people would have crumbled under some of the stresses that have been put on her. I'm very proud of her for that, for the way she handles herself."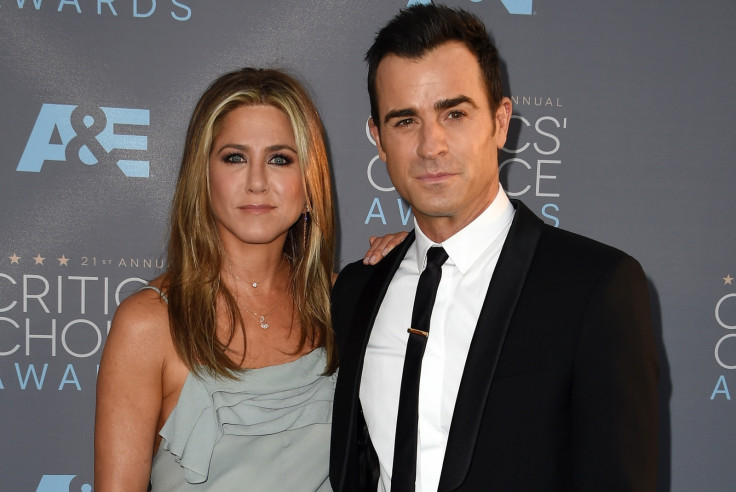 He went on to say that being known as "Mr Jennifer Aniston" doesn't bother him, but the constant scrutiny the couple face including frequent false reports that their relationship is on the rocks, makes him feel protective of his wife.
Theroux explained: "Well, you feel protective, of course. She's similar to me – she doesn't pay attention to it unless she has to."
Elsewhere, in December Aniston appeared on The Ellen DeGeneres Show where she admitted to having had sex in a cockpit of a plane.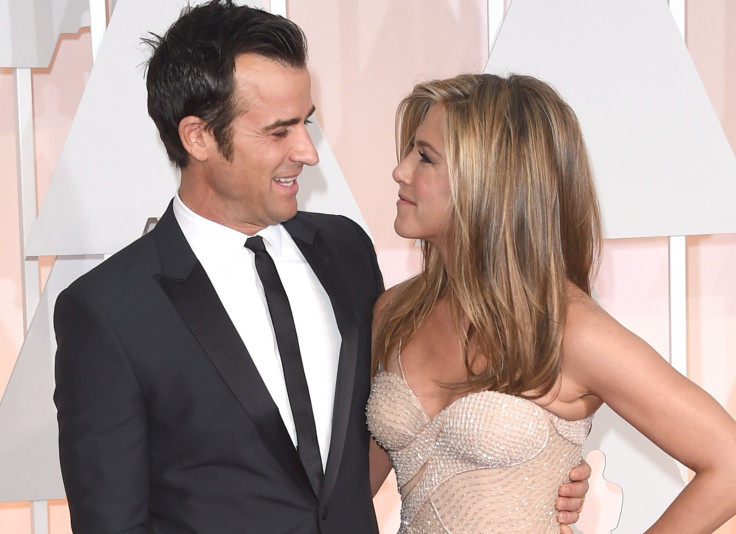 While playing 'Never have I ever' with the chat-show host, Aniston did not directly allude to the identity of her mile-high partner in crime, however, she has had a number of other high-profile partners over the years.
She was married to Brad Pitt from 2000 until 2005. Other famous exes include Vince Vaughan, Gerard Butler, Paul Rudd and John Mayer.