Prince William and Kate Middleton invited to celebrate to visit Canada with their children
Prime minister Justin Trudeau asked the royals to attend ahead of Canada's 150th anniversary.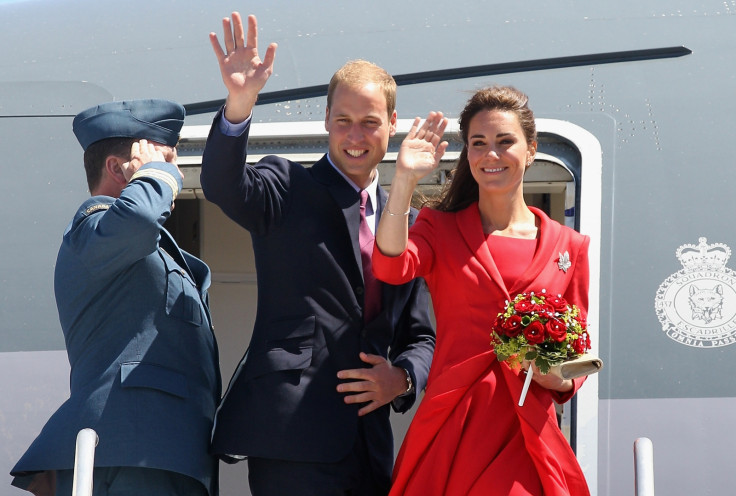 Canadian Prime Minister Justin Trudeau has invited the Duke and Duchess of Cambridge to visit Canada with their two young children, his office confirmed on 5 July 2016. The royal couple last visited the country in 2011, following their wedding in April that year.
"The PM has invited them to come to Canada whenever their schedule permits it," Trudeau's press secretary Andrée-Lyne Hallé told The Huffington Post Canada. Hallé said there was no confirmed dates for the proposed visit, however the prime minister's office suggested it could be as early as autumn, The Globe and Mail reported.
The Globe and Mail reported that the proposed visit would be a crucial moment in the months before the 2017 celebration of Canada's 150th anniversary.
Sources said that a formal invitation was sent to the royal couple and their young family and early preparations are already under way.
Kensington Palace has yet to confirm whether the royal couple will accept the invitation. Other members of the royal family, including Queen Elizabeth or Prince Charles could also attend next year's celebrations.
"Canada Day 2017 presents an opportunity to host a royal tour. it is customary for members of the Royal Family who are in Canada on 1 July to join Canadians on Parliament Hill to celebrate the day. Her Majesty the Queen attended celebrations on Parliament Hill for Canada's Centennial in 1967," a briefing book prepared for Heritage Minister Mélanie Joly after the Liberals came to power in 2015 stated.
The Duke and Duchess of Cambridge last visited in 2011 to celebrate Canada Day celebrations in Ottawa. William and Kate visited Montreal, Quebec City, Charlottetown and Summerside, PEI, the Yukon and Slave Lake in Alberta during their nine-day visit.
© Copyright IBTimes 2023. All rights reserved.