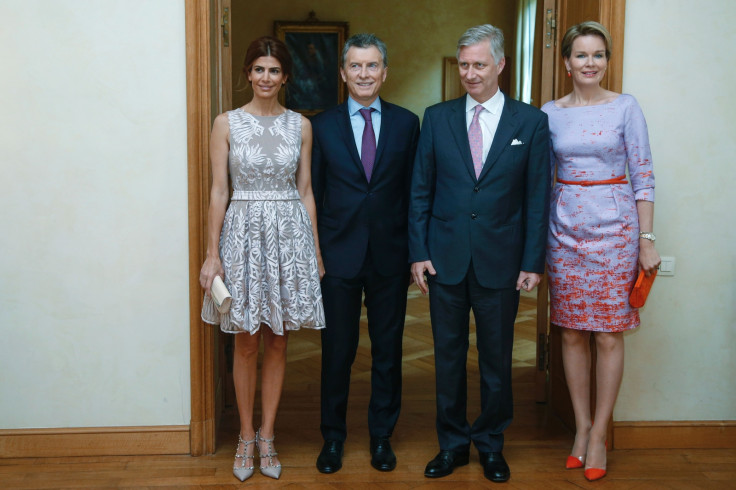 President Mauricio Macri of Argentina and his wife Juliana Awada were given a warm welcome to Brussels, Belgium, by King Philippe and Queen Mathilde on Monday (4 July).
The 57-year-old president – a former civil engineer who has been in office since 2015 – is touring through various European Union states to boost EU-Mercosur ties. He visited EU institutions during his stay, and was received by the President of the European Council, Mr. Donald Tusk.
President Macri had a meeting with the European Commission with the participation of EU figures, and was given a friendly reception by High Representative for Foreign Affairs and Security Policy and Vice-President of the European Commission, Mrs. Federica Mogherini.
Mogherini referred to the EU's great satisfaction with the excellent state of bilateral relations between the EU and Argentina, based on their resilient commitment to democracy, human rights, multilateral institutions and a close commercial partnership.
President Macri said on his visit: "The European Union and the Argentine Republic have been working intensively together over recent months to give a new political impetus to our longstanding bilateral relations.
"Our past, our peoples, our cultures, our values and a strong resolve to build our future together all unite us. We are happy we have built an ambitious renewed agenda based on our common understanding of the challenges and opportunities our societies are facing in a globalizing world."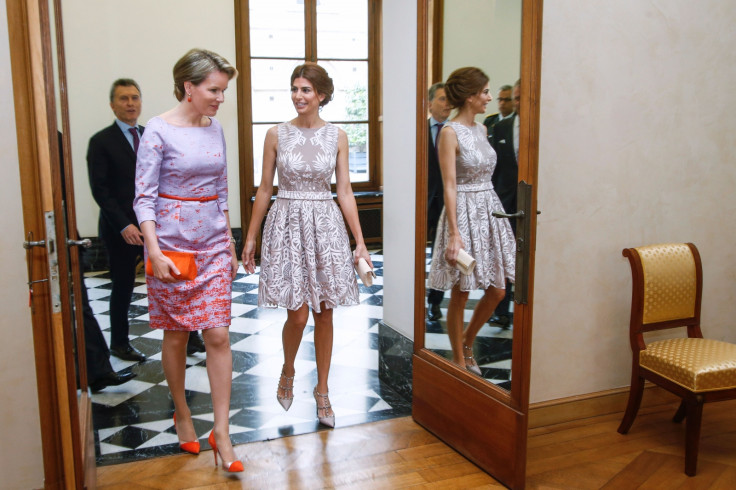 It was all smiles when President Macri paid the Belgium royals a visit with his beautiful wife, Juliana. The 42-year-old First Lady looked elegant in a silver sleeveless embroidered dress from Argentinian designer Laurencio Adot's spring/summer 2016 collection which fell above the knee. She accessorised with some studded Valentino heels and a nude clutch bag, and wore her hair in a loose updo.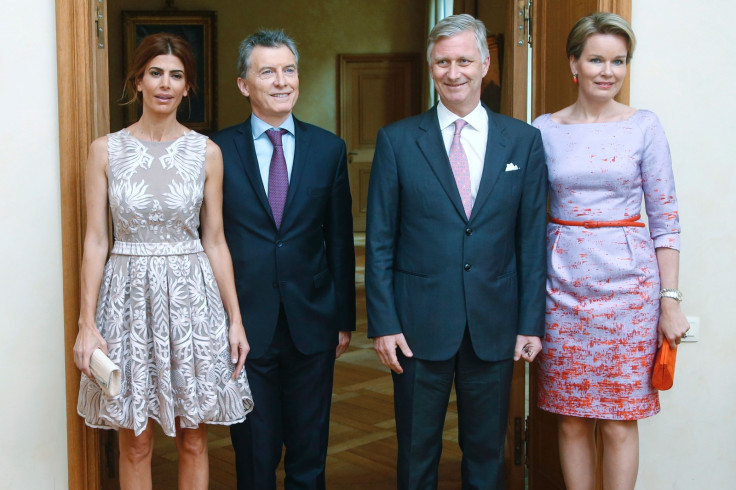 King Phillipe appeared delighted on the Argentinian President's visit to the Royal Palace in Brussels, as did his wife, Queen Mathilde.
The first Belgian-born Queen consort of the Belgians, 43, was equally demure in a slightly more conservative long-sleeved purple dress which featured an eye-catching orange print and waist belt, accentuating her slender figure. She completed the summery look with orange Perspex stilettos and a simple clutch bag.
The two couples posed for press photographs during the amicable meeting and looked comfortable in each other's company, with the two ladies spotted conversing and laughing throughout. Juliana went on to post two pictures onto her Instagram account following the visit, indicating her genuine friendship with the Belgium royals.
The visit proved productive as President Macri and the Members of the Commission reviewed the positive dynamics between Argentina and the EU. They acknowledged the potential to further strengthen the cooperation in areas such as climate change, the refugee crisis in the Middle East and their joint contribution to international peace and security among other issues.