Following the first presidential debate, US voters will get a chance to learn more from the nominees' running mates: Democrat Tim Kaine and Republican Mike Pence. The two vice presidential nominees will face off in the first and only vice presidential debate of the 2016 election cycle on Tuesday 4 October.
The debate could prove beneficial for either one of the major parties, though it is not expected to draw the record-breaking numbers the first presidential face-off did. The two men are largely unknown to voters outside of their home states, therefore the debate will introduce them to a wider audience.
"The vice presidential debate will be two competent politicians discussing issues," Elaine Kamarck, an expert at the Brookings Institution, told USA Today. "There won't be the distraction that Trump, especially, brought to the presidential debate."
Similarly to the presidential debate, third-party candidates will not be participating. Libertarian Party VP nominee Bill Weld and Green Party VP nominee Ajamu Baraka were not invited to participate because their campaign failed to reach the necessary poll support, MassLive reported.
Where and When
The vice presidential debate will begin its live broadcast at 9pm EST/2am BST from Longwood University in Farmville, Virginia.
The 90 minute commercial-free debate will be moderated by CBS News correspondent and CBSN anchor Elaine Quijano. The debate will be divided into nine 10-minute segments, which will be devoted to a specific topic.
Candidates will have two minutes to respond, with remaining time for rebuttals and further discussion.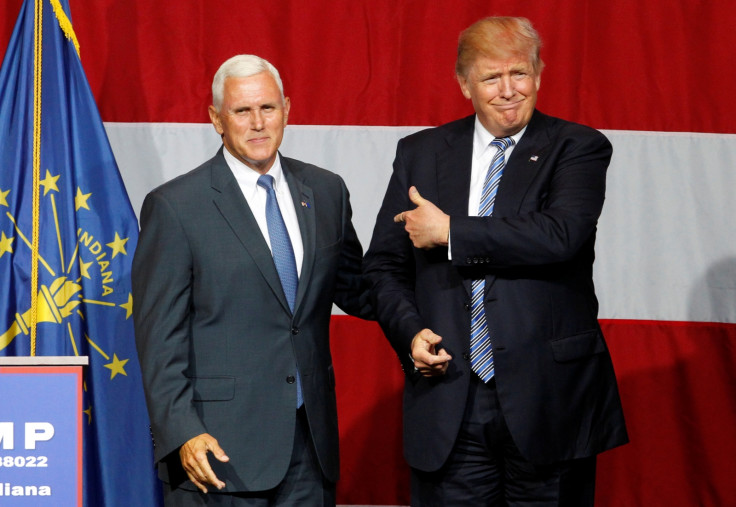 How to Watch
Like the first presidential debate, the vice presidential debate will be broadcast live across several networks. Viewer can tune in to broadcasts on ABC, CBS, Fox, NBC, CNN, Fox News, MSNBC and C-SPAN.
The debate will also be streamed online. ABC News has partnered up again with Facebook to broadcast the debate, as well as pre- and post-debate commentary.
Live streams will also be available on ABC News, Buzzfeed News, CBS News, CNN, C-SPAN, The Daily Caller, Fox News, Hulu, Huffington Post, NBC, PBS, Politico, Telemundo, The Wall Street Journal, Univision, YouTube and Yahoo. Twitter will again be broadcasting the debate on debates.twitter.com.
IBTimes UK will provide live real-time coverage of the debate.
The second presidential debate is scheduled for 9 October at Washington University, in St Louis, Missouri. The town-hall meeting will be moderated by ABC News' Martha Raddatz and CNN's Anderson Cooper. The final presidential debate will air on 19 October at UNLV in Las Vegas, Nevada and will be moderated Fox News' Chris Wallace.