Boris Johnson risked enraging geography teachers across the UK as he described Africa —a continent made up of 54 countries— as a "country", during his speech to the Conservative conference in Birmingham this evening (2 October 2016).
"For all its problems, life expectancy in Africa has risen astonishingly as that country has entered the global economic system," the top Tory said, adding another gaffe to his list of blunders.
In fact, an earlier press release of his speech shows Johnson had intended to say: "For all its problems, life expectancy in Africa has risen astonishingly as that continent has entered the global economic system.
"In 2000, the average Ethiopian lived to only 47 – it is now 64 and climbing; in Zambia the increase has been from 44 years to 60.
"In 1990, 37% of the world's population lived in poverty – that is down to 9.6% today.
"And yes, that is partly thanks to UK spending on development aid – £300m a year to Ethiopia alone."
The slip up came as Johnson argued that it was the UK's "economic ideas, our beliefs, our values" that lifted the world out of poverty. The Vote Leave campaigner addressed the Conservative faithful in Birmingham, following speeches by Prime Minister Theresa May and Brexit Secretary, David Davis.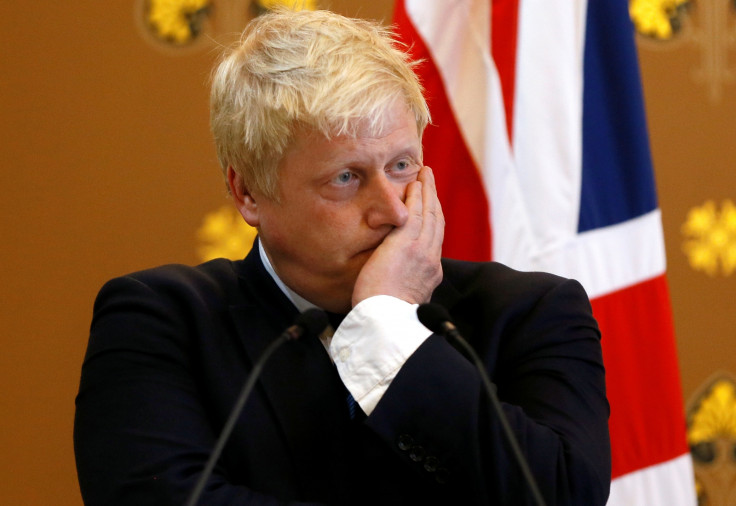 May announced the UK would trigger Article 50, the official mechanism to split from the EU, before March 2017, while Davis explained a Great Repeal Bill would allow the government to enshrine all EU law into UK law, allowing the administration to scrap the 1972 European Communities Act (ECA).
The process is estimated to take up to two years of negotiations between Brussels and Westminster, with Johnson claiming the UK would be "liberated" by breaking away from the EU.
"There are some ways in which we will be liberated to be more active on the world stage than ever before because we are not leaving Europe," he said.
"We will remain committed to all kinds of European cooperation – at an intergovernmental level
"Whether it is maintaining sanctions against Russia for what is happening in Ukraine or sending our navy to help the Italians stem the migrant flow through the central Mediterranean.
"But we will also be able to speak up more powerfully with our own distinctive voice leading the world as we now are, in imposing a ban on ivory helping to save the elephant in a way that the disunited EU is unable to do; in fact we have an absurd situation in which the EU is actually trying to veto the ivory ban in spite of having a president called Donald Tusk."