The case of a missing Florida girl who was reunited with her parents 18 years after she was taken from a hospital as a baby is said to be giving hope to the parents of Madeline McCann, according to reports.
Kamiyah Mobley was snatched from the University Medical Center in Jacksonville on 10 July 1998 just hours after she was born, and was raised more than 200 miles away in Walterboro, South Carolina.
Mobley has since been reunited with her natural parents Shanara Mobley and Craig Aiken, with her father describing seeing his daughter for the first time in 18 years as "the best day of my life".
Aitken added: "For anybody that has lost hope, just keep hope alive. Just keep praying just keep fighting. If it can happen to me, it can happen to anybody."
Gloria Williams, the 51-year-old woman accused of taking her as a baby and raising her under the name Alexis Manigo, has since been arrested on suspicion of kidnapping.
The shocking case is said to have given hope to Gerry and Kate McCann, whose daughter Madeleine went missing from the Portuguese resort of Praia da Luz on 3 May 2007 when she was three years old. Her disappearance sparked worldwide interest and media coverage, with a police investigation that could eventually cost more than £12m ($14.4m)
Following the return of Mobley to her natural parents, a friend of the McCanns said the case is "news they are dreaming of receiving themselves one day".
A friend of the McCanns told The Mirror: "It shows that dreams can come true and this teenager being found so many years after the event is another example that will give Kate and Gerry hope.
"They have recently said they believe Madeleine could still be alive, and are always buoyed up when they hear stories of kidnapped children being found. It really does give them renewed hope and some joy."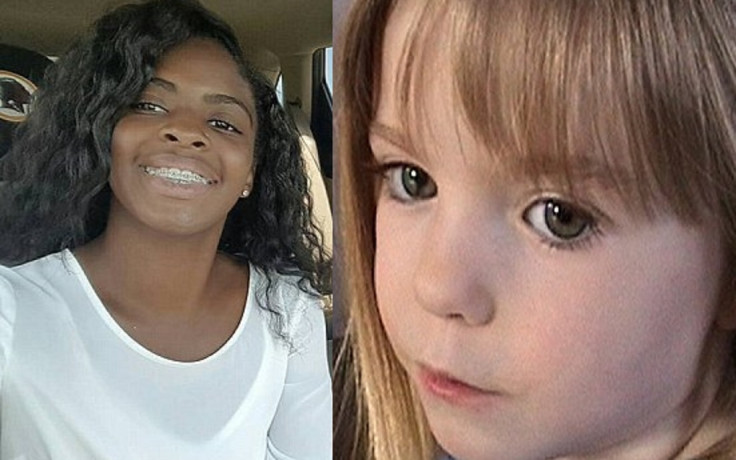 One of the main suspects in Madeleine's disappearance is believed to have died in a tractor accident in 2009. The police investigation, Operation Grange, is in the process of winding down after failing to fully determine what happened to the missing girl.
Elsewhere, the father of the Florida girl has spoken about his heartbreak after realising the child he raised for 18 years is not his. Charles Manigo told ABC News: "She was the love of my life."
He added: "One of the hardest things she said on Friday [13 January 2017] was, 'Dad I love you,' even though she knows what's going on. She's still my child. I understand what's going on, but she's still my child."