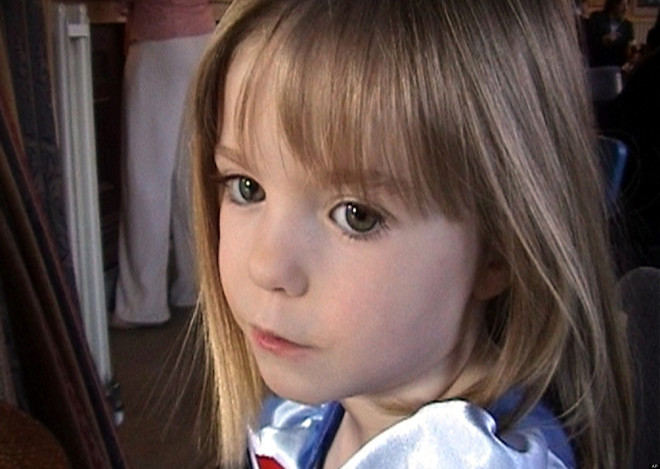 The sex attacker who Met Police say could be a suspect in the disappearance of Madeleine McCann is already known to Portuguese police and died in 2009, according to reports.
Scotland Yard said they are looking for information on a male who entered villas occupied by UK families in the western Algrave at least 12 times between 2004 and 2010.
In four of these cases, spread between 2004 and 2006, the man sexually assaulted five white girls whilst in their beds.
But Portuguese police said the man they are looking for is likely to be Euclides Monteiro, a suspect they have already been investigating who died in a tractor accident in 2009.
Monteiro, a convicted burglar and drug addict, was revealed as a suspect in the possible abduction of Madeline in Portuguese media last November. Police in Portugal said they told Scotland Yard all they know about Monteiro, including that he was arrested on suspicion of some of the sex attacks but was released without charge, according to The Times.
Portugal's Polícia Judiciária said the Met's latest update simply confirmed a line of inquiry they had already investigated.
The confusion is likely to cause further tension between the two countries, as both have expressed frustration at the other's handling of the investigation. Met officers have said the international legal process is hampering their investigation and their ability to work in Portugal.
David Cameron said he would be willing to "make further representations" to the Portuguese government if it would help Scotland Yard's inquiry.
Portuguese Police began investigating Monteiro after mobile phone data placed him near to the McCanns' apartment on the night Madeline disappeared in May 2007. Monterio worked at the Ocean Club complex where Madeleine's parents Gerry and Kate booked their holiday, but was sacked several months before their visit.
He was then employed at a water treatment plant in nearby Lagos at the time of Madeline's disappearance, but was off work sick for the two months after she vanished. Portugese Police have said they are looking into his whereabouts during those two months as part of their investigation.
However, there are still doubts as to whether the man Met Police are looking for is Monteiro. In the last briefing, Scotland Yard said they are examining a possible link between 12 crimes which occurred between 2004 and 2010, meaning some took place after his death in 2009.
Met Police also say the man they are looking for was described as having "dark [tanned] skin". Monteiro was a black African originally from Cape Verde.
Monteiro's widow Luisa Rodrigues, 40, was previously questioned by Portuguese police about what her late husband may have known of Madeleine's disappearance. She insisted he had nothing to do with the missing girl.
She told reporters: "He may have broken into houses when he was younger because he was poor and he had a drug habit. But he came out of prison a changed man. I know he didn't commit a single crime in the 10 years we dated after he left jail.
"He had problems with drugs like heroin until around two years before he died. But he made an honest life for himself and was a good and caring father and companion. I would have gone to the police if I thought he had something to do with Madeleine's disappearance. I wouldn't have been able to live with myself for keeping something like that secret."