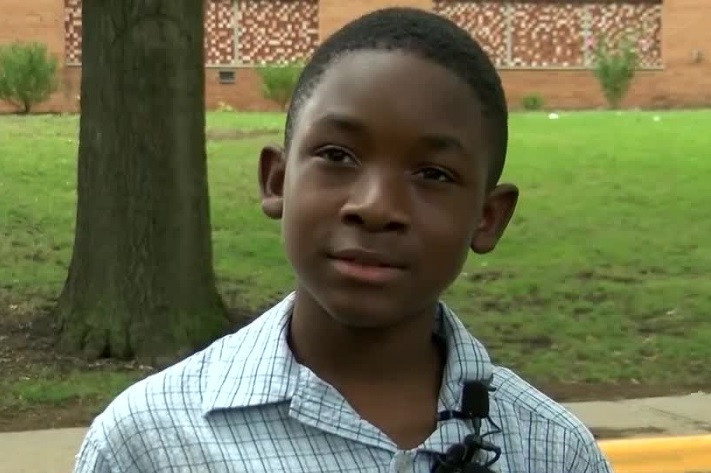 The American Civil Liberties Union (ACLU) of Missouri has filed legal action against Kansas City Public Schools after a school's law enforcement officers handcuffed African-American Kalyb Wiley Primm, two years ago.
Primm, who was seven-years-old at the time, was allegedly restrained for more than 15 minutes at the George Melcher Elementary School, after he cried out in response to being bullied by fellow-pupils.
The ACLU, who are acting on behalf of Primm's mother Tomesha Primm, is seeking damages for the "fear, pain, and emotional trauma" experienced by Primm after he was "restrained and handcuffed at a public elementary school with excessive force and without necessity by Defendant Brandon Craddock," according to legal documents.
The ACLU alleges the incident was in breach of Department of Elementary and Secondary Education policy and that Primm had subsequently been home-schooled because of the distress suffered.
The ACLU alleges, Primm reacted in response to being told to move next to a fellow pupil who had previously bullied him "aggressively" about a hearing impairment by which he is affected.
While Primm's parents were being contacted, school resource officer Craddock passed the classroom. Hearing the commotion he entered the room, despite no complaint being made by the teacher.
Primm, who was led away by Craddock had become "frightened" according to the complaint, and was crying.
After attempting to escape from Craddock, whom it is alleged did not follow de-escalation procedures, the boy was handcuffed.
By the time Primm's father arrived, he was sitting quietly in school principal Anne Wallace's office, still handcuffed.
Speaking on behalf of the ACLU of Missouri, its legal director Tony Rothert said: "This child committed no crime, threatened no one, and posed no danger to anyone.
"Gratuitously handcuffing children is cowardly and violates the constitution."
A study by The Center for Civil Rights Remedies at the University of California found that 12.5 more black students per 100 were suspended than white pupils in Missouri, making it the widest discipline gap between black and white pupils of all the states.
ACLU of Missouri executive director Jeffrey Mittman said: "This is a call to action for all of us to stop the unnecessary punishment that happens to young boys of colour all across our nation – and particularly in Missouri."