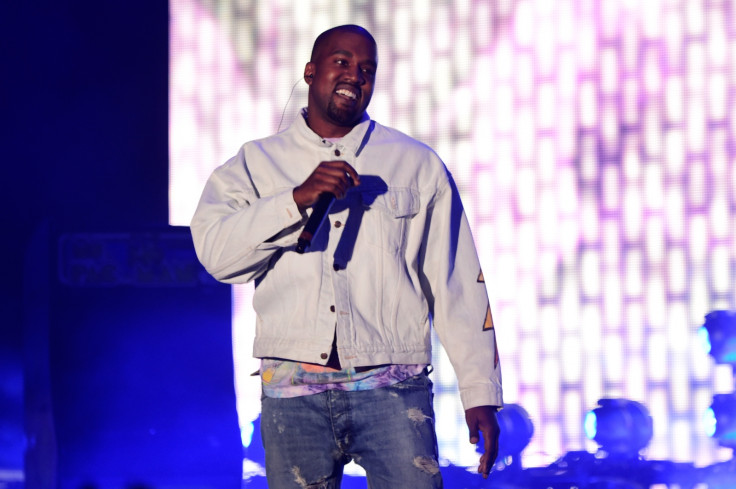 Kanye West brought his concert to an abrupt end on 4 November after he started suffering throat problems. The hip-hop star had been on stage at the Forum in Inglewood, Los Angeles, for 45 minutes as part of his Saint Pablo Tour when he informed the crowd he could not continue his performance of his hit Only One.
"I can't finish the show. I can't let you have a show where I can't perform for you," he told the stunned audience before instructing the stage crew to "Turn the lights up, shows over."
Citing his struggling voice, he added: "I'm very sorry. I love you. I promise to do better next time. We gonna catch up on another time, I can't let y'all have a show where I can't [sing]."
Despite the Yeezus hitmaker's best efforts to pacify fans by offering refunds, the disappointment was palpable and the audience erupted into boos.
Many concertgoers took to social media to vent, with one writing : "He literally stopped in the middle of a song #KanyeWest."
The current string of dates had been set to wrap up in Vegas on 29 October, but he extended it by an extras three dates. The gig marked West's seventh show in 9 nights and the gruelling jaunt appears to be taking its toll on the father-of-two.
Back in October, West was forced to cut short his performance at the Meadows Music Festival after being informed that his wife Kim Kardashian had been robbed at gunpoint in Paris. He was in the middle of singing Heartless when he suddenly stopped and said: "I'm sorry, I'm sorry. Family emergency, I have to stop the show." He rescheduled his shows the following week.
The self-proclaimed King of Rap is expected to go ahead with his show in San Jose, California on 17 November. Hopefully it will offer him enough time to recover.