It's been a volatile week in the world of the British Royal family. Princes Andrew and Charles are still squabbling over Beatrice and Eugenie's roles as taxpayer-funded working royals, and Prince Harry's romance with Suits actress Meghan Markle has been outed after several months of secrecy.
But let's stroke our chins and wonder where on earth, and how on earth, this all began for this unlikely couple.
Harry – who usually has a thing for blondes (cue Chelsy Davy, Cressida Bonas, Ellie Goulding etc) – is said to be utterly "besotted" with new love Markle, who looks more like Pippa Middleton every day.
Accused by her half-sister Samantha Grant as driven by "social-climbing", among other, gratuitously nefarious pokes such as "narcissistic" and self-obsessed, there may be some truth in Markle's apparent desire to mix with the elite.
The 35-year-old divorcee, notable humanitarian and businesswoman quite enjoys visiting London. She spent part of the summer socialising with Made in Chelsea's Millie Mackintosh at the esoteric Soho Farmhouse.
The luxury members' club in the midst of Oxfordshire boasts 100 acres of green, green grass and 40 cabins in different sizes – attracting celebrities like moths to a flame – and fit for a princess.
As it was widely rumoured that Kate Middleton planned to bag Prince William with a contrived decision to study at St Andrews and appear almost naked on that now-world famous university catwalk, Markle's way in might not be so different after all.
She was introduced to Prince Harry by American-based fashion designer Misha Nonoo. A vibrant socialite, she is best known for her eponymous line of women's ready-to-wear and was a finalist in the 2013 Vogue/CFDA Fashion Fund.
Nonoo rubs shoulders with seriously high-profile celebrities that tend to be more of the demure, accomplished and poised types as opposed to the trashy ones. Her clothes have been worn by celebrities including Emma Watson, Gwyneth Paltrow and Sarah Jessica Parker among others.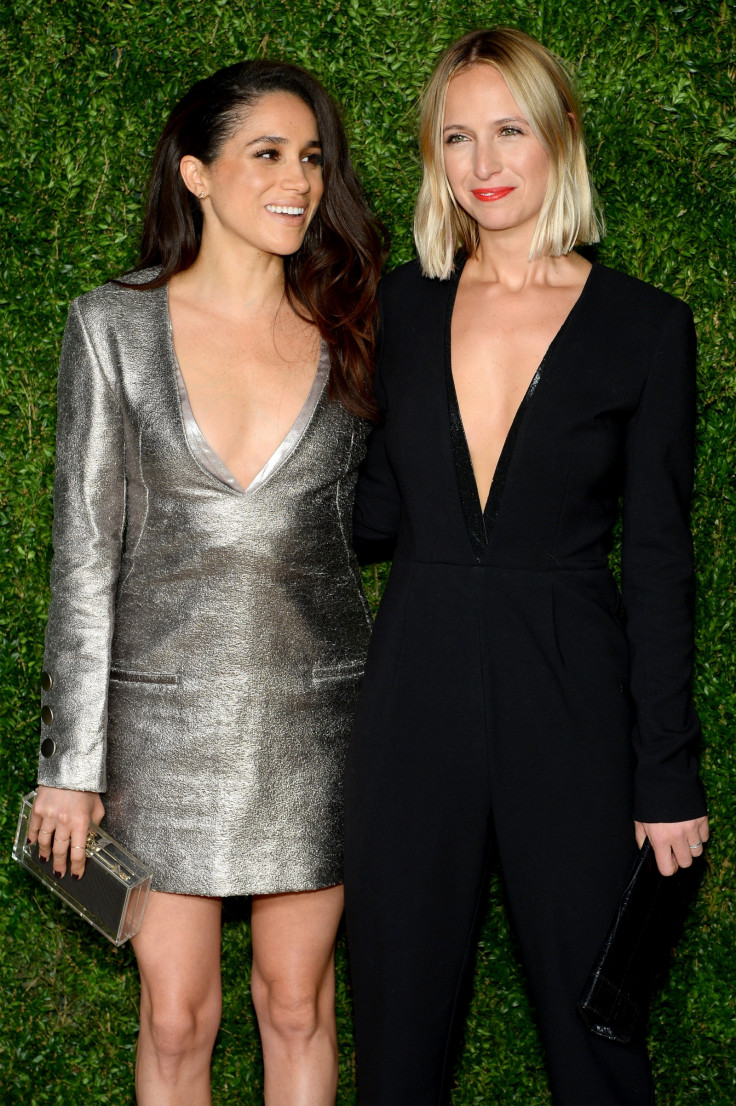 In June, she was spotted casually giggling on the red carpet with supermodel Irina Shayk at the 2016 CFDA Fashion Awards. In November 2015, there are pictures of Nonoo cosying up to her pal Ms Markle at the 12<sup>th Annual CFDA/Vogue Fashion Fund Awards and she is spotted (and papped) at all of the glitziest NYC parties.
But here comes the interesting bit; Nonoo is married to Alexander Gilkes – the co-founder of online auction house Paddle8. Gilkes was educated at Eton College. Ding, ding, ding!
He was one of the youngest executives in the history of LVMH, prior to joining the auction house Phillips de Pury. He is an old schoolfriend of – guess who? – our favourite flame-haired prince, of course.
Gilkes' business, Paddle8, also employed Princess Eugenie. Ding, ding, ding! Could this New York-based couple do any more favours for the younger members of the British Royal family? Apparently not. Princesses Beatrice and Eugenie both attended the couple's wedding in Venice in 2012 – and Nonoo and Gilkes attended the Duke and Duchess of Cambridge's wedding in 2011. Their affinity with the royals is not to be sniggered at.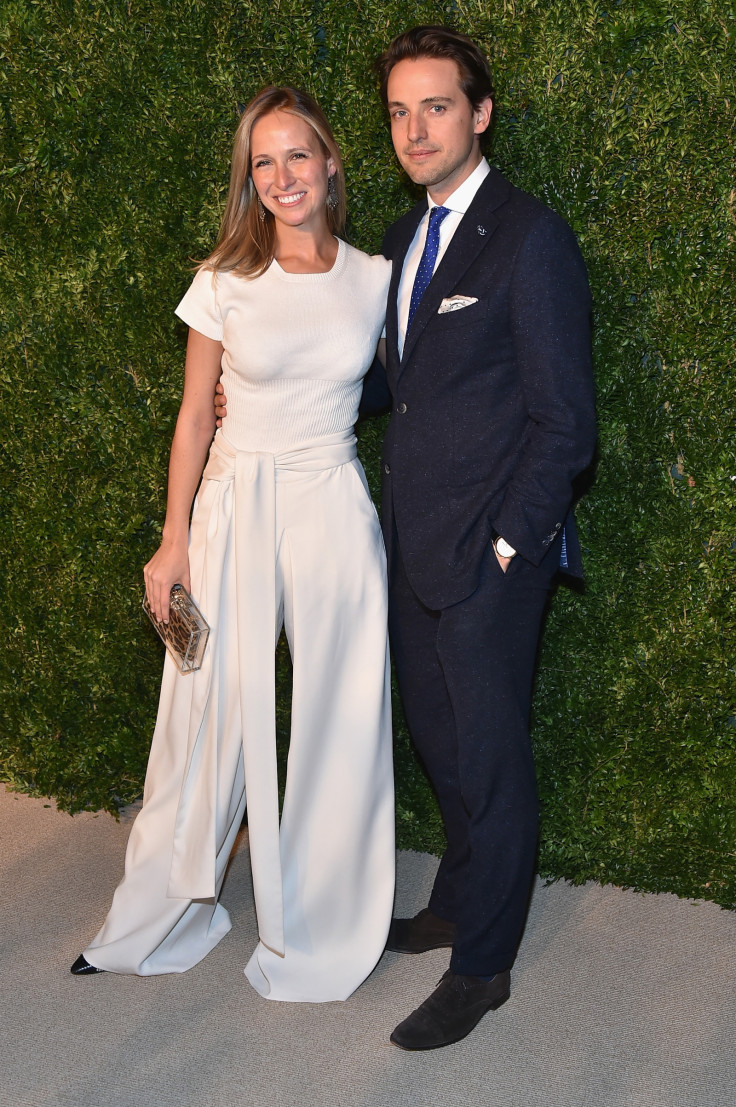 Nonoo is a close friend of Markle's and the pair holidayed together in the summer. It is being widely reported that vibrant socialites Nonoo and Gilkes most likely introduced Markle to Harry – as both parties are often included in their high-flying social circle.
A source told The Telegraph: "Alexander went to Eton and would speak about his time there casually. Prince William used to be mentioned and Alexander's brother, Charlie, was friends with Pippa [Middleton], so it makes complete sense the royals were in this circle.
"Pippa visited New York and Alexander and Misha hosted her, and then Princess Eugenie was hired the same year.
"There were a tight knit group of Britons living in New York and they definitely stayed together and hung out within this specific circle. There were frequent holidays, fancy dress parties and drinks after work. The group was very close knit," they continued.
Whether business-savvy Markle – who yesterday launched her five-piece leather clothing collection at a Canadian fashion house – manufactured the romance is uncertain at this time. She is over the moon about the romance, however, only stating about her current situation: "My cup runneth over and I'm the luckiest girl in the world." However can she thank Ms Nonoo?