Kanye West Famous video: Does the rapper want celebrities to sue him?
Kanye West's Famous video shows nude celebrity lookalikes with him in bed.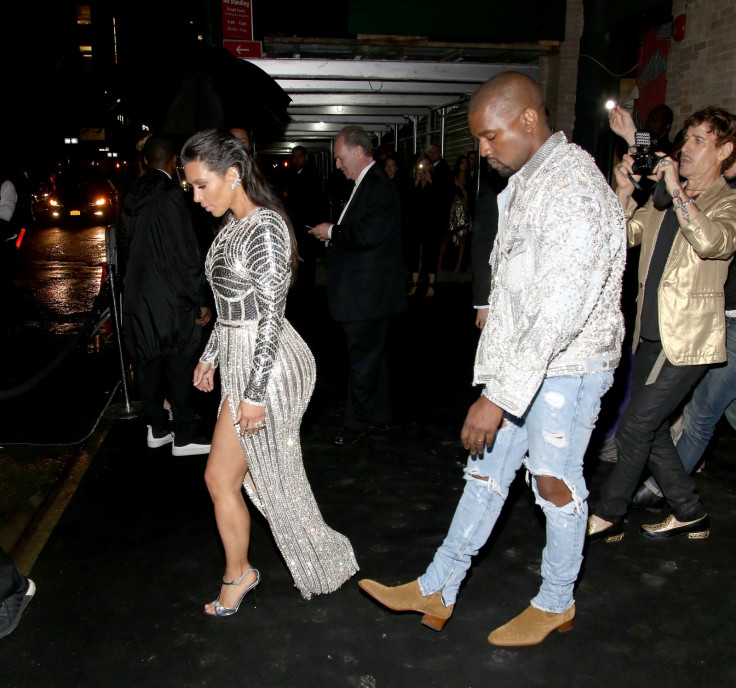 Kanye West had made headlines on Friday, 24 June, after he debuted the controversial music video for his new release Famous from the album The Life of Pablo. Although the video, featuring nude wax figures of celebrities, evoked mixed opinions, the rapper seems to be dissatisfied with the response.
The next day the 39-year-old husband of Kim Kardashian reportedly took to his Twitter account to post a stirring message provoking the top guns featured (in a way) in the video to sue him. "Can somebody sue me already #I'llwait," he wrote on the micro-blogging site. However, the tweet seems to have been deleted by the rapper.
Featuring naked wax figures Kanye's wife Kim, his ex-flame Amber Rose, and Kim's ex-boyfriend Ray J sleeping around the Gold Digger singer, the Famous video sent the social media on frenzy after it premiered via Tidal live stream on Friday.
Apart from these characters, the controversial clip also showcases nude sculptures of other A-listers such as Taylor Swift, Caitlyn Jenner, Bill Cosby, George W Bush, Donald Trump, Anna Wintour, Rihanna and Chris Brown.
According to reports, the visual representation of the popular celebrities is a replica of Vincent Desiderio's 2008 painting Sleep, and is a general "comment on fame".
While most of the stars have maintained their silence over the topic till now, Kanye has already struck up a feud with the Bad Blood singer Taylor Swift. Swift had reportedly called out on the father-of-two for the controversial lyrics in the song, "I feel like me and Taylor might still have sex / Why, I made that bit** famous."
Incidentally, Chris Brown seems to be the only one, who has lauded Kanye's talent as he jokingly shares through his Instagram post, "Why I gotta have plumbers bu**/ crack showing WAX figure?" Meanwhile, a representative for Bush has also confirmed that the former US president did not participate in the video.
With such vivid representation in the music video, the occasional star of the hit reality show KUWTK has given enough reasons to the stars to sue him. However, California attorney David Pisarra reasons that the lawsuit would "likely fail".
"[The celebrities] can sue for defamation of character and for misappropriation of name and likeness, but it will be hard to prove damages in court," the lawyer told Hollywood Life.
© Copyright IBTimes 2023. All rights reserved.