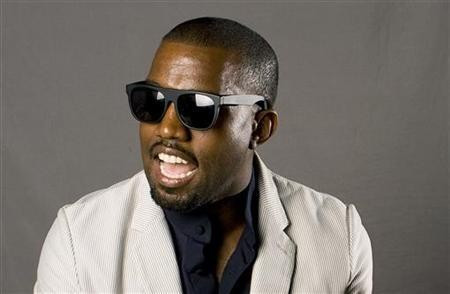 Kanye West has reportedly settled out of court with the teenager he beat up for verbally assaulting and threatening his fiancé Kim Kardashian.
According to TMZ, following negotiations with the alleged victim, the rapper forked out over $250,000 to avoid a criminal prosecution.
Earlier in January, West became the focus of a battery investigation after he allegedly punched an 18-year-old in the face at a Beverly Hills medical building.
He is said to have become enraged after Kardashian informed him that the unidentified teen hurled racial abuse at her.
Although the District Attorney has not yet decided whether to charge West with battery, an uncooperative victim would significantly reduce the chance of a guilty verdict if the case goes to court.
In the wake of the incident, West's soon to be mother-in-law Kris Jenner appeared to confirm that the dramatic altercation was instigated by the teenager.
"I do know that how it started was this person got really a lot of racial, hateful, horrible things that he was saying," she said during an interview on Australia's 2DayFM Breakfast Show.
"Apparently many times. Very hateful person. And I think that's where it started. I'm not quite sure how it ended."
She added: "I got wind of this last night because I'd been out of town, and I've literally been doing some press all day today and have not been home so I haven't talked to anybody to give you a better update,' she said.
"But I think that what happened was that somebody got really out of line."
West, who is still facing assault charges for his alleged attack on a photographer at LAX, has not commented on the alleged civil settlement.