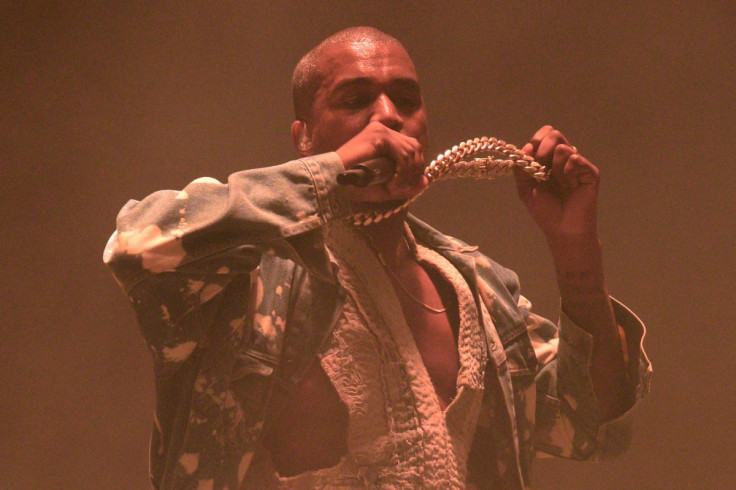 Kanye West prides himself on being a creative genius – but he may have missed the mark financially with his new album. Reports claim the rapper has lost out on at least $10m (£7m) in sales of his latest release The Life Of Pablo (TLOP), which is not available to buy but is instead streamed exclusively on Tidal. However in the midst of his money woes, West may have found a lifeline – with rapper The Game offering to bail him out.
In loyalty to his friend Jay Z who owns the service, West, 38, has refused to release TLOP on other streaming websites including Spotify – although it was initially intended to be made available to buy through the rapper's official website at $20. The limited availability has encouraged thousands of fans to illegally download the album instead and Torrent Freak, which tracks pirated file-sharing, claims the album was downloaded for free 500,000 times within 24 hours of its release on 14 February.
The $10m sales estimate is based on the scenario that the 500,000 downloaders bought the album for $20 instead. Fans who were hoping to the buy the album have been angered by the current streaming-only option and Tidal have reportedly sent vague apologetic emails claiming downloads will be available in "several days".
Announcing his intentions for TLOP to remain solely on Tidal, West tweeted: "My album will never never never be on Apple. And it will never be for sale... You can only get it on Tidal." In a bout of Twitter rants since the album release, West has claimed to be $53m in debt and has called on billionaires such as Facebook founder Mark Zuckerberg to bail him out. However, he may have an unlikely source of income at his disposal with former G-Unit rapper The Game offering up $10m, coincidentally the same amount as the would-be album sales.
Making his offer publicly, The Game, real name Jayceon Terrell Taylor, tweeted: "@KanyeWest & tell him I'm not Mark Zuckerberg but I got $10,000,000 to invest in his ideas if he comes to Dubai & skydives wit us tomorrow. I'll pay for the flight. It's 12 noon in #Dubai you got an hour to accept. Call/my phone or tweet."