Katie Hopkins rubbishes Kanye West cash plea: 'Black power has become a position of privilege'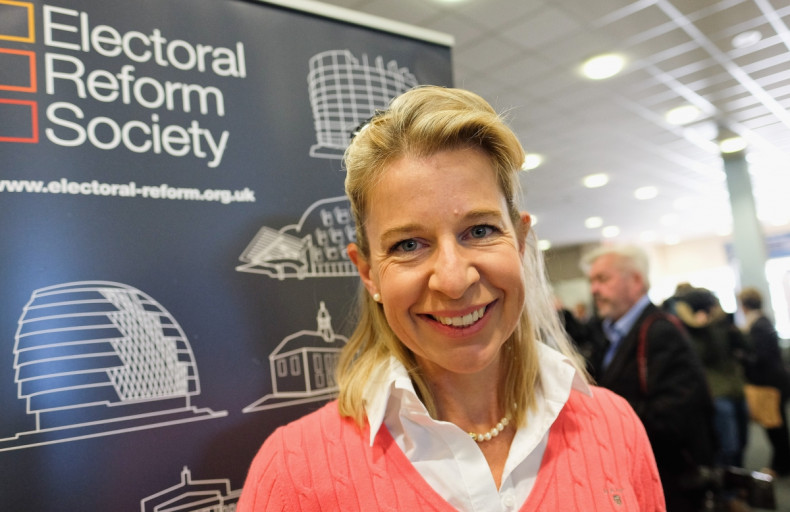 Two days after Kanye West made a public plea to Facebook's Mark Zuckerberg for money to "bring beautiful ideas into the world", Britain's infamous loudmouth Katie Hopkins has hit back at the rap artist, calling him "stupid" and accusing him of thinking his needs are greater than that of others.
In her column for the Daily Mail, Hopkins said that she was looking forward to Kanye's "final meltdown", which she is sure is not far away. Hopkins slammed Kanye for asking for money to design "the world's dullest and most unwearable fashion line", before hitting out at him for telling "white publications" not to comment on black music.
Hopkins said: "Racism goes both ways. And race is never more apparent than when white people are excluded from having an opinion. I can't open my mouth without abusing my white privilege, or whitesplaining. So I must remain dumb."
Her comments come as Kanye tweeted on 15 February: "To Pitchfork, Rolling Stone, New York Times, and any other white publication. Please do not comment on black music anymore. I love love love white people but you don't understand what it means to be the great grandson of ex-slaves and make it this far."
He went on to say that the "system" was designed to ensure that people of colour fail and that one of their only ways to have their voices heard was through music. Hopkins hit back by saying that he did not understand what it meant to be a granddaughter of a Sumo wrestler, and that neither did she, but "we can all be different if we try".
Hopkins then lashed out at the rapper for turning an awards ceremony into "a battle between black and white". She also accused Beyonce of politicising the half-time event at the Super Bowl 50 by turning it into a protest about police killing of black men, while she said that "most people just wanted family entertainment".
Hopkins continued: "I'd argue black power has become a position of privilege, where you are allowed to say things, demand things, pretend to represent issues which simply aren't there. Fighting for black power in the absence of white racism is endemic of black racial insecurity."
She went on to say that white people are not responsible for homicide being the "number one cause of death of young black males" and that white people do not conspire to deny black people jobs. She insisted that if there was a job problem in the black community, it was because of the "anti-business of the President [Obama] with the worst economic recovery on record".
Hopkins ended her diatribe by stating: "[Kanye is] a demanding, debt-ridden troll who can't decide if he's a genius, god or victim."