Kanye West in debt: Rapper asks Mark Zuckerberg for $1bn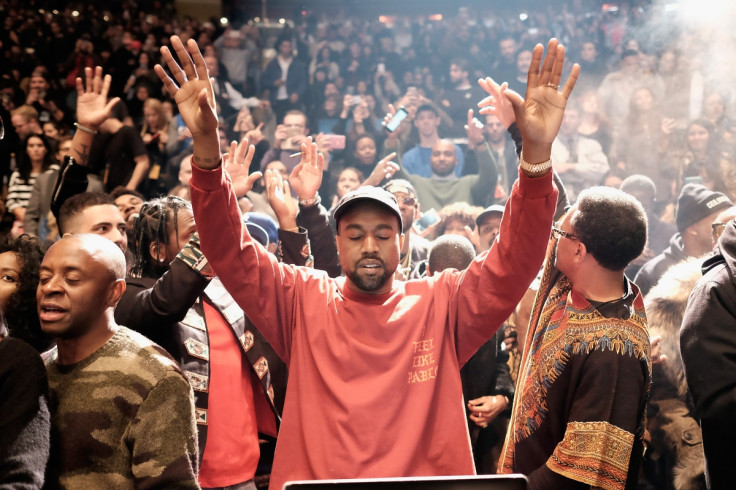 Kanye West has reached out to Facebook founder and CEO Mark Zuckerberg for financial help. The 38-year-old rapper had revealed he has $53m (£36m) worth of debt.
West took to his Twitter account asking Zuckerberg to invest $1bn in his work. He wrote: "Mark Zuckerberg invest 1 billion dollars into Kanye West ideas. ...after realizing he is the greatest living artist and greatest artist of all time."
The series of tweets came shortly after he posted about his debt. Kim Kardashian's husband tweeted before appearing on Saturday Night Live: "Let's dance in the streets. I am consumed by my purpose to help the world. I write this to you my brothers while still 53 million dollars in personal debt... Please pray we overcome... This is my true heart... This is all all is fun all in good feelings... We will all be gone 100 years from now but what did we do to help while we were here!!!"
Meanwhile, West had sparked controversy with his track called Famous, which had lyrics referencing Taylor Swift. He rapped: "I feel like me and Taylor might still have sex / Why, I made that b***h famous / God damn / I made that b***h famous."
According to a report in TMZ, West had called the Bad Blood singer to tell her about the song and explain that it is a joke. However, Swift's rep denied the report. Her spokesperson told E! News in a statement: "Kanye did not call for approval, but to ask Taylor to release his single 'Famous' on her Twitter account. She declined and cautioned him about releasing a song with such a strong misogynistic message. Taylor was never made aware of the actual lyric, 'I made that bitch famous'."
© Copyright IBTimes 2023. All rights reserved.