Kanye West - The Life Of Pablo review: 2016 album is an eclectic pot of soul, emotions and nostalgia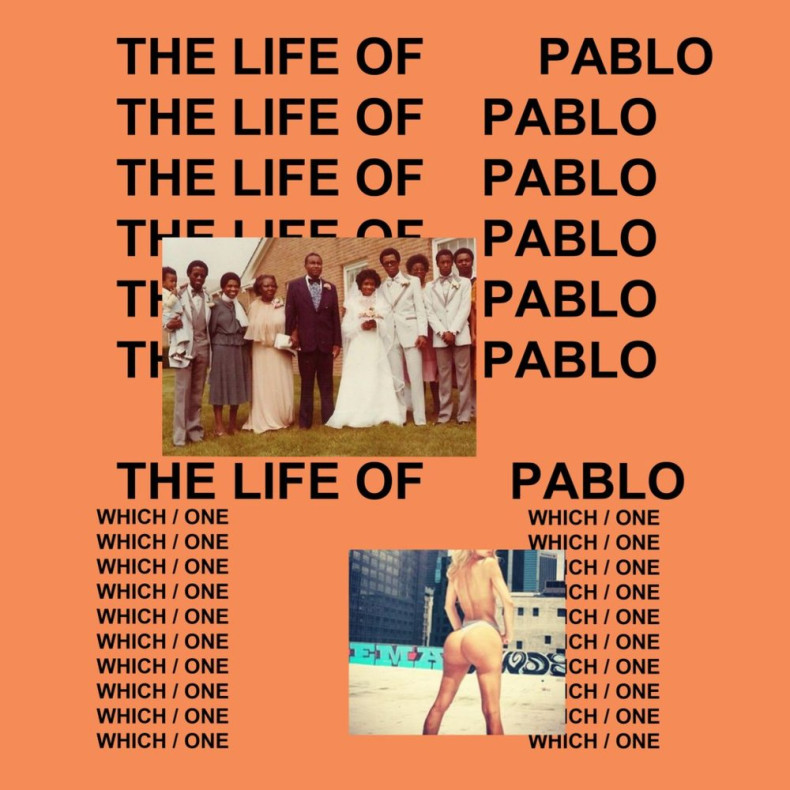 It has taken more than two years, several name changes and countless delays – but Kanye West has finally delivered his seventh album, The Life Of Pablo (TLOP). Produced by the man himself and boasting a star-studded guest list with Chris Brown, Rihanna, Chance The Rapper, The Weeknd and Kendrick Lamar, TLOP is one of the most anticipated albums in recent years.
West, 38, released the album exclusively to Tidal, where it is available to stream before receiving wide release. The popularity of the record has sent Tidal to number one on the iTunes app chart – but has The Life Of Pablo proved to be worth the painfully long wait?
Ultralight Beam
A stunning opening to TLOP with West striving to use his faith as guidance as he embarks on the journey of life. Although minimal in its sound, Ultralight Beam is carried beautifully by a choir on the chorus and strong vocals from legendary gospel singer Kelly Price, complimented with an ace verse from Chance The Rapper.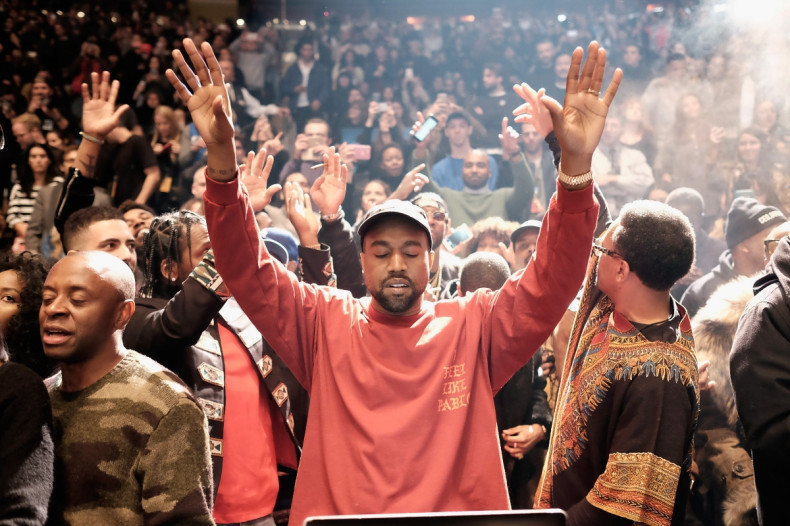 Father Stretch My Hands Pt. 1
Opening with a powerful sample from Pastor TL Barrett's Father Stretch My Hands, part one features West musing on a past relationship that he appears to regret. Is this another track about Amber Rose? Perhaps, but by the end of his brief verse, he's already forgotten about his former love and looking to bright horizons with a new love – translation, wife Kim Kardashian. At just over two-minutes long, Father Stretch My Hands Pt.1 serves as somewhat of a precursor to the second part, but stands out in its own right.
Father Stretch My Hands Pt. 2
The transition from part one is smooth, with Father Stretch My Hands part two launching into a much harder production. Just like the beat, West is unapologetic about mistakes he may have made and the most notable moments in his personal life, including the death of his mother Donda West and the 2002 car crash that left him with a jaw wired shut. Whereas the first two tracks of TLOP boasted the throwback sample-heavy sound of mid-noughties Kanye, Part Two arrives in the modern era with incredible production from Metro Boomin.
Famous
If Father Stretch My Hands Pt. 2 was hard, Famous is straight fire. Laced with Swizz Beatz's trademark 1990s sound, Famous ups the ante for both the beat and lyrical content. Following the serious tone to TLOP, West has fun on Famous, joking – or probably not – about making his frenemy Taylor Swift famous and even his reported financial woes. Rihanna lends her voice to the hook, which ends up suffering from her harsh vocals. Fortunately, the day is saved by a well-placed sample of dancehall singer Sister Nancy's iconic Bam Bam.
Feedback
Side note: Something about the Mike Dean, Plain Pat and Charlie Heat-produced beat reminds me of a Mario Kart game from the 1990s. On another note, Feedback is another strong cut on TLOP despite serving as somewhat of a short interlude like Father Stretch My Hands Pt. 1. After a string of features on the previous songs, it's refreshing to hear West rap straight bars somewhat uninterrupted. The outro is nothing short of genius with the rapper mimicking talk show legend Oprah Winfrey and giving away fur coats and private jets.
Low Lights
With the religious element to TLOP, Low Lights serves as the record's sermon, as Kanye hands over the reins to a woman preaching about her finding happiness and peace with the guidance of God.
Highlights
Kanye West certainly lives his life to the full and Highlights is all about the rapper acknowledging the achievements in his 38 years. From being the proud winner of 21 Grammys to being part of a "superstar family" through his marriage to Kim Kardashian, West has a lot to be thankful for but that is soon contrasting but a crass tone such as the rapper giving a nod to his brother-in-law Rob Kardashian for "f*****g" Blac Chyna, plus a reference to Kim's sex tape partner Ray J. Charming. Aside from that Highlights is, excuse the pun, a highlight of TLOP thanks to the brilliant production from Mike Dean, Southside and Velour.
Freestyle 4
With its dark tone, panting and abrupt beat, Freestyle 4 could easily have been a fixture on the Yeezus album – so for that reason it gets a thumbs down. The sound completely seems out of place on TLOP, resembling the trap trend that is dominating the hip-hop scene but executing it poorly. Fortunately, it spans just two minutes.
I Love Kanye
In the midst of his highly questionable Twitter rants, it's a relief to know that West at least acknowledges he had previously lost his way both musically and otherwise. This 44-second acapella verse is West realising that his fans were beginning to lose faith his in creative genius, but TLOP is proving that it may be back.
Waves
It's the track that almost never was until Chance The Rapper persuaded the rapper to re-add it to TLOP. Ethereal and uplifting, Waves boasts the very familiar vocals of Chris Brown and is all about embracing the moment and making your mark on the world. We thank you Chance for getting Waves back on the album as it is truly worthy.
FML
West makes no apologies for his emotions and FML fully embraces this side of his personality and his battle with depression, which he has often detailed in his music. FML offers an insight into the mind of West and adds much-needed depth into TLOP, particularly when the album focuses on charting the stages of his career and personal life. The Weeknd's vibe fits the haunting, intense sound of the track perfectly.
Real Friends
Positioned seamlessly after FML, Real Friends delves even deeper into the life behind the artist that is Kanye West, his personal relationships and the obstacles he has faced in trusting new friends along the way. Courtesy of production from Boi-1da and Havoc, Real Friends will stir a sense of nostalgia for long-time Kanye West fans who miss his throwback vibe.
Wolves
Slotting in effortlessly with the haunting sound of this section of TLOP, Wolves, which was released in 2015, revisits the subjects addressed in the most recent tracks on the album, as well as the criticism from outside sources.
Silver Surfer Intermission
Perhaps to silence the haters after the backlash he received for previously naming the album Waves in ode to hip-hop icon Max B, this intermission features a phone conversation with the man himself and serves as nothing more than to prove that West has the approval from Max B to channel the Waves movement that he pioneered.
30 Hours
Embodying the Waves vibe he so dearly loves, 30 Hours is a laidback listen, perfect for the long drive West made from Chicago to Los Angeles when he relocated to pursue his music career. However as his career begins to pop off, West's long-term begins to falter as he grapples with all that fame brings – both the good and the bad.
No More Parties In LA
Momentarily, it looked as though this Kendrick Lamar feature wouldn't make it onto the album, but West came to his senses and re-added it to the tracklist. The rappers trade bars back and forth about their experiences in the bright lights of Hollywood, the fake people they have come across and the superficiality they have fallen victim to. Quite simply, it's brilliant.
Facts
Thank goodness for Charlie Heat, as he saved what is a pretty terrible Kanye West track. Despite much criticism, Facts somehow found its way onto TLOP and if you can stomach the rapper ranting about his fashion struggles and accomplishments, the track is just about bearable.
Fade
Kanye West doing house? I'm all for it. West is barely heard on Fade but he's not even needed as the bass speaks for itself.
Verdict
The Life Of Pablo transcends the different eras of Kanye West. A throwback to the days when he would interweave epic samples with his modern hip-hop beats and even the sonically challenging vibe of Yeezus. There wasn't much hope that West would be able to craft another album worthy of a listen all the way through, but fortunately the rapper has pulled it all together. It's too soon to tell where TLOP ranks alongside his other masterpieces, notably The College Dropout, Late Registration and My Beautiful Dark Twisted Fantasy – but it is undeniably a strong body of work.