Kanye West has epic meltdown backstage on audio tape at Saturday Night Live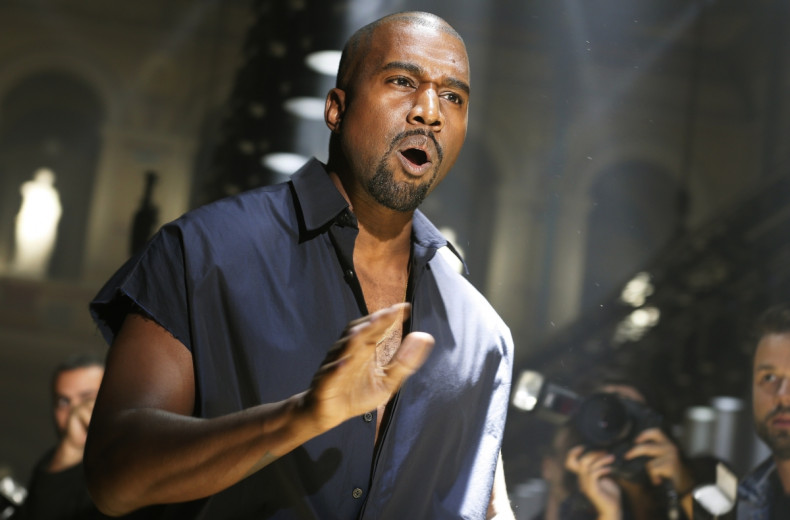 Rap sultan Kanye West positively erupted backstage before his appearance on Saturday Night Live, roaring at staff and ranting about inconveniences in an obscenity-laced tirade. It's possible there wasn't enough room backstage for his head, and that caused some distress.
Actually, he was "bummed" the stage set he was about to perform on was changed at the last minute. So he screamed at staffers and shouted to all within earshot that he's "50% more influential" than any other human being, dead or alive, including Stanley Kubrick, Picasso, the Apostle Paul, and, bizarrely, notorious drug kingpin Pablo Escobar.
In fact, he boasted that he's 50% more influential than anybody will be "for the next 1,000 years," he yelled in an audio tape obtained by the New York Post's Page Six. "By 50% dead or alive, by 50% for the next 1,000 years. Stanley Kubrick, 'Ye," he rants.
He also continued his long feud with singer Taylor West, whom he claims to have made famous, calling her a "fake ass." The bizarre outburst was apparently tripped off when SNL staffers ripped up some bright flooring from Kanye's set for his performance because it was reflecting stage lights and creating a distracting effect with a video wall behind him.
West was in such a state that he threatened to walk off the show, which is filmed live before an audience. SNL producer Loren Michaels finally talked him down, along with wife, Kim Kardashian, who had been sitting in the audience.
A source told Page Six: "It was like he was having an emotional breakdown. He was calling the crew 'white m———–s' and then said he was going to walk out. The only thing that stopped him from actually leaving right then was that nobody had access to the freight elevator. If he'd walked out on the live show, it would have been a disaster. And the whole meltdown was just because of the floor."
Another source close to Kanye defended him: "Right before he was about to go on live television they took his stage apart. Like any artist, he's a perfectionist, and wanted his performance to be right. Of course he was upset."
It's been a crazy week for the rapper, who not only released his new album The Life of Pablo, but also announced that he's $54m (£36m) in debt. He appealed in a tweet to Facebook's Mark Zuckerberg to invest $1bn (£7m) "into Kanye West ideas," adding in a follow up tweet: "after realizing he is the greatest living artist and greatest artist of all time."
When Zuckerberg apparently didn't jump at the chance, Kanye tweeted : "Can you please call me 2mrw?"
Here's the audio of West's SNL rant. Warning: the language is explicit.