Is Chris Brown dating Karrueche Tran lookalike model Ammika Harris?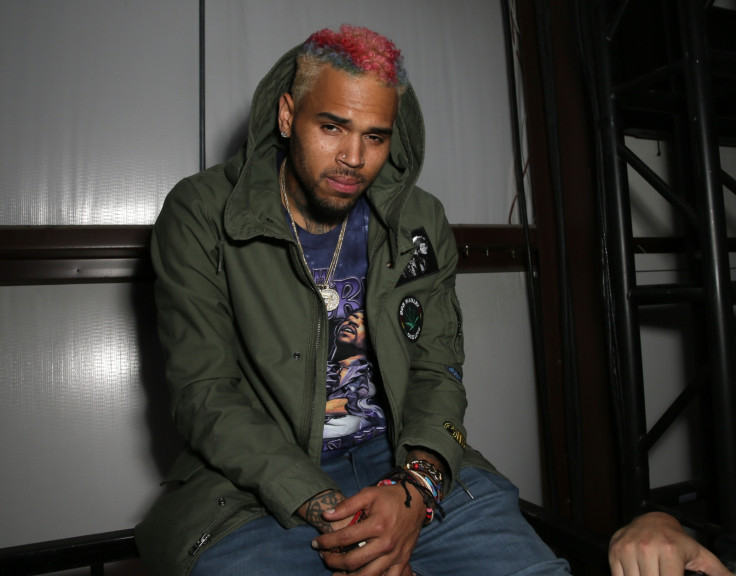 His relationship with Karrueche Tran is over but reports claim Chris Brown has found a lookalike of the actress to date. The Loyal singer has been linked to model Ammika Harris but they may not be settling down any time soon, as a source claims their romance is not serious just yet.
The dating rumours have been circulating on social media for some time and a report from Hollywood Life claims the aspiring model looks exactly like 27-year-old Tran, who was in a relationship with Brown, 26, for five years. A source has told the website: "Chris isn't serious about anyone. He's talking to females and everything, but as far as him being committed and tied down, that's not happening."
According to the insider, the Ayo singer is still trying to get over his relationship with the model, which came to an end when she learned he had fathered a child with another woman. The source said: "His heart is still broken. And no lie, he still misses parts of Karrueche."
They continued: "She was good to him and she meant a lot to him. He misses that little small frame of hers, picking her up and all that good stuff. Does he purposely go after women that look like her? Sometimes. The boy definitely has a type and he definitely thinks Ammika is some fine china."
Harris is said to be an aspiring model and although her Instagram account is private, she describes herself as "blasian with cherokee blood[sic]" in her bio. A post on a Twitter account, believed to belong to Harris, features a tweet targeted at Tran, which simply reads: "Hi babe." The tweet is dated as 17 March, around the time news broke of Brown and Tran's split, but it is not known if Harris was dating the R&B singer at the time.
The Grammy-winning artist has attempted to reconcile with Tran since their highly publicised split, but the model has said she has no intentions of mending their turbulent relationship at the moment. She told Ryan Seacrest in July 2015: "Us getting back together I can't say. I don't know what the future holds. As of right now, I'm just completely focused on myself. I'm not trying to date anybody. I just want to figure out me. There's no drama between us. It's peaceful, it's cordial."
© Copyright IBTimes 2023. All rights reserved.