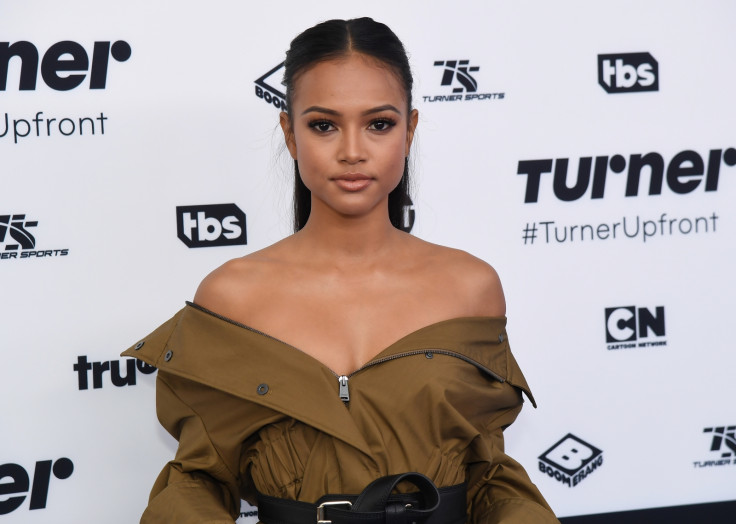 Karrueche Tran has moved on from an ugly breakup with singer Chris Brown and is slowly strengthening her roots in Hollywood by grabbing major movie and TV projects. Her latest show Claws has left a huge mark on fans and she continues to win their hearts by sharing her sensual photos on Instagram.
Recently, the American actress stripped down to racy two-piece black lingerie for a photo shoot and shared it with her seven million followers on the image-sharing website. The 29-year-old looks stunning in the high waist underwear revealing her toned long legs and abs.
Fans were awed with her beauty and exclaimed "Oh my God". "You look absolutely gorgeous," one of her followers admired her beauty. "Slay like this every time," added another. "You are the true definition of flawless beauty," a third one commented.
Tran, who is gearing up for the release of her upcoming movie Never Heard, however, claims that she is more into inner beauty than outer appearance. "People are so consumed with how we look and what we wear and it's hitting the younger generation," she told BET.
The model blames social media for the young generation's obsession with beauty. "I mean, if we had social media when we were younger, we'd be so f**ked. Seriously. I want to stress to people to be themselves instead of trying to be like others. If one person did one thing to be successful, that doesn't necessarily mean that's your story, too."
Famous as Kae in her friends circles, the actress reveals she prefers to stay natural. "I want people to be natural and to embrace their body and who they are."
Karrueche has previously been body-shamed for posing in skimpy clothes. "U looks better wit clothes," one internet user observed. However, from time to time, she fires back at critics and continues to share her racy photos while remaining unfazed by the negative reactions.