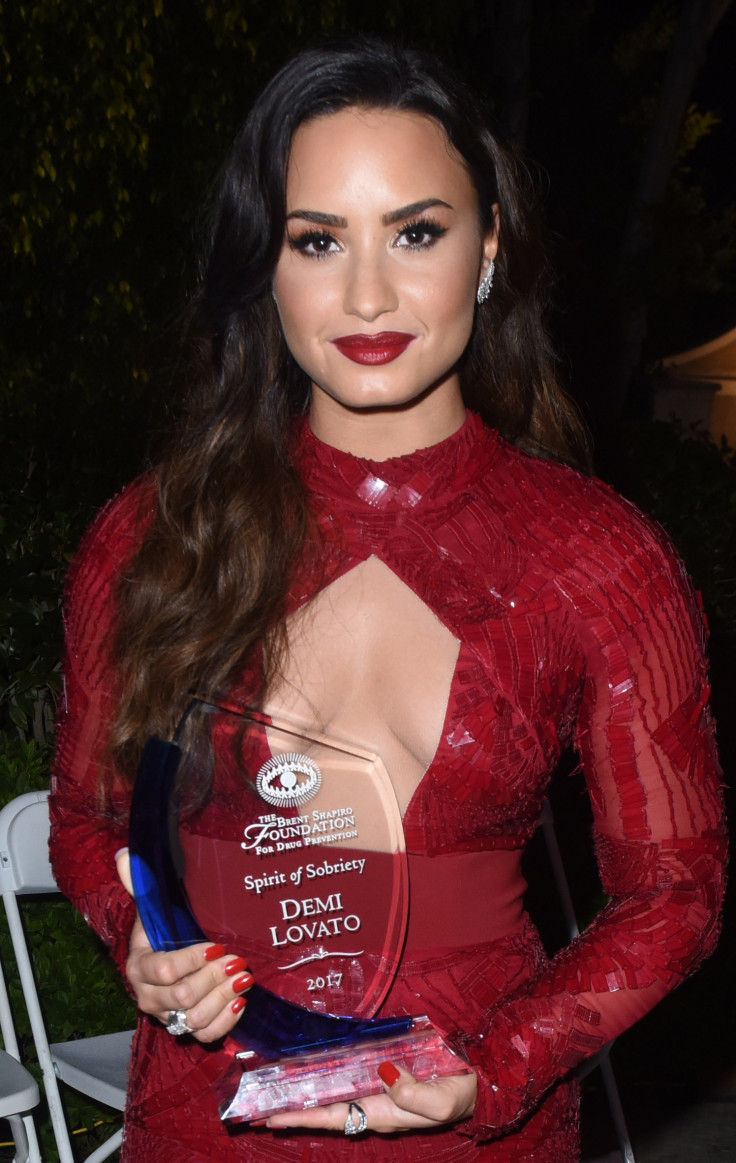 Demi Lovato has stunned her fans again by going braless in a sexy red dress for the annual Brent Shapiro Foundation for Drug Prevention Summer Spectacular in Beverly Hills which was held on Saturday, 9 September.
The songstress made an eye-popping entrance to the event venue in her a bold Bibhu Mohapatra red dress with a plunging peek-a-boo cut-out over her chest that teased her cleavage amply. While Lovato made heads turn on the red carpet with her high neck and long-sleeved mini dress, she also impressed the audience during the event by opening up about her struggle with sobriety.
"Every day is a battle," she told the audience after receiving the Spirit of Sobriety award.
Lovato has been sober for almost 6 years but she reveals that struggle is an everyday thing for her as she constantly fights the urge to stay away from drinking. "You just have to take it one day at a time, some days are easier than others and some days you forget about drinking and using, but for me, I work on my physical health, which is important, but my mental health as well," she added.
However, the Sorry Not Sorry singer admits that she takes every precaution to continue her recovery journey and avoid relapse. "I see a therapist twice a week," Lovato told the audience. "I make sure I stay on my medications. I go to AA meetings. I do what I can physically in the gym. I make it a priority."
The 25-year-old former Disney star has previously opened up about her struggle with addiction and eating disorder that she suffered in 2011. She later sought help and went to a rehab get rid of drug abuse and other addictions. Speaking about the honour she received for being sober for more than five years, she told ET Online: "It feels amazing to be honoured for my sobriety just because this is something that I decided to do on my own, and it's something that I needed to do for myself and now getting awarded for it feels incredible."