A petition has been filed in a court in Pakistan demanding the registration of an FIR (first information report) against Indian Prime Minister Narendra Modi for the "killings of innocent Kashmiris". The registration yesterday (22 July) comes as continued violence in Kashmir has left 45 people dead in the span of two weeks.
Abdul Hameed, who filed the petition, did so on the grounds that "innocent" people were being killed in Kashmir on the "orders" of Modi. According to the Press Trust of India, he requested the Lahore High Court to order an FIR against the Indian leader under murder and terrorism sections of Pakistan's Penal Code and Anti-Terrorism Act.
The petition against Modi comes two days after a case was filed in an Indian court against Pakistan's Prime Minister Nawaz Sharif, accusing him of hatching a conspiracy to provoke riots in Kashmir. The region has been a point of territorial dispute between India and Pakistan for more than 60 years, ever since both countries gained independence.
Nearly 2,000 people and 1,600 security forces have been injured in clashes that began on 9 July. The clashes were sparked by the killing of militant leader Burhan Wani by government forces in Indian-administered Kashmir.
More than 60% of Jammu and Kashmir's population is Muslim, making it the only Muslim majority state in India. Many in the region have a desire to be part of Pakistan instead, or to have Kashmir be independent from both India and Pakistan.
On 21 July, Pakistan said it had approached the United Nations Human Rights Council to send a fact-finding team to Kashmir in order to investigate alleged human rights violations and killings of innocent people by Indian security. They accused India of using "state-sponsored terrorism to justify illegal occupation over Kashmir" and urged the international community to take note of Kashmiri suffering.
A curfew has since been imposed in the area, and authorities imposed a three-day ban on the publication of newspapers. Mobile and internet access has also been controlled since the violence erupted.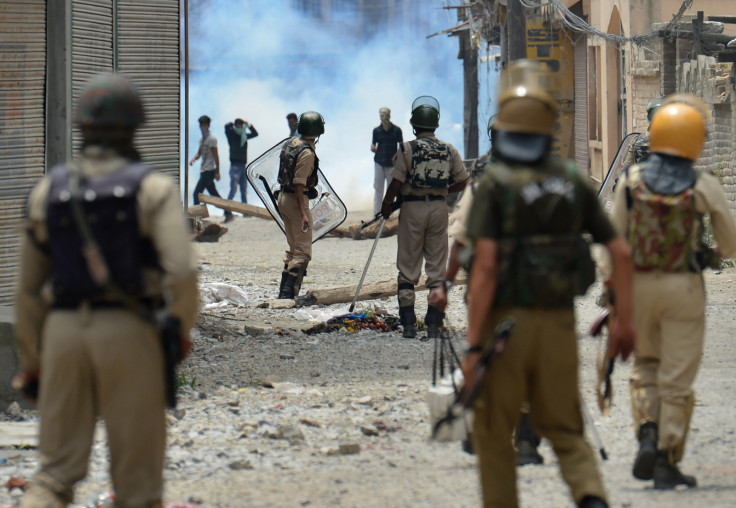 Amnesty International India has condemned the communications blackout and said that shutting down entire parts of communication systems can never be justified under international human rights law. It urged the local government to immediately lift the "wide-ranging restrictions" on mobile and internet services imposed in the state.
Zahoor Wani, Senior Campaigner at Amnesty International India, said: "While authorities have a duty to protect the safety of people, they also have an obligation to respect and protect human rights. Blanket and indefinite suspensions of telecommunications services do not meet international human rights standards."