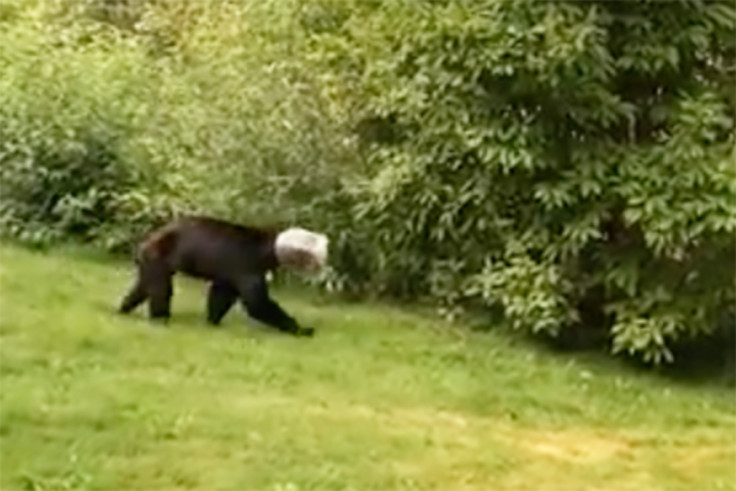 A man from Colorado managed to help rescue a black bear that got its head stuck in a plastic container for a week by lassoing the animal and wrestling it to the ground.
Jim Hawkins, the owner of Bed and Breakfast Four Mile Creek near Glenwood Springs, had seen the bear with the Cheese Balls jar stuck on its head days earlier before deciding to take decisive action.
Worried the bear had been unable to eat or drink for several days, Hawkins took it upon himself to help free the bear from its predicament as it was clear it could not do it itself.
"He was just a little bear with a big problem," Hawkins told the Post Independent newspaper. "He was a two-year-old with a space helmet on." Hawkins explained that he previously saw the bear three days prior to attempting the rescue, but it ran away before a wildlife officer could arrive.
Hawkins added that "he's not crazy" and only managed to throw the rope around the bear as it was in a weakened state. Eventually, the bear figured out "his problem was at the end of that rope" and ran towards him before they had "a couple of good rolls in the grass". While the bear was unable to bite down on Hawkins, it did still have its claw and left him with few cuts on the arm before climbing up a tree.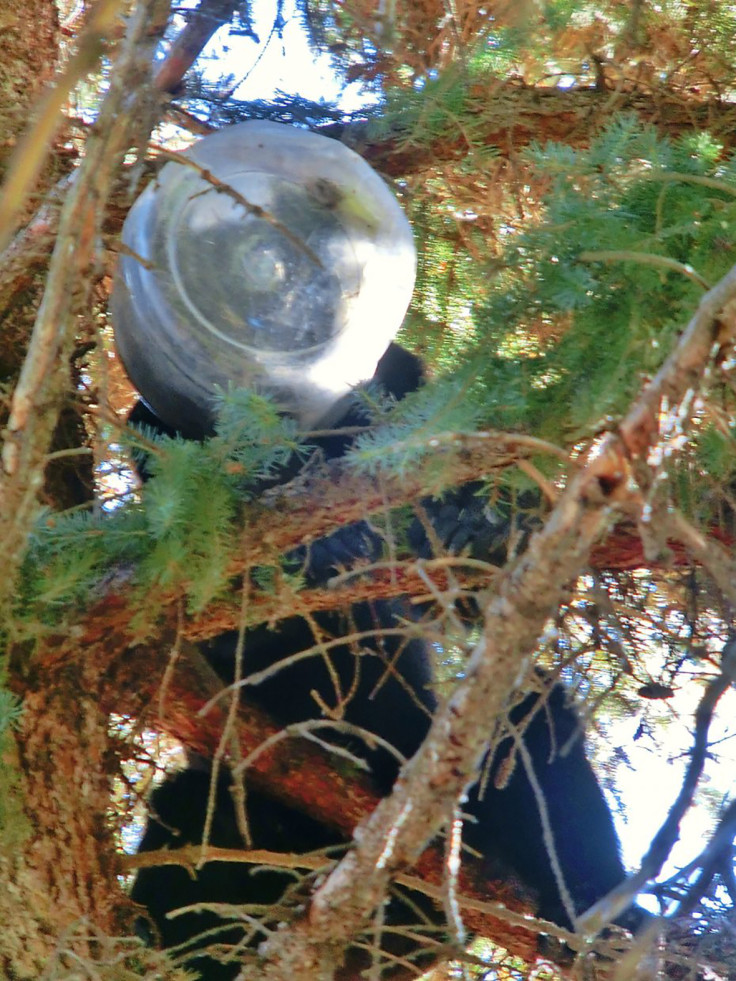 Carbondale District Wildlife Officer John Groves then arrived at the scene to tranquilise the bear, still attached to Hawkins' rope and remove the plastic jar from his head.
Groves said it is not advisable for the public to approach dangerous wild animals like Hawkins did, but added: "His heart was in the right place. None of us wanted to see him die the bushes someplace."