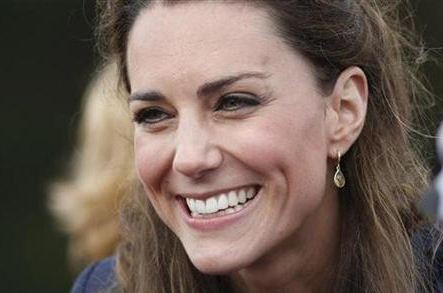 Kate Middleton and her growing baby bump are set to visit the charity Action on Addiction in south London later this month.
The Duchess of Cambridge will visit Hope House on 19 February after being made a patron of the charity today.
Action on Addiction is the only charity that works in the field of research prevention, treatment and support of people with addictions.
Hope House is a drugs and alcohol treatment centre that can accommodate up to 23 women at a time. Its treatment programmes last between 12 and 26 weeks.
Nick Barton, chief executive of Action on Addiction, said: "It is a great honour for the Charity that Her Royal Highness has chosen to become our patron.
"We are very grateful to the Duchess whose support will enable us to keep the issue of addiction in the spotlight.
"Addiction is a consuming condition that results in a great deal of harm to individuals, families, communities and society as a whole. Yet, it is not always well understood or responded to effectively.
"We are thrilled that the Duchess will be supporting us in our mission to free people from addiction and its effects."
Kate has made few public appearances since she announced her pregnancy. She was hospitalised at the start of December for three days and has only made two public appearances since, at the Sports Personality of the Year Awards and the unveiling of her official portrait.
The Duchess has accepted the honorary patron positions of Action on Addiction, East Anglia's Children's Hospices, The Art Room and the National Portrait Gallery in London.
According to the Sun, Prince William and his wife are currently taking some time to relax before the birth of their first born on the Caribbean island of Mustique.
They are reportedly staying in a £19,000 per week villa that has an infinity pool, a games room and views of the island.