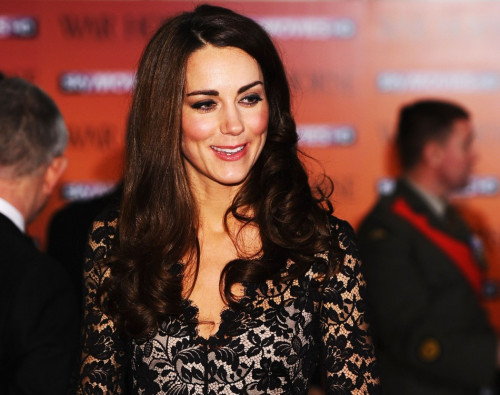 Kate Middleton has long been credited with boosting sales for labels who have had their custom-made fashions showcased by her.
Jenny Packham, Sarah Burton for Alexander McQueen are just a few designers who have been enlisted to create her stunning couture looks for black-tie occasions or royal engagements.
But the Duchess of Cambridge's status as a fashion icon was officially confirmed after Italian designer Donatella Versace showered praise onto Prince William's wife for her impeccable style.
The Versace boss claimed that the "Kate effect" was evident in the couture world as on high street, with the new mother influencing fans to go high-end.
"I call it the Duke and Duchess of Cambridge effect," Versace told InStyle UK from Paris, where Haute Couture Fashion Week is underway.
According to Versace, Kate can do no wrong in her eyes.
"She can wear anything because she has a fantastic body," the 58-year-old said.
Versace is hoping that she will soon have the pleasure of dressing Kate in one of the designer's Grecian draped dresses from her SS14 collection.
Her comments come just days after 60s supermodel Twiggy named Kate as an ambassador of British fashion. Late is known for championing high street favourites such as Zara, Hobbs and Whistles.
"I think she's wonderful and I'm a great royalist," Twiggy said during an interview with fashion website, Fashionista.
"I think they're wonderful for the country and I think she's gorgeous — they seem very happy. I follow what she wears in the magazines just like everyone else, and she dresses beautifully."
She added: "She's stylish and classy, and she always comes across as a really nice person — which I think is why she's captured everyone's heart. And now they've got a baby! Everyone loves a baby."