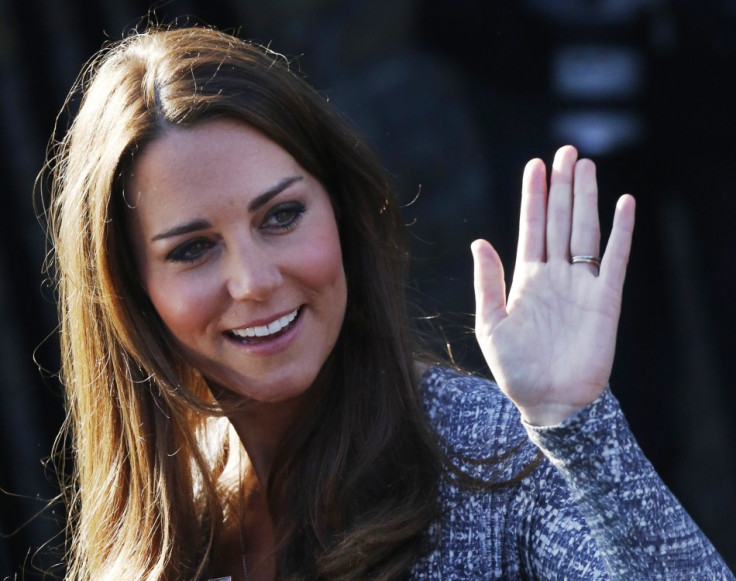 Who needs an expensive advertising campaign when the Duchess of Cambridge's 'Kate Effect' can guarantee your designs sell out just by wearing them?
Now eight months pregnant, Kate Middleton has proved herself an international style icon for mums-to-be.
From Kate's first outing after she and Prince William announced they were expecting - to her final royal engagement before going on maternity leave - she managed to effortlessly transition from winter to summer style while always dressing her baby bump in chic outfits.
Most notably, Kate's pregnancy style is conspicuous for its lack of high-street, off-the-shelf maternity wear.
Known for championing high street favourites such as Zara, Hobbs and Whistles, the latter months of her pregnancy has seen the duchess mix up her wardrobe with more bespoke and handmade custom-fit dresses.
London-based Emilia Wickstead is one of the upcoming designers whose profile has risen as a result of the 'Kate Effect.'
When Kate began stepping out in Wickstead's pastel-coloured dresses and coats, the fashion world started to pay attention.
Maternity brand Seraphine also reported a rise in sales after Prince William's wife was spotted admiring its clothes.
And the polka-dot Topshop dress Kate wore during a tour of the Warner Bros. studios in Leavesden, England sold out within minutes.
With just weeks to go before the royal birth, retailers are keen to cash in on the royal fever for post-maternity and baby wear.
A recent poll by health company Phillips AVENT revealed that 80% of UK women feel pressure to dress well due to Kate's sartorial influence.
"She always had the ability to influence people," celebrity fashion stylist and journalist Dawn Anna Williamson told IBTimes UK.
"But I don't necessarily think that retailers will pick up on it and do better maternity ranges. I think they will be just more aware of making a more comprehensive collection.
"I definitely haven't seen her wear anything specific to maternity wear." Williamson added.
Kate is due to give birth at St Mary's Hospital in London in the next few weeks. Photographers have already started their vigiloutside the hospital, awaiting the royal arrival.