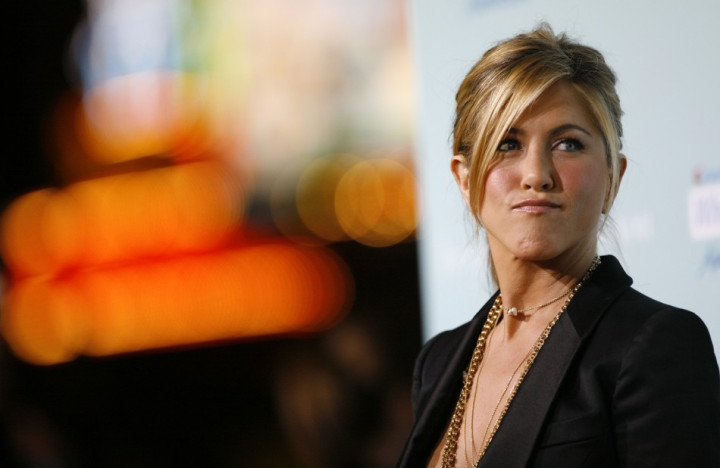 Hollywood actress Jennifer Aniston is jealous of Kate Middleton's hair.
The 44-year-old Friends star set one of the biggest hairstyle trends in America back in the 1990s - the Rachel. The cut was named after her character, Rachel Green, on the long-running American sitcom.
But even the woman declared as the hottest woman of all time (in a Men's Health poll in 2011) has her beauty fears. Aniston told July's issue of Marie Claire she envied the Duchess of Cambridge her hair.
"Kate Middleton [when asked if anyone gave her hair envy]. Does she do her hair herself?" she asked, "She's got a hard job, being scrutinized like that. When I have a bad hair day, my hair just goes in a clip."
"I have naturally wavy, frizzy Greek hair, and over the years it's taken a beating from blow-dryers, flatirons, curlers, and extensions..." the actress explained, speaking about her hairstyles.
The Horrible Bosses star also revealed how she met her hairstylist, Chris McMillan... and how The Rachel came to be.
"My manager at the time said, 'You have to do something with your hair-it's horrible!' I walked into the salon and Chris just lopped it off. I mean, at that point it was pretty much The Rachel... and it was high maintenance. I'd curse Chris every time I had to blow dry," she explained.
Incidentally, in 2011, Aniston confessed to Allure that she thought "it was the ugliest cut I've ever seen". And, according to reports, Aniston spends nearly £90,000 per year on beauty treatments!
Kate Middleton's Hairdresser Praises The Rachel
Meanwhile, the 31-year-old Duchess of Cambridge's royal hairstylist, Richard Ward, revealed the Rachel remained a hugely popular cut.
"I really don't remember another time in my whole career where people have come in and asked for a haircut as many times as they have asked for a Rachel. Not even people wanting their haircut like Kate Middleton and she has the most beautiful hair," he said.