She recently traded in her famous flowing tresses for a long bob, but it seems that Kate Middleton may be having second thoughts about her cut. The Sun reports that the Duchess of Cambridge has told friends that she misses her bouncy blowout saying: "I was a bit unsure about it. I call it my mum fringe".
The 33-year-old royal unveiled her latest chic new do earlier in December after a visit to celebrity stylist, Richard Ward, who was also behind her coveted wedding hair. Although it has been speculated that she was influenced by the Queen in adopting a more 'sensible' look, sources hinted that it may actually have been down to her 60-year-old mother Carole Middleton.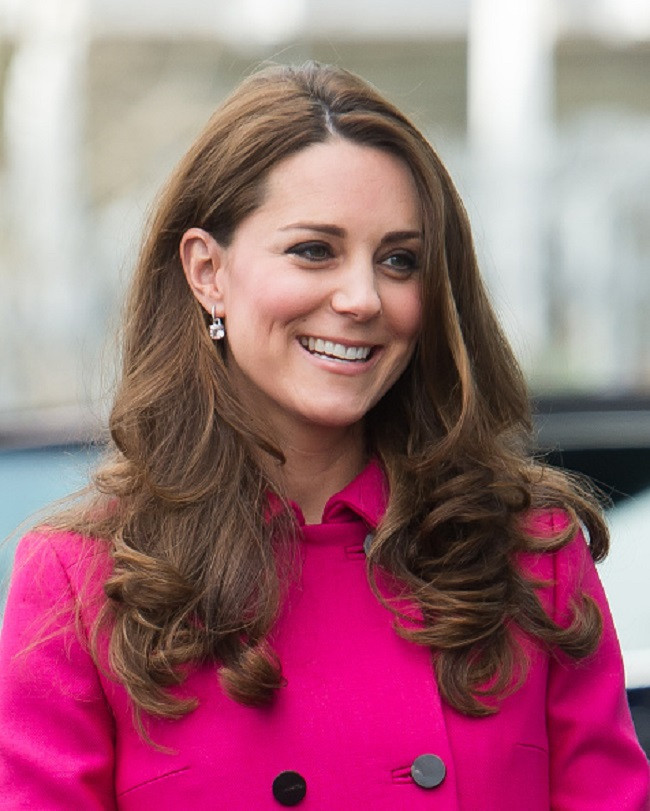 Royal watchers will have noticed that the fashionista opted to make her transition in stages rather than adopt the drastic approach with her makeover. In September, she marked her return to official duties – following the birth of Princess Charlotte – by stepping out with a long fringe, aka bangs, before waiting weeks to complete her new look with a haircut. However, it has been reported that after receiving mixed reviews she let her fringe grow out.
Ward previously told People magazine that Prince William's wife wanted to tame her mane because of her hectic lifestyle. "It's a practical style and great option for a mom who has had long hair, who has a busy life and is short on time," he explained. "It's slightly more sophisticated but with all the benefits of long hair."
But despite her reservations, it looks like the new coiffure is actually working wonders in the style stakes because Middleton recently beat the likes of Victoria Beckham and Holly Willoughby to be named most stylish woman of 2015. Research carried out by Alicia Kay Style revealed that one in three women want to emulate her look.
"Kate has become a fashion icon thanks to her classic style," Alicia Kite of Alicia Kay Style said of the results. "She knows how to make the most of her wardrobe and reworks her existing outfits to make them appropriate for different occasions."