Kate Middleton has apparently commandeered the royal family Christmas. Adopting the characteristically laidback style of the Middletons, in a break with tradition, Prince William and Kate will be hosting an informal Christmas lunch at Anmer Hall in Norfolk to rival the Queen's more austere yuletide festivities at her Sandringham Estate.
The Duke and Duchess of Cambridge have transformed their home into a haven of Christmas kitsch especially for Prince George and Princess Charlotte. Kate has reportedly festooned her family home in tinsel, flashing lights and lots of sparkle, in a gaudy display designed to give the toddlers a taste of all the fun of the festive season. Prince William recently revealed that Prince George has a greater understanding of Christmas and will be "bouncing around" with excitement on Christmas morning.
"I think George will be extremely bouncy this year because he's suddenly worked out what Christmas is all about," William said during an interview with the Big Issue. "So that will be two children, one who suddenly appreciates Christmas, which could be quite challenging. But I'm looking forward to it."
Keeping the children in mind, Kate has splashed out on two trees, a smaller one with flashing fairy lights for George and his seven-month-old sister, Charlotte, and a larger tree which has been decorated in a more elegant style for the main part of the home. A source told the Mail on Sunday: "Kate has gone all out and there's a lot of glitter, sparkle and Christmas cheer. She wants it to be great fun for the kids. There is nothing formal or stuffy, it's all rather over the top and good fun. The Middletons always go OTT, and Kate and Will are following suit."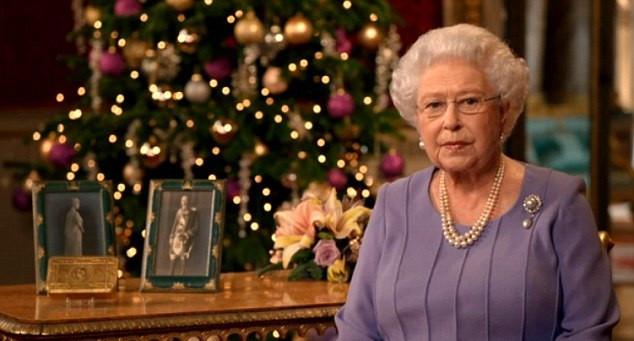 It's a glaring contrast to the Queen's very Victorian Christmas, which with its red and gold decorations, tartan ribbons adorning the tree, and formal dress code, is rather more traditional and restrained. And while the Cambridges have clearly parted with tradition, in some royal quarters the reaction to their dissension is less than favourable. "Some of the Royals are rather snippy about what they call the "Alternative Anmer Christmas" and I've heard one say "It's the Cambridge way or no way," said a source.
"Prince Charles realises this Anmer Christmas with all the Middletons in tow is 'non-negotiable' ''. A source who knows the Cambridges well, said: "It's not Kate, but William who has instigated this. He wants an ordinary, fun, family Christmas in his own home and that's what he's engineered. No one's said "no" or told him it's not the done thing. It has just been accepted."
"Sandringham is wonderful, but it's very traditional and formal, and not relaxing," said one insider. "There are multiple clothes changes a day. You can't blame William and Kate for wanting something more relaxed," the Mail on Sunday reported.
As a compromise, both William and Kate will attend a Christmas Day morning service at St Mary Magdalene Church on the Sandringham estate with the Queen and fellow royals, and Prince George and Princess Charlotte are also expected to attend. After the service, the senior royals will head back to Sandringham for lunch, while the Cambridge's will go to Anmer for lunch with the Middletons.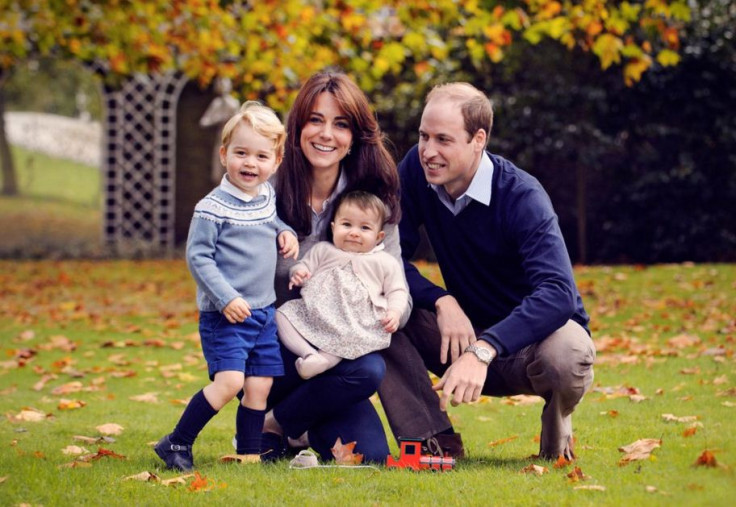 Kate also gave a nod to royal tradition, joining the Queen at Buckingham Palace for her majesty's annual Christmas lunch. With two-year-old Prince George in tow, the Duchess of Cambridge was accompanied by brother-in-law Prince Harry in the absence of Prince William.
Prince William and Kate's preference for informality for family occasions is believed to be an attempt to give their children as normal an upbringing as possible. Last week, they announced that Prince George will attend a public £5.50-an-hour Montessori nursery school in nearby King's Lynn, rather than a more private establishment as per the usual royal protocol.
Their relaxed approach to royal life was also reflected in their annual Christmas photo which features the couple with both their children.
While The Queen might not be amused by Kate's kitsch, Middleton-kind-of-Christmas, Princess Charlotte's first Christmas with her big brother Prince George, will almost certainly be a fun-filled family Christmas to remember.