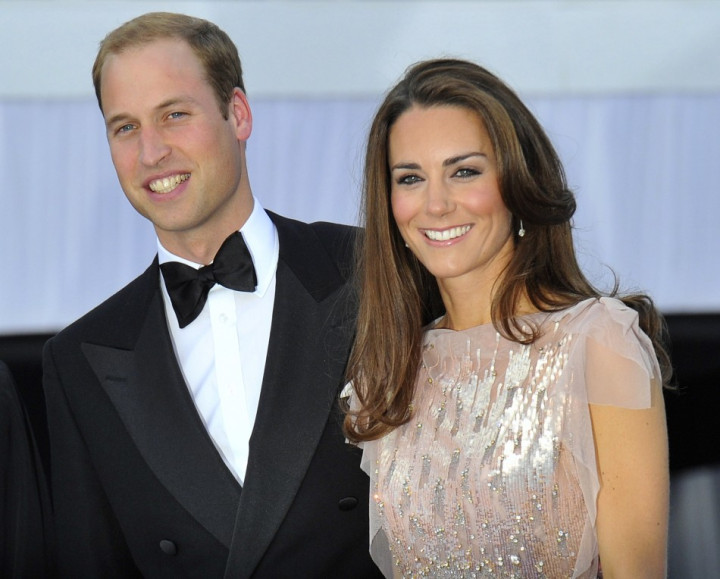 Kate Middleton reportedly sought help from an antenatal expert to help prepare for the birth of her first child. The Duchess of Cambridge is pregnant with her first child with Prince William.
In an interview with The Telegraph, obstetric physiotherapist Christine Hill revealed Kate visited her twice - once with William - for practical advice. The 65-year-old also said the duke and duchess were "a very strong team" and added "Prince William will be doing the right stuff on the day".
"I tell the fathers that the girl they hitched up with has gone for now - that she is fragile and vulnerable, and will be through pregnancy, labour and the first few weeks. Do they think I am some old bag? Perhaps," Hill joked, confirming she spoke to William as well.
"She is a delightful girl," she said of Kate, "What you see is what you get."
"My philosophy has always been that no one prepares you for the true ghastliness of birth. There's a sort of whimsical attitude that it will all be lovely and that everyone can have a natural birth. But that's not true. I want my mothers to be prepared and well-informed. Then they can make the best decisions without fear," she explained.
Meanwhile, Kate and William lookalikes fooled media and public camped outside the Lindo Wing at St Mary's Hospital, hoping to capture the first glimpse of the royal baby.
The Sun, responsible for the prank and a bit of opportunistic advertising, employed professionals to impersonate the royal couple. William turned out to be Tom Moore from Bromley and Kate was Nicola Maher from Lancashire.
"We were so happy with the reaction from the hospital staff, they were smiling and enjoying it, which was the idea," Maher said, "It was supposed to be good honest fun to cheer everyone up."
"It was unbelievable. I could hear the cameras snapping and people yelling 'Kate'. They kept asking is it a boy or a girl? And what will you call it? Some shouted suggestions. They definitely fell for it. The foreign journalists were going crazy. They were zooming in on my belly and someone asked to touch it. We were getting mobbed," she added.