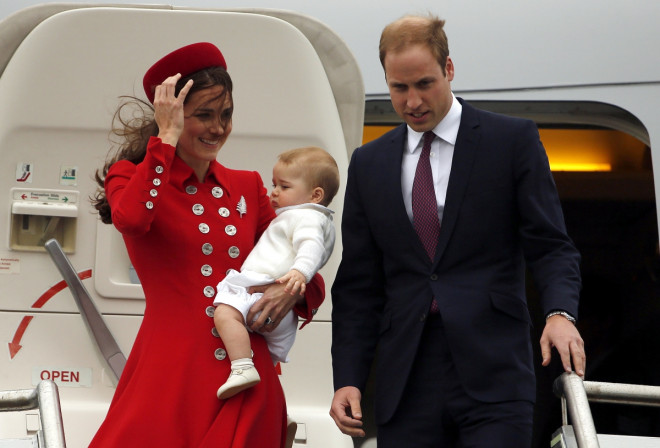 Just a few weeks ago, Prince William denied reports that Kate Middleton was expecting a second baby. However, now it seems the rumours might just be true after the royal himself dropped a major hint.
The Duchess of Cambridge was being carefully scrutinised on her New Zealand tour Sunday, after husband Prince William hinted that a second baby is on the way, according to an AFP report.
So far, during the royal tour, eight-month-old son Prince George has been the centre of attention, but Prince William suggested during a walkabout in the North Island town of Cambridge that there may soon be another royal baby to share the limelight, reports NDTV.
According to reports, it was during a meeting with Cynthia Read, who knitted the merino wool shawl - New Zealand's official gift for young Prince George - that the prince said: "You might have to make another one soon!"
Read, who moved to New Zealand from England eight years ago, was convinced the prince was serious.
"The way William said it was like he was dropping a hint, letting me in on a secret," she told reporters, adding the duchess said they were delighted with the first shawl "and George wore it a lot."
Kate Middleton was also seen sipping water during an evening state reception for the couple on Thursday, further adding to speculation of a second pregnancy.