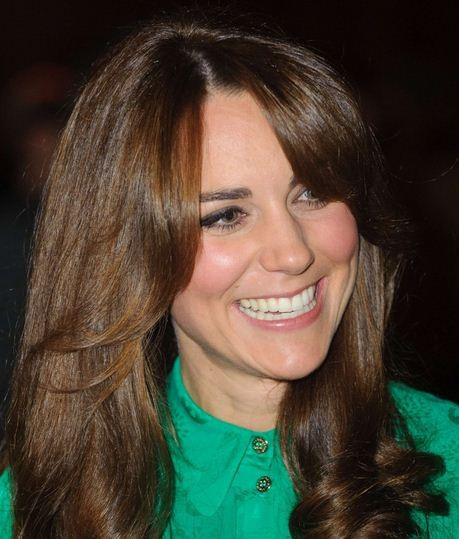 The Duchess of Cambridge, Catherine Middleton was spotted in Chelsea as she stopped by the Gap store where she was browsing for jeggings.
"She was looking for jeggings, which are jeans that look like leggings, as she said she liked very skinny jeans," a source told to People magazine,"She didn't buy anything as she couldn't find the right leg length."
The pregnant Duchess, who is expecting her first child in July, was reportedly spotted wearing a shawl and also halted by a sandwich bar- Pret A Manger.
"She sometimes comes on weekends with a friend to get a coffee," an insider added.
Kate was also recently spotted on a visit to Starbucks in Kensington, accompanied by a security guard and her cocker spaniel Lupo.
Meanwhile, the Duchess, who still in the early stages of pregnancy, is undergoing hypnotherapy to help her overcome problems related to morning sickness. The 31-year-old mother-to-be has been ordered by her doctors to rest, after being released from the King Edward VII Hospital early in December. She was diagnosed with Hyperemesis Gravidarum (acute morning sickness), which is a "potentially serious" ailment causing vomiting and a bodily reaction against intake of food and liquids. This sickness is commonly found in pregnant women carrying twins but an earlier release from St James' Palace has confirmed the Duchess is not expecting twins.
Finally, there has also been reports that Kate is hoping her mother Carole Middleton will move in to Kensington Palace, instead of a professional childminder employed by the monarchy.
"Kate and William are both pretty terrified about the rest of the pregnancy after the hyperemesis [severe morning sickness]," the Duchess friend, Jessica Hay told to Australian magazine New Idea,"Carole may even move in with them when the baby's born so they don't have to rely on a nanny."