Kate Middleton, the Duchess of Cambridge, recently took a break from royal duties to pop into her local coffee shop for a hot drink and a biscuit. The pregnant Duchess, who is expecting her first child in July, was accompanied by a security guard and her cocker spaniel Lupo, on a visit to Starbucks in Kensington.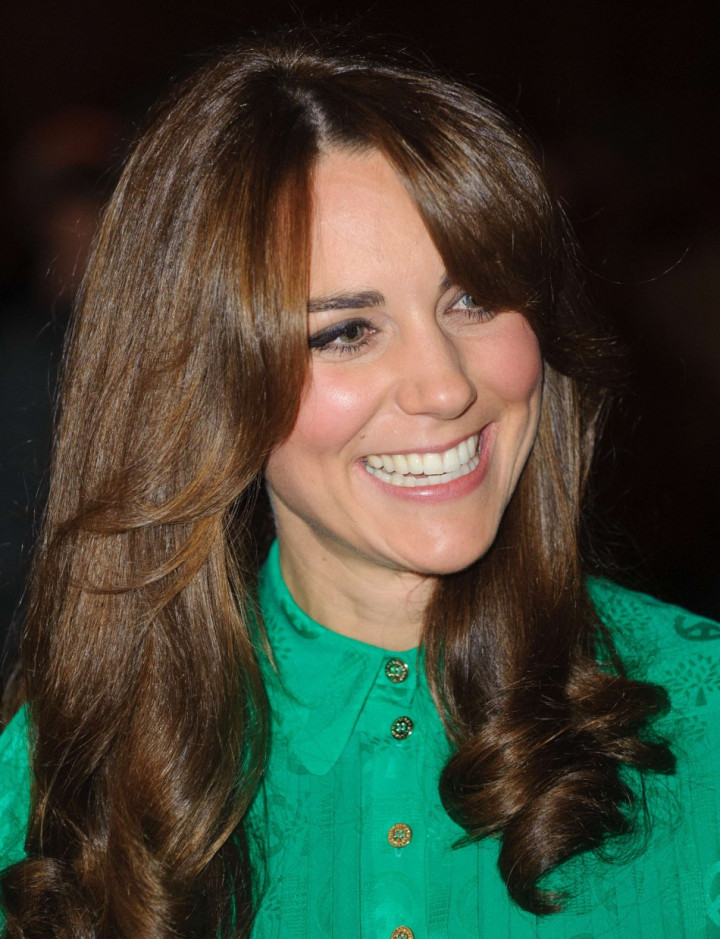 "Her hair was done nicely and she had a scarf, lovely long coat and boots on," an onlooker told US Weekly, adding, "She was wrapped up warm, so I couldn't see the bump."
Kate ordered a decaf coffee and a cookie, and the source said she paid with a Starbucks card, which she swiped herself.
The Duchess has been ordered by her doctors to rest as much as possible, after being released from the King Edward VII Hospital early in December. Kate Middleton was diagnosed with Hyperemesis Gravidarum (acute morning sickness), which is a "potentially serious" ailment causing vomiting and a bodily reaction against intake of food and liquids. This sickness is commonly found in pregnant women carrying twins but an earlier release from St James' Palace has confirmed the Duchess is not expecting twins.
Meanwhile, the father-to-be, Prince William, is reportedly taking steps to ensure the royal couple's Kensington Palace apartment (being renovated) will have maximum security for his wife and newborn.
"The Palace will be fitted with £5m worth of security to ensure that Kate is protected around the clock," a source told Now magazine, "An SAS team will also be on hand. And a new communication network is to be installed so the royals can speak to each other in top-secret code."
The obsession with security is well founded. Kate Middleton was at the centre of an embarrassing scandal last September, when French magazine Closer published illegally taken topless photographs of the Duchess while she was vacationing at a private residence in Provence.
"Wills is overseeing a top to bottom review of security. He'd like to have his family life with Kate as normal and down to earth as possible," the insider added.
The Duchess was last seen in public during a visit to the National Portrait Gallery, with Prince William, for the unveiling of her first official portrait. She was delighted with the result, calling it "amazing" and "brilliant".