Kate Middleton has said Prince George has added an extra fat roll since the family started their royal tour of New Zealand and Australia.
The Duchess of Cambridge said her son has changed a great deal since she, George and Prince William arrived at the start of April, news.com.au reports.
Speaking to students during a tea party at Uluru – while George was with his nanny in Canberra – she also spoke about her eight-month-old's temper tantrums.
One student, Shannon Hunt, recalls Kate saying that George has "'been changing so much while we've been away.'
"Kate also said he grew an extra fat roll while they're away. She said he can get a bit grumpy on the long flights and she'd love to have him with her here."
Kate and William spent the night at Ayres Rock and told fellow campers how they felt awkward posing for pictures in front of the famous landscape.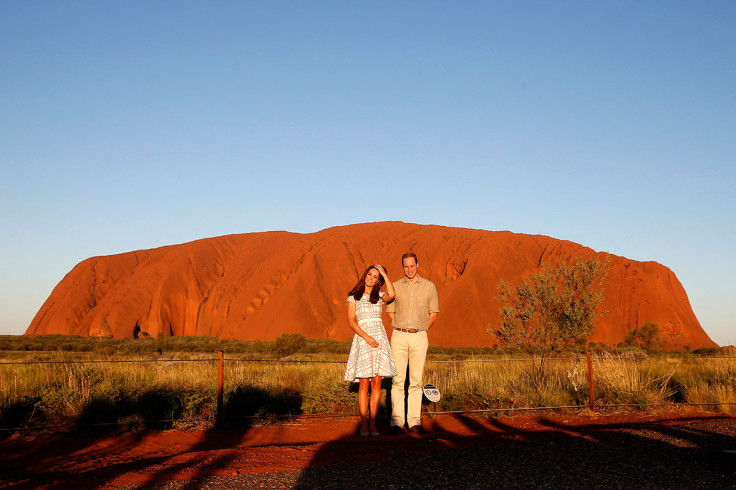 After spending the night, Kate, William and George headed to Adelaide to meet a crowd of over 50,000.
On their first day visiting the capital city of South Australia, the Duke and Duchess tried their hand a DJing, after which William had a go at graffiti.
The couple was then presented with a custom skateboard designed by local artist Casey Zechef, emblazoned with Prince George's name.
Luke Haldenby, 15, is a member of the scooter and bike riding committee. Speaking about the gift, he said: "He thought it was amazing, he loved it. Even Kate loved it too, she thought it was cool that it said George on it."