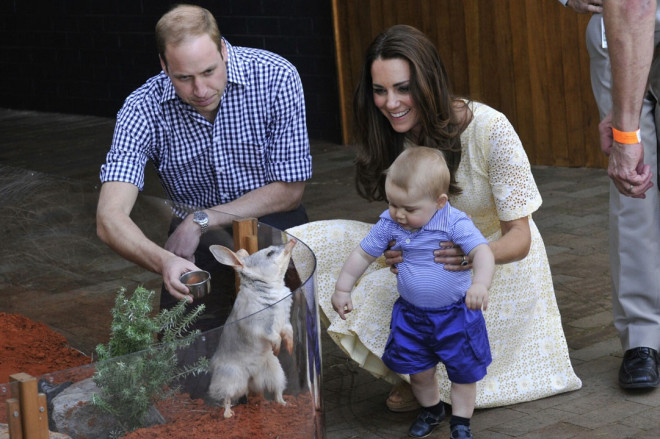 Private images of Kate Middleton carrying Prince George on her shoulders and kicking her heels in delight while walking hand in hand with Prince William have sparked a privacy row in Australia.
According to a report in the Times, the images of the family spending time in the garden of the governor-general's residence in Canberra are an invasion of their privacy and should not have been published by Australian media.
Kensington Palace is believed to have asked Australian media corporations not to publish the pictures, a request ignored by many organisations.
In the UK, the code of conduct for British newspapers disallows the publications of pictures of the royal family taken on private property. However, this does not apply to Australian media.
The Palace acknowledged that the media was within its rights to publish the images, but said allowing the couple some privacy "would have been nice". A spokesperson denied a row had emerged and that Kate and William were "very relaxed" about the images.
"All we said was that it would be quite nice if they were given a bit of space on their day off."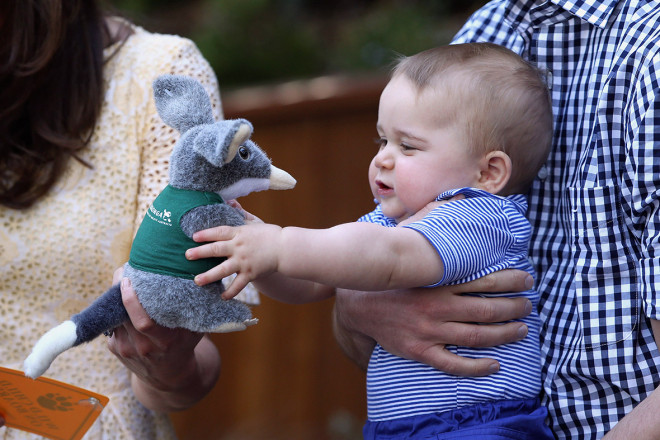 According to the Express, another aide added: ""We were just anxious that it didn't turn into a circus. We would rather the pictures weren't taken but it was no more than a gentle request."
Rupert Murdoch's News Corp Australia, the sister company of The Times, published the pictures.
The website said: "Prince George stretched his little legs on the lawn and enjoyed a good crawl while the Duchess of Cambridge watched on."
In another image, the news site said Kate sat George in her lap while singing him "row, row, row your boat".
Following News Corp's publication of the images, Channels 9 and 10 broadcast video of the couple walking around the estate.
Sarah Harris, a Network 10 presenter, said: "There they are, walking the grounds of Yarralumla, holding hands. You don't see that! It's a private moment that we are crashing in on!"
Airlie Walsh, of Channel 9, added: "Weren't they priceless pictures? They are obviously looking very romantic today. We even saw the duchess give us a little bit of a heel click. She had a spring in her step."