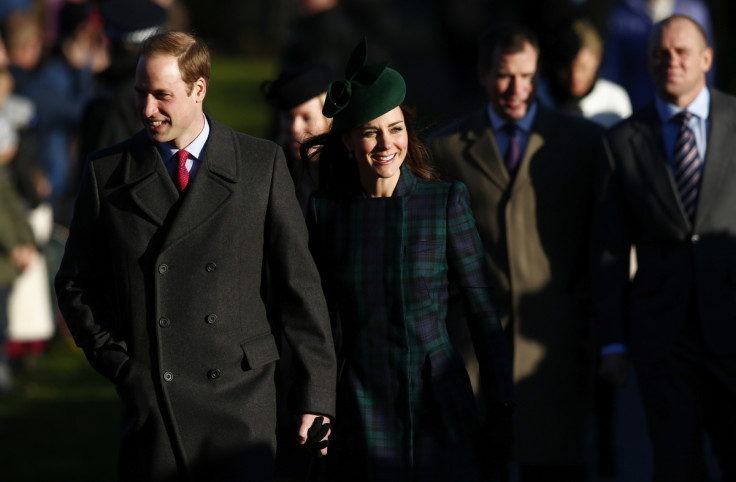 While the Royal family gathered en-masse for the annual church service at Sandringham, one very important royal was noticeably absent.
5-month-old Prince George stayed at home, while the rest of the royal's greeted the 3000 strong crowd, who turned out to meet them ahead of the traditional Christmas Day service at St Mary Magdalene Church.
Walking hand-in-hand, new parents the Duke and Duchess of Cambridge had the look of love about them, as they enjoyed a rare day off from baby duty.
Coming face-to-face with the radiant Princess, who wore a tartan Alexander McQueen coat, 75-year-old Cicely Howard cheekily asked Kate "Where's the baby?"
"She told me he was having a lovely day, but was more interested in the wrapping paper than the presents," said the pensioner.
Displaying his evident joy at his first Christmas with five-month-old George, William told the crowd: "We've had a good morning with George and I can't wait until next year when he's bigger."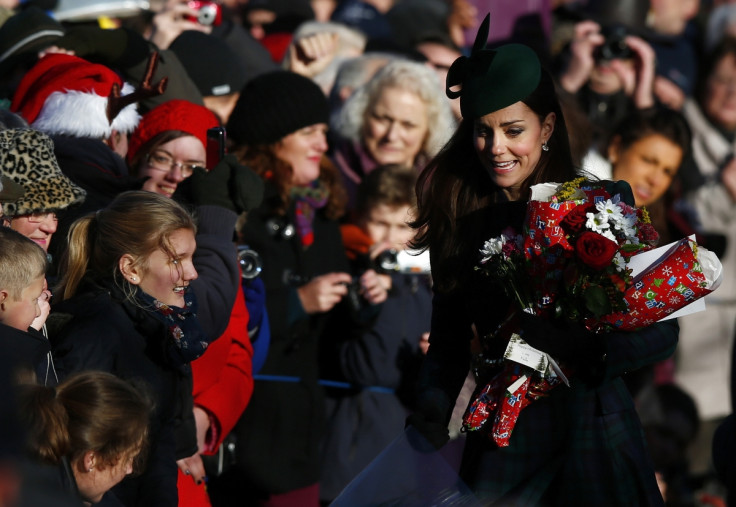 During her traditional speech, the Queen reminded us that as well as being the reigning monarch, she's now also a great-grandmother.
Displaying a photo of herself with the three heirs to the throne, her happiness at the new arrival to the family was also apparent as she explained: "Here at home my own family is a little larger this Christmas.
"As so many of you will know, the arrival of a baby gives everyone the chance to contemplate the future with renewed happiness and hope.
"For the new parents, life will never be quite the same again," she said describing the "renewed happiness and hope" that comes with the arrival of a baby.
With the spotlight firmly on Prince George, the Queen shared unseen footage from his christening and the traditional family photograph, with celebrity portrait photographer Jason Bell capturing the momentous moment.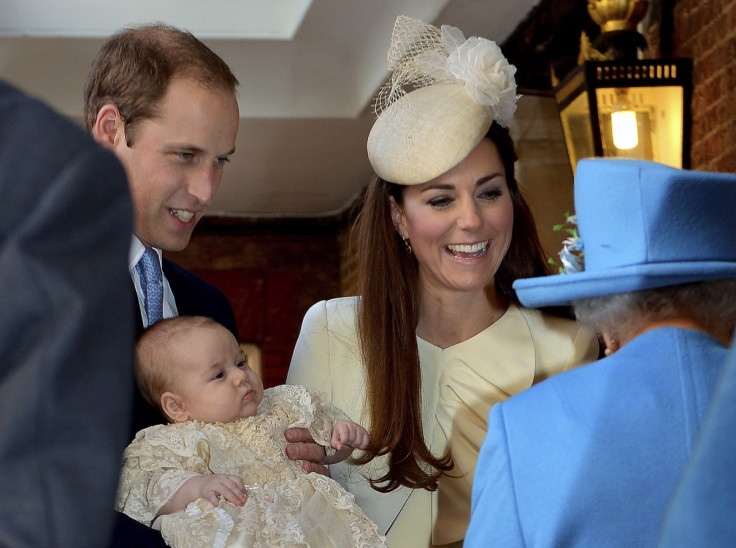 "As with all who are christened, George was baptised into a joyful faith of Christian duty and service," said the Queen.
"After the christening, we gathered for the traditional photograph. It was a happy occasion, bringing together four generations."
Stepping aside for the heirs to the throne to take their place beside the Queen, The Duchess of Cambridge praised the young Prince as he made an official photocall.
"Good boy, George," she said, as he posed for the historic photo featuring four generations of British monarchs.