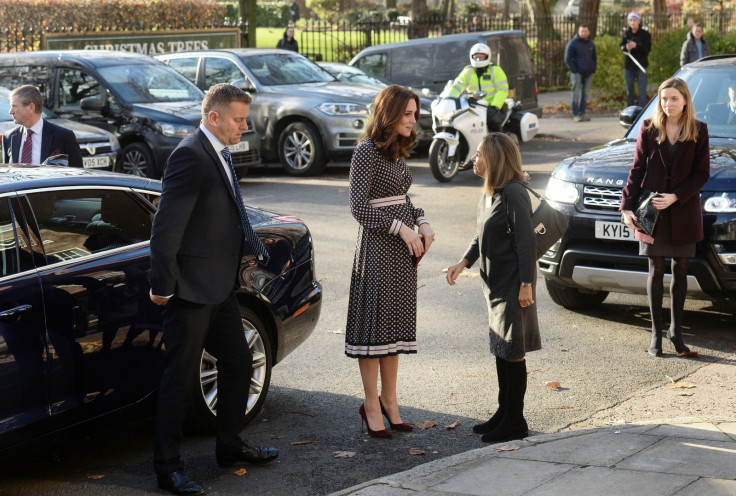 The Duchess of Cambridge beamed with happiness just one day after her brother-in-law Prince Harry announced his engagement to Suits star Meghan Markle.
Pregnant Kate Middleton, 35, couldn't stop smiling on her latest engagement at the Foundling Museum in London, wearing a printed dress from Kate Spade's Resort 2018 collection – proving she's still a season ahead of the fashion game.
Discussing the big story of the day, Kate said: "William and I are absolutely thrilled. It's such exciting news.
"It's a really happy time for any couple and we wish them all the best and hope they enjoy this happy moment."
Her appearance comes hours after Harry and Markle sang her praises in their BBC engagement interview, claiming she had been "wonderful", while the prince said that both William and Kate had been "amazing".
Kate took her maternity style to the next level in the diamond-print black shirt dress, which oozed sports luxechic with its contrast striped waistband and cuffs, which highlighted her slimmest body parts while flattering her burgeoning bump.
The duchess kept her make-up look simple for the outing, opting for her usual lined eyes and rosy cheeks with a natural lip. Her hair was styled in her trademark Chelsea blow-out, and she completed the daytime ensemble with burgundy court shoes and a matching clutch.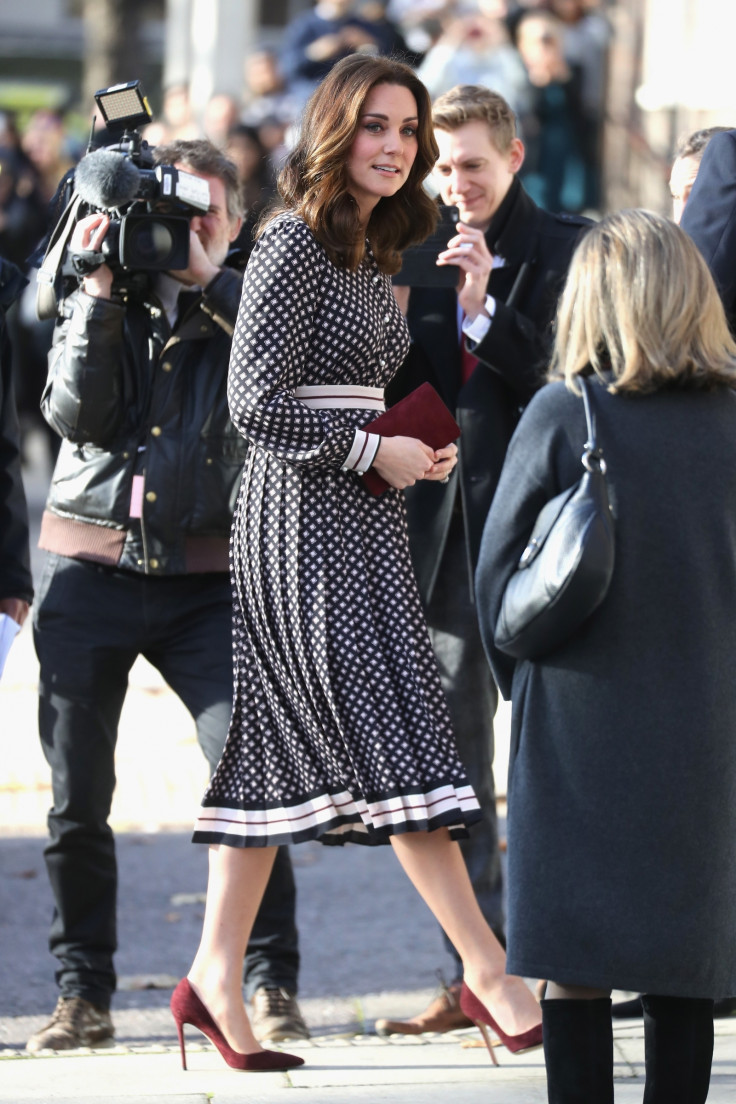 Kate visited the Foundling Hospital today, which is the UK's first children's charity and first public gallery. She learned more about the museum's history and their values, and how it uses art and creativity to support and engage children and families in need.
The royal met with little Louisa, 11, who took part in art therapy sessions at Great Ormond Street Hospital, and also viewed tokens that were left by mothers with their babies at The Foundling Hospital so they could identify them, which are displayed at the Foundling Museum.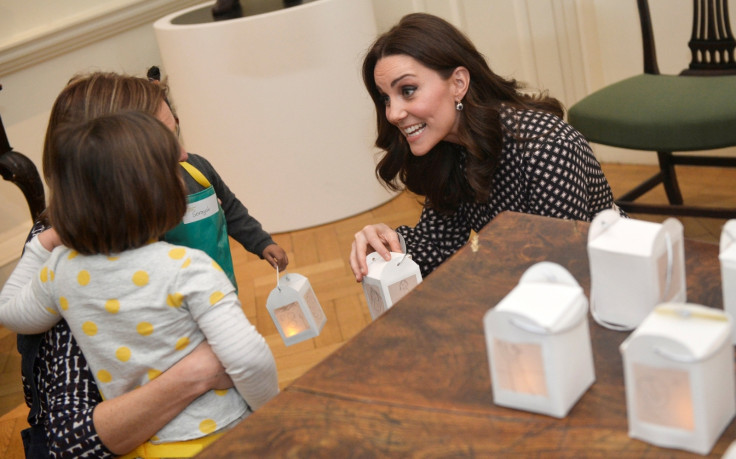 Harry hinted at Kate and William's involvement in his 16-month relationship to Markle, stating on television: "It was exciting, I'd been seeing her for a period of time when I literally didn't tell anybody at all.
"And then William was longing to meet her and so was Catherine, so you know, being our neighbours, we managed to get that in quite a few times now, and Catherine has been absolutely amazing, as has William as well, fantastic support.
"The family together have been absolutely a solid support, and my grandparents as well have been wonderful throughout this whole process, and they've known for quite some time," he said.