It seems even the palace is getting into the spirit of the Great British Bake-Off, as Kate Middleton revealed that Prince George has tried his hand at making chocolate treats. The Duchess of Cambridge was attending the Youthscape project in Luton with Prince William on Wednesday (24 August) when she revealed the 3-year-old's culinary efforts.
The royals were touring the organisation's kitchen where a group of young people were busy baking. "So, what are you making? This smells seriously good," Kate asked. "What are you putting in? Is this just chocolate? Golden syrup? Good, good."
"When I try to do this with George at home, chocolate and the golden syrup goes everywhere. He makes so much mess. It's chaos," she added candidly.
Prince William couldn't resist the chocolate treats. "It smells very good in here," he said. "I think I've got time for just one. Can I try one?" Taking a mouthful he offered a piece to his wife to try who said it was "delicious."
The mother-of-two also revealed to one of the parents at the hospice for children and adults Suzanne Dow that mischievous George gets stuck into his food. "She said, 'George likes his spaghetti as well, he'd love to get messy," revealed Dow, according to a report by People.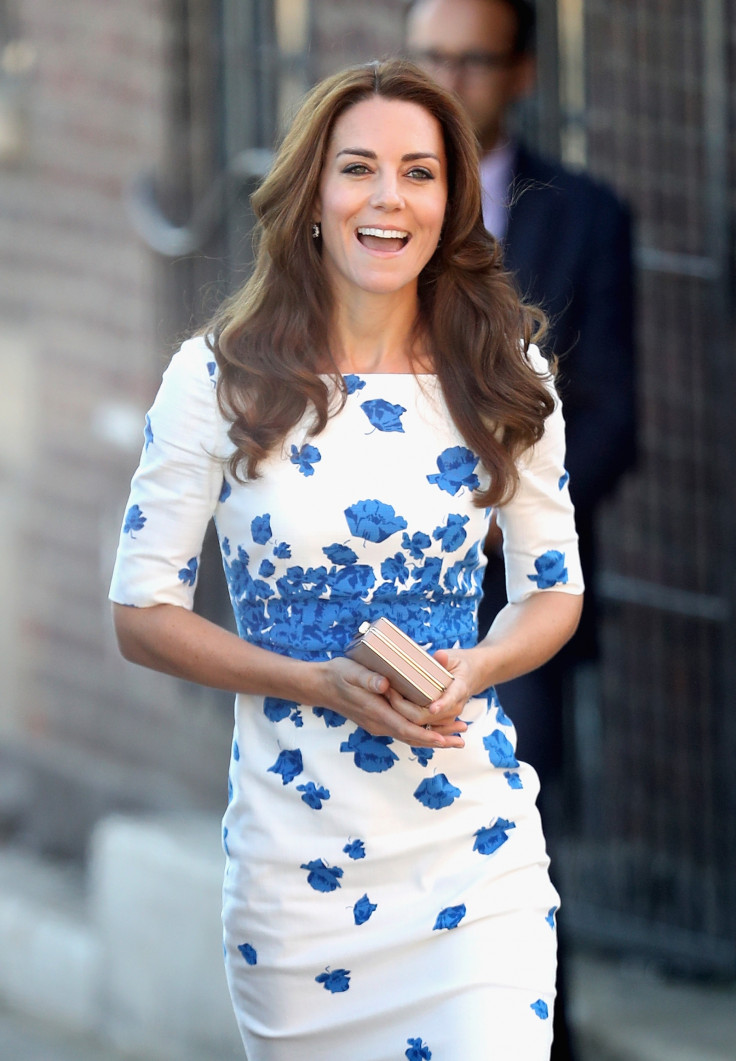 Dressed in a stunning blue and white floral poppy print dress by L.K. Bennett, Kate looked effortlessly cool as she and William stepped out in in Bute Mills to witness the work of the charity before meeting more local youth and mental health organisations, including CHUMS, the OM Group, Our Minds Matter (OMM) and the Luton Council of Faiths and Grassroots.