The Duke and Duchess of Cambridge's second day in the Duchy of Cornwall may have started off drab due to bad weather at first, but the sun soon made a reappearance for the royal couple to continue their public engagements. Kate Middleton, 34, took a break from her usual designer-dress-and-heels look for a pair of printed slim-fit trousers by Gap for the dreary weather outing.
The busy blue patterned pants retailed at £44.99 originally but are now available on sale at just £21.99, showcasing the Duchess' thriftiness yet again.
She smartened up the casual trousers with a white tank top and a tailored navy blazer by one of her go-to brands, Smythe, which featured regal-inspired gold buttons.
Kate put the finishing touches to her chic outfit with a box clutch bag and another high-street pick in the form of grey wedge sandals from Monsoon. She wore the same pair yesterday (1 September) in Cornwall and was first spotted wearing them during her royal tour of India in April.
She wore her hair in a voluminous half up-half-down style and donned a fresh, natural make-up look as she battled the stormy weather on the south coast of England.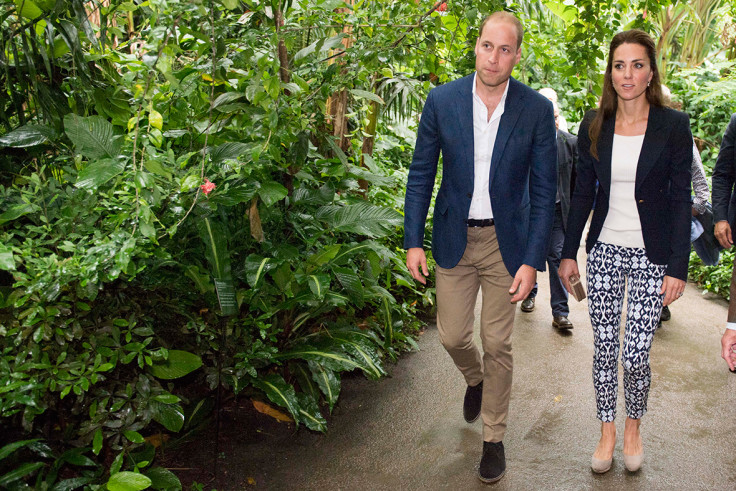 Prince William looked equally stylish in a smart casual navy blazer paired with brown chinos, a crisp white shirts and some navy suede desert boots.
Despite the amended schedule, Kensington Palace have been tweeting about the royal couple's day and announced that they would be visiting the Eden Project in Cornwall before travelling to the Scilly Isles in the afternoon.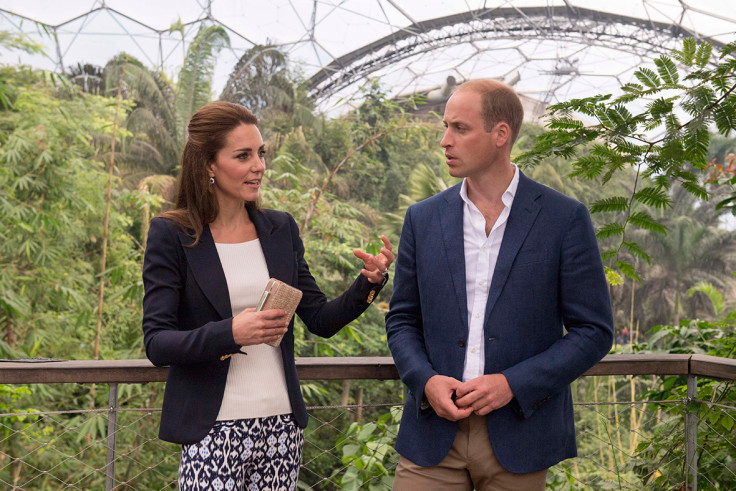 The highlight of the day appeared to be a visit to the Rainforest Biome at the Eden project – dubbed the tropics of Cornwall, it is the world's biggest undercover rainforest.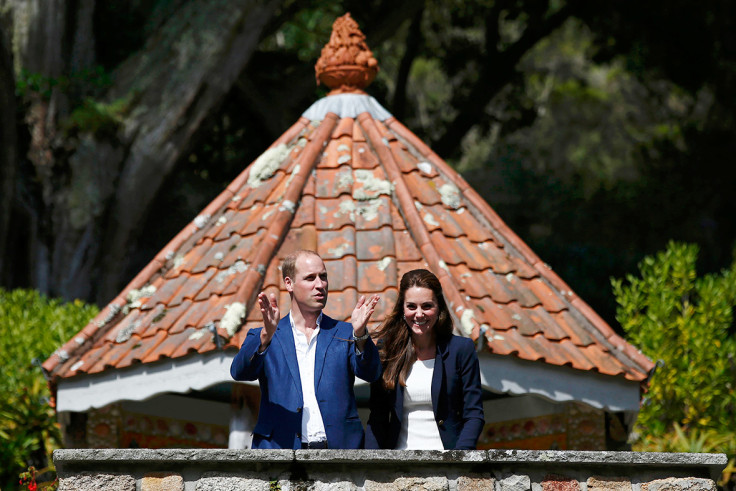 Kate got somewhat of a surprise on arrival when she was startled by a baby dinosaur. Nicole White, 27, gave the Duchess a fright when she introduced the royal couple to her dinosaur puppet for the Eden Project's Dinosaur Uprising programme.
She said: "Kate didn't see the baby muttaburrasaurus at first as his colours blended in with my clothes so she had quite a giggle once she realised what I was holding.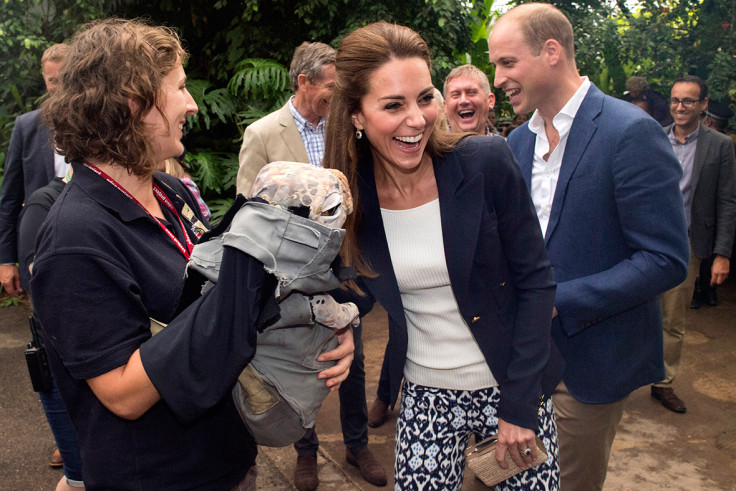 "I just told her that Mutty really wanted to meet her and she said, 'I bet the kids really like him. She said George loves dinosaurs and would have loved to be here to meet him," she added.
William and Kate – who have left their two children, Prince George and Princess Charlotte at home for the Cornish visit – discovered exquisite plants from Mediterranean climates around the world.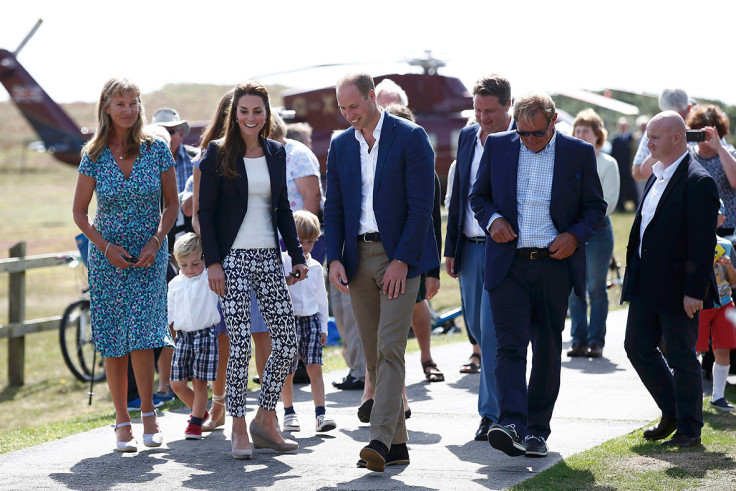 After their helicopter tour was cancelled this morning due to fog, the royal couple packed in a lot in the afternoon and went on to visit Tresco Abbey Garden, where the Duke told gardeners: "We finally made it, at least the rain is good for the plants."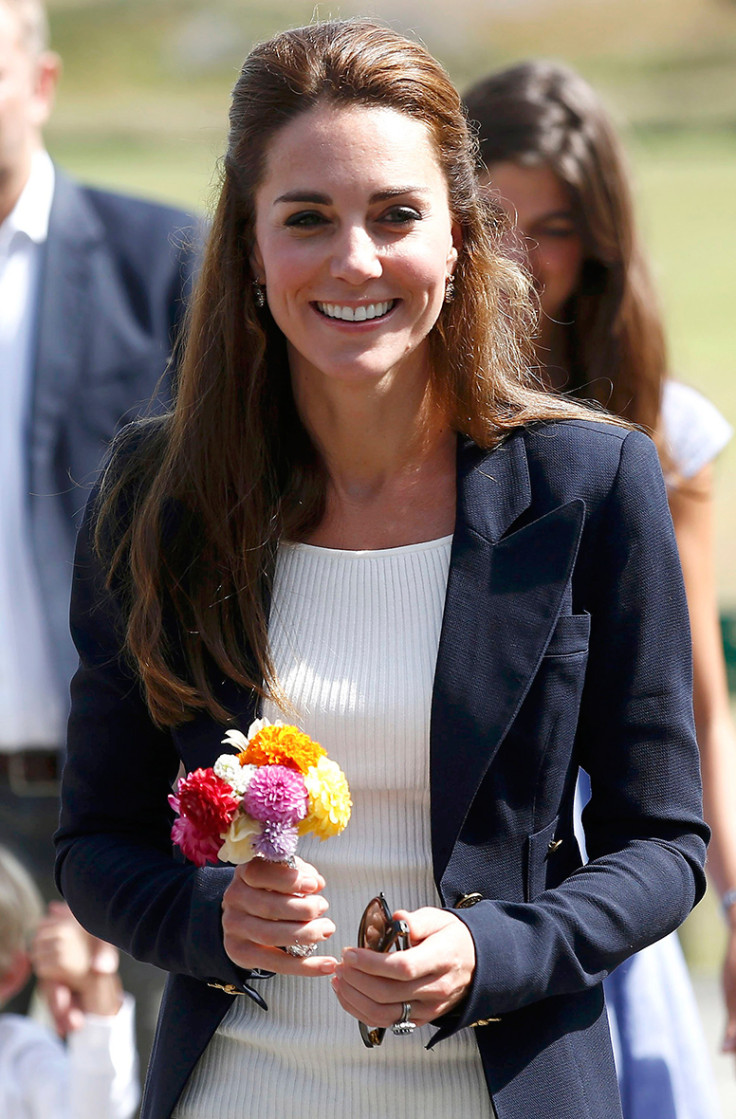 William and Kate then enjoyed a walk on St Martins island on the Scilly Isles where they met with family business, Scilly Flowers – who specialise in winter blooms thanks to the unique climate –before receiving a warm welcome at St Martin's Community Hall.