The Duchess of Cambridge is a well-known sports enthusiast, growing up quite the athlete as a keen hockey player at her boarding school Marlborough college, before practicing swimming and tennis during her time at St Andrews. So it is no wonder that Kate Middleton could barely contain her excitement when greeting the inspirational Rio 2016 Paralympians at Buckingham Palace on Tuesday 18 October.
Kate, 34, joined her husband Prince William and brother-in-law Prince Harry at the upbeat reception for Team GB's 2016 Olympic and Paralympic teams hosted by none other than Queen Elizabeth II at her London residence.
The duchess was in her element as she mingled with the Olympians – and was in a fit of hysterics on more than one occasion. Ever the budding style-maven, the mother-of-two chose the perfect ensemble for the relaxed formal event with a long-sleeved white dress featuring a patriotic poppy print by one of her go-to designers, Alexander McQueen. She accessorised the eye-catching creation with scarlet suede stilettos and a clutch bag.
Though the dress fell to her ankles and covered the most-part of the duchess, it highlighted her svelte figure with its wrap design that cinched-in at the waist. Wearing her hair in her trademark Chelsea blow-dry style, the future queen looked preened to perfection for the evening engagement.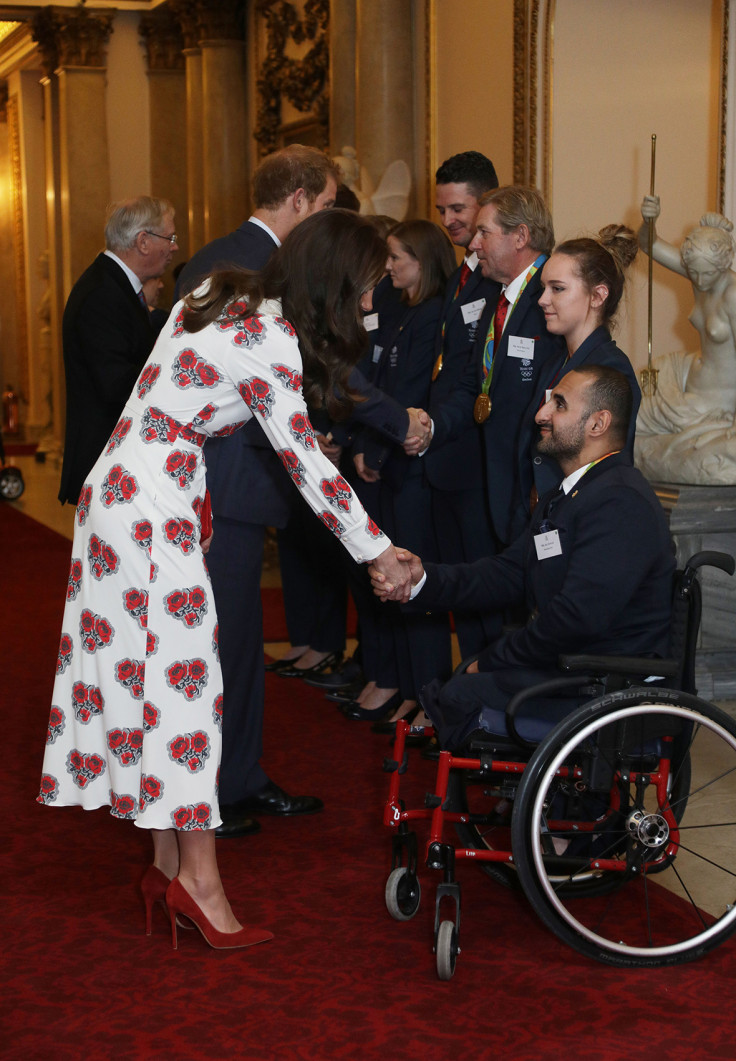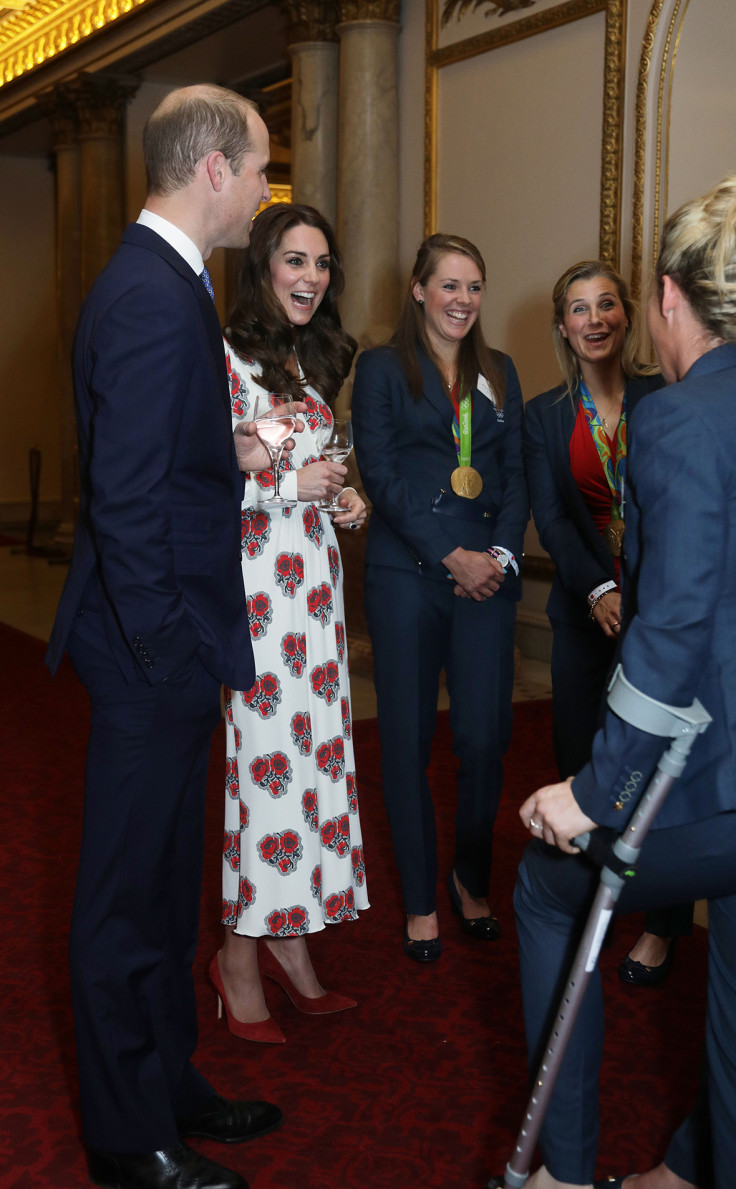 Kate welcomed conversation with the nation's leading athletes, sharing that her children have acquired a penchant for sports at their very young ages. She shared that her 17-month old daughter Princess Charlotte has developed a love for horses, while three-year-old Prince George is a fan of swimming. We already know that he has a talent for tennis too.
Equestrian gold medallist Natasha Baker said: "I asked her 'How are the children?' and she said George really enjoyed the fencing and Charlotte really enjoyed her riding. It obviously got to her and maybe she will be here in a few years time.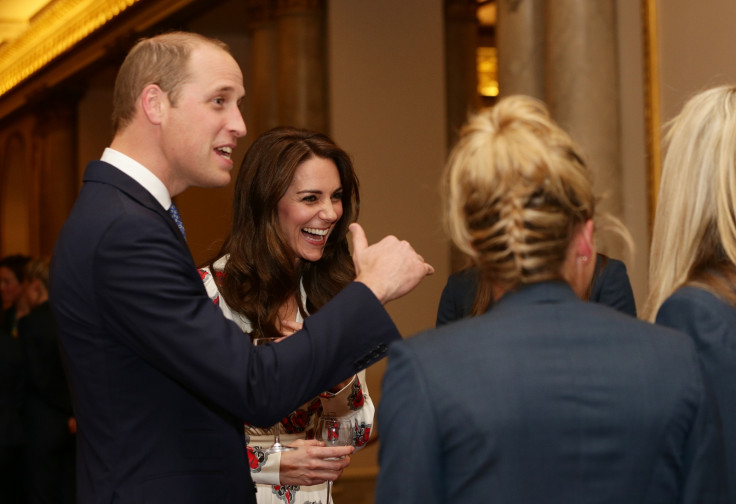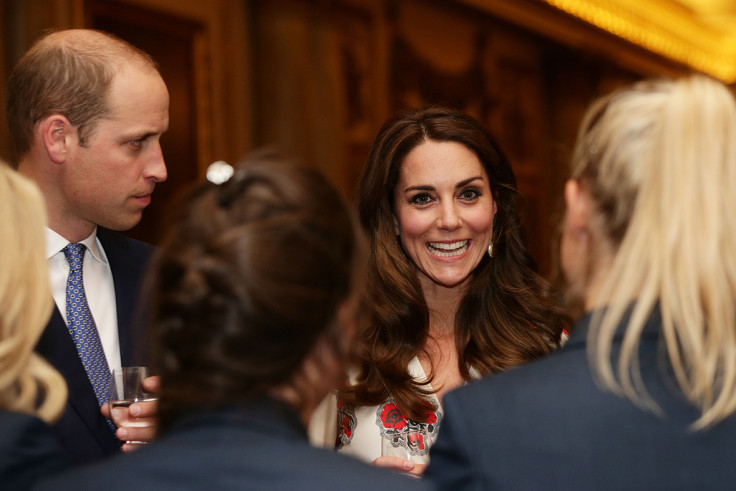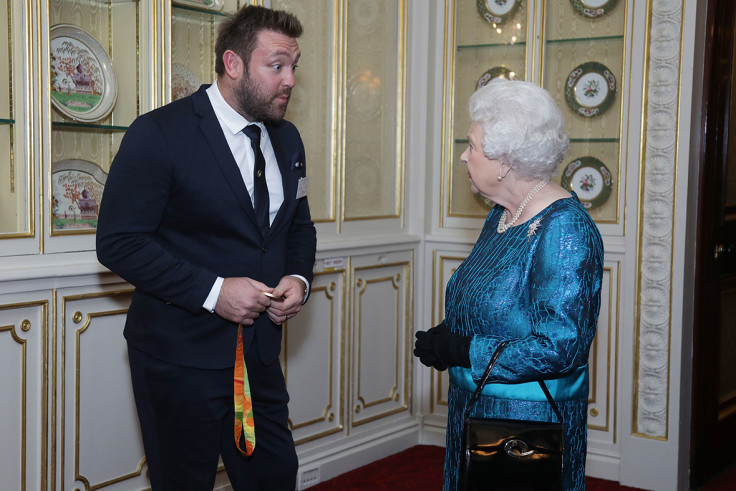 "She emphasised that Charlotte has this passion about horses, and although she doesn't echo it, she'll do her best to champion and encourage it," she added.
Playful Prince Harry managed to make an impression with the sporting champs, and made Paralympian swimmer Ellie Simmonds' day by embracing her with a hug at the event. The 21-year-old, who claimed her fifth gold medal after winning the 200m medley in Brazil, spoke to the duchess and the Queen – who bent down to have a chat and a handshake – but the highlight was a big hug from Harry.
Speaking of the touching moment, she said: "It was the first time I'd met Harry and he gave me a hug. I must have mentioned to someone I was really looking forward to meeting him and he just hugged me.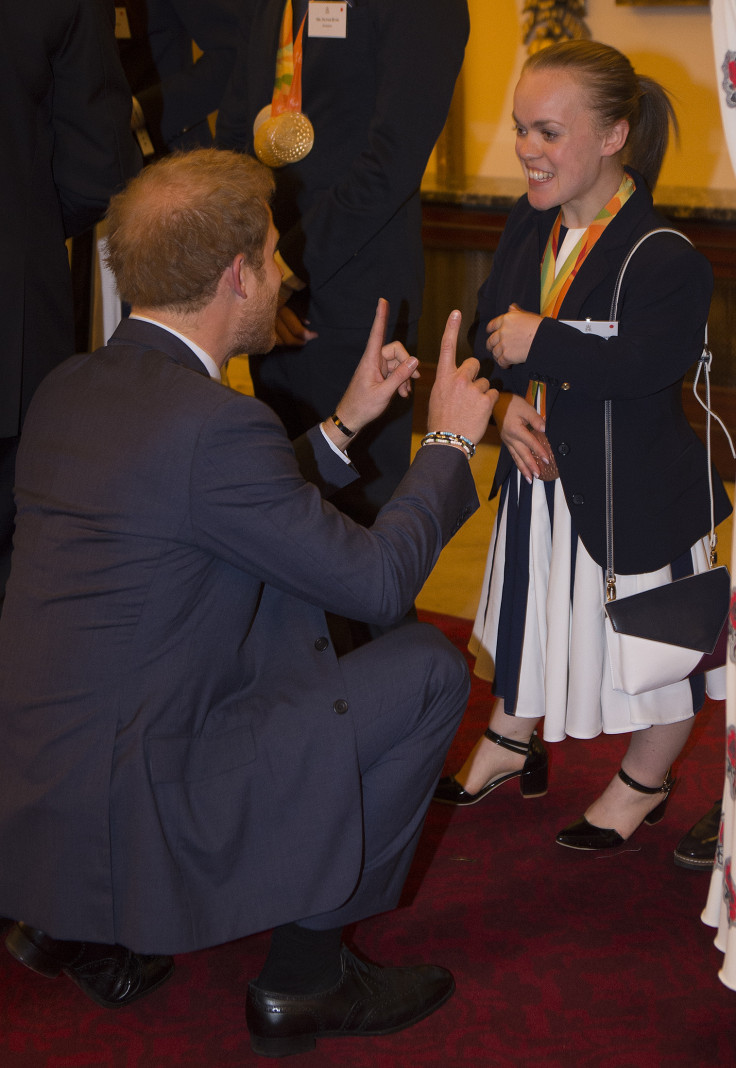 "It's great to come to the Palace which is incredible and to be honoured by the Olympics and Paralympics – it's amazing".
Harry was also spotted laughing and joking with Team GB's women's hockey team and jokingly described goalkeeper Maddie Hinch as a 'crab' before impersonating her goal-saving skills.