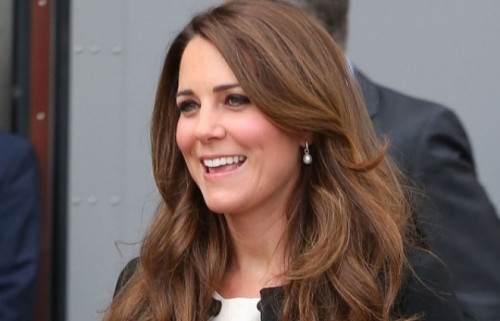 Kate Middleton is expected to have a low key celebration to mark her 32nd birthday.
With Prince William currently away at Cambridge University, Kate will spend her first birthday since becoming a mum, with her son George, in the quiet confines of Kensington Palace.
It's a stark contrast to previous birthdays, which saw Kate's brother-in-law Prince Harry and sister Pippa throw a lavish '80s themed party for the Duchess.
But it seems Prince William has a surprise or two up his sleeve yet. The 31-year-old has reportedly invited US singer Taylor Swift to meet Kate, and perhaps perform a song or two in her honour.
William recently met Swift at the Winter Whites Charity Ball and even joined her and Jon Bon Jovi on stage for an impromptu bout of karaoke.
Despite his commitment to the part-term course in agricultural management, at Cambridge, it's believed that William will join Kate and George in the evening for a quiet family celebration.
Two days ahead of her 32nd birthday, the Duchess of Cambridge was seen enjoying some retail therapy with her mum Carole Middleton, at department store Peter Jones in London's Sloane Square.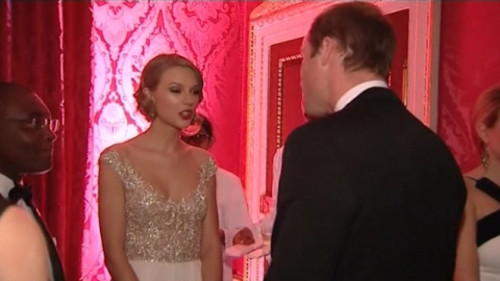 A source told People: "She was absolutely beautiful. She has a very magnetic energy about her. She looked absolutely stunning. It was nice to see her doing ordinary stuff!"
"You wouldn't have known it was Kate Middleton," the source added. "The shop is always quite calm anyway, and there wasn't a great deal of people around. It was only when I did a double-take that I realised it was her."
A few close friends and members of Kate's family including sister Pippa, are also expected to celebrate the Duchess' birthday.
Prince William has done a good job in past years of lavishing his wife with thoughtful gifts on her birthday. Last year he took Kate and her parents, brother and sister to Cirque du Soleil.
He has previously commissioned an oil painting of her; presented her with pearl earrings and the two have had romantic getaway in Scotland on her past birthdays.
She also received her much loved labrador Lupo as a birthday gift from William.
Kate celebrated her 31st while pregnant with her first child, and it's rumoured that the Duchess is expecting the second royal baby, though there has been no official announcement from the royal family.
If the rumours are true, her 32nd year will no doubt herald yet more surprises for the young Duchess.