The UK may be experiencing a dreary morning after a night of thunder, lightning and showers, but Kate Middleton was a ray of sunshine for her public appearance at the Stewards Academy on Friday (16 September).
The 34-year-old Duchess of Cambridge joined husband Prince William on the visit to the school working with the children's mental health charity Place2Be – a passionate project for the young royals. They met with pupils and parents to see how the children are supported through changes.
The couple were greeted in Harlow by Vice Lord Lieutenant of Essex Jonathan Douglas Hughes – the Queen's representative in Essex. In a mishap, Hughes fell to the ground shortly after William got out of their car. William rushed to help the Vice Lord Lieutenant and he soon recovered.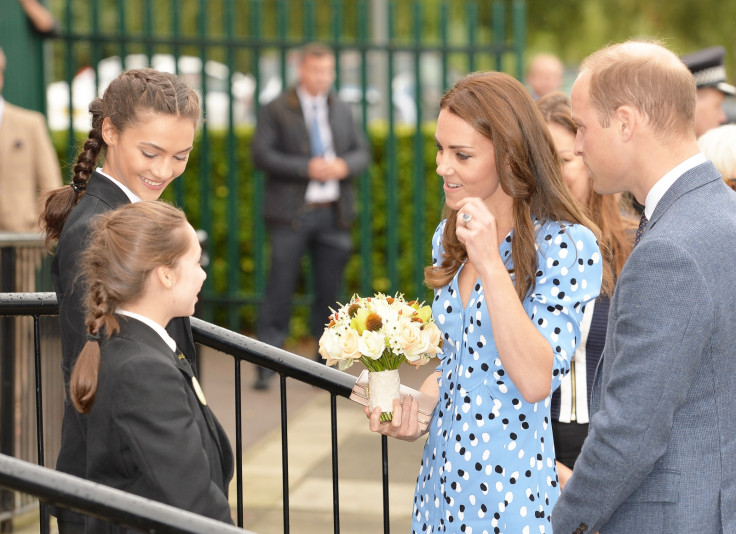 Kensington Palace have been live tweeting the royal couple's visit, claiming that they sat for a lesson about the changes some of the students have faced such as starting a new school.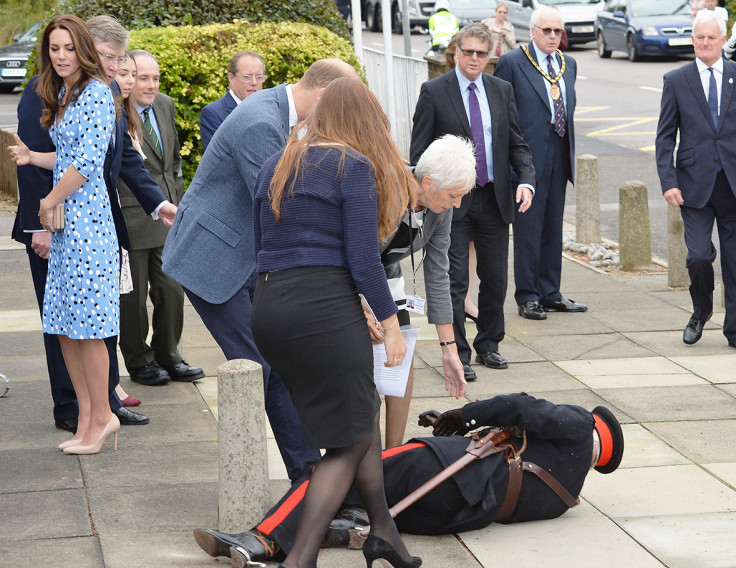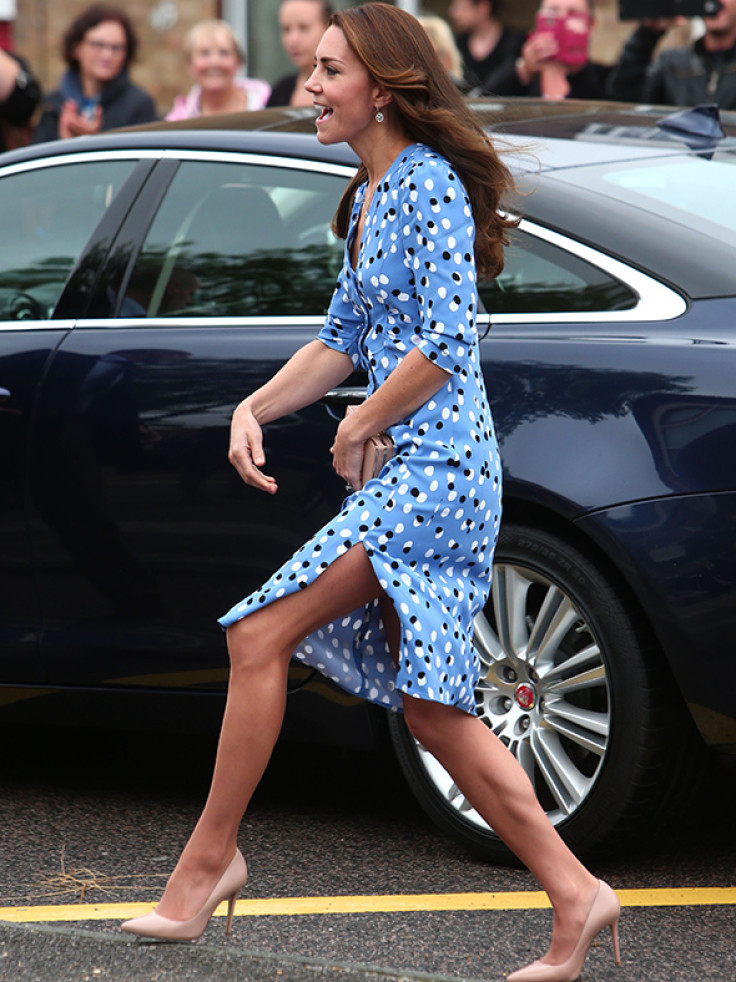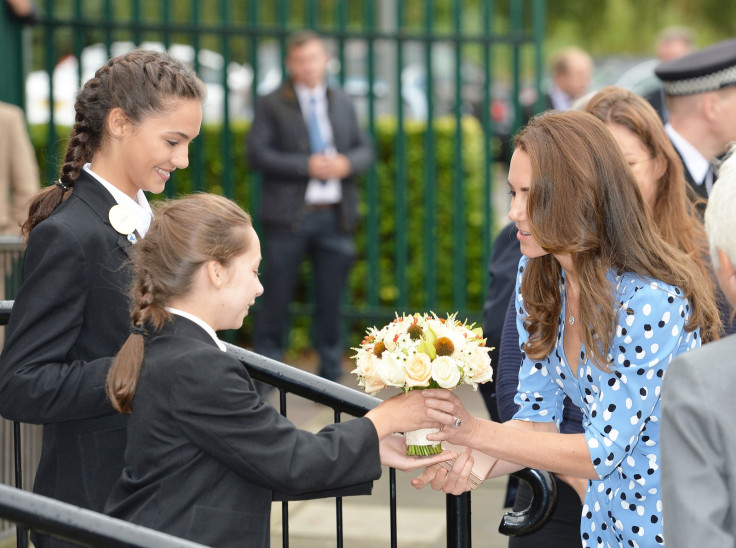 Kate, who is set to embark on a tour around Canada with William at the end of this month, clung onto summer in an eye-catching blue printed dress which we haven't seen before by New York based fashion designer Altuzarra. A little different from her usual conservative style sense, the £1,728 patterned design showed off an extensive amount of leg and featured a button down style.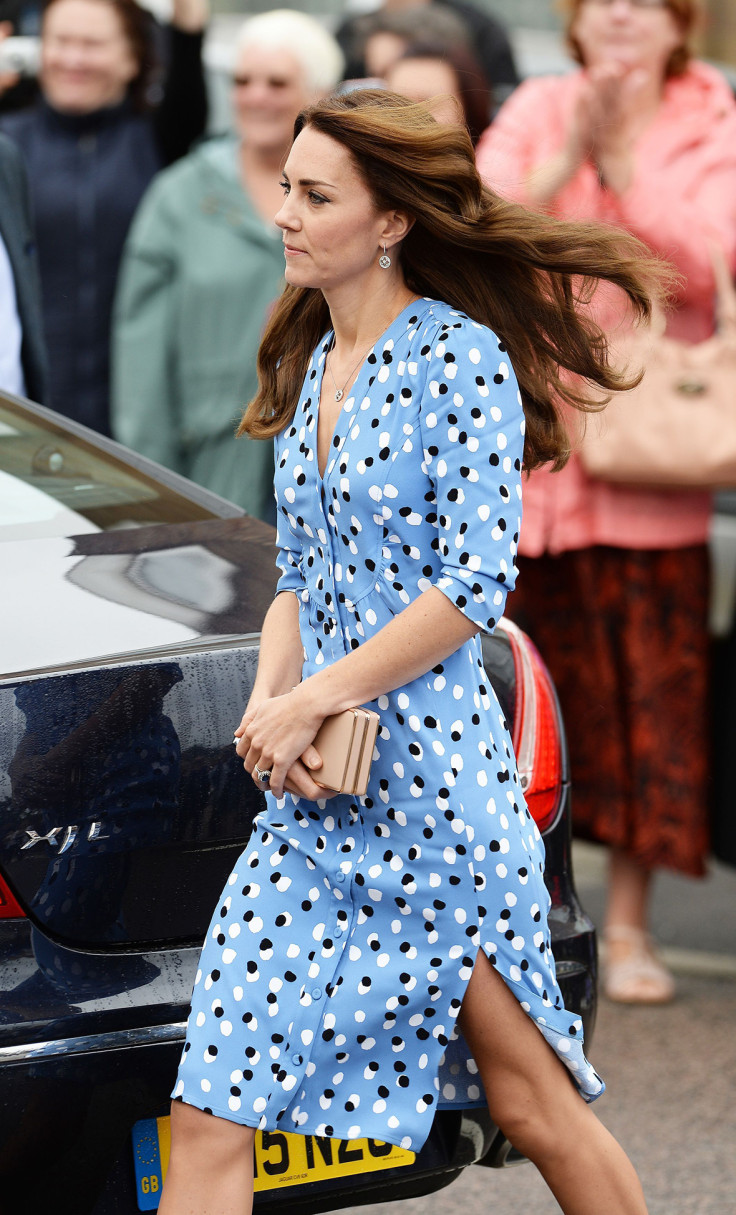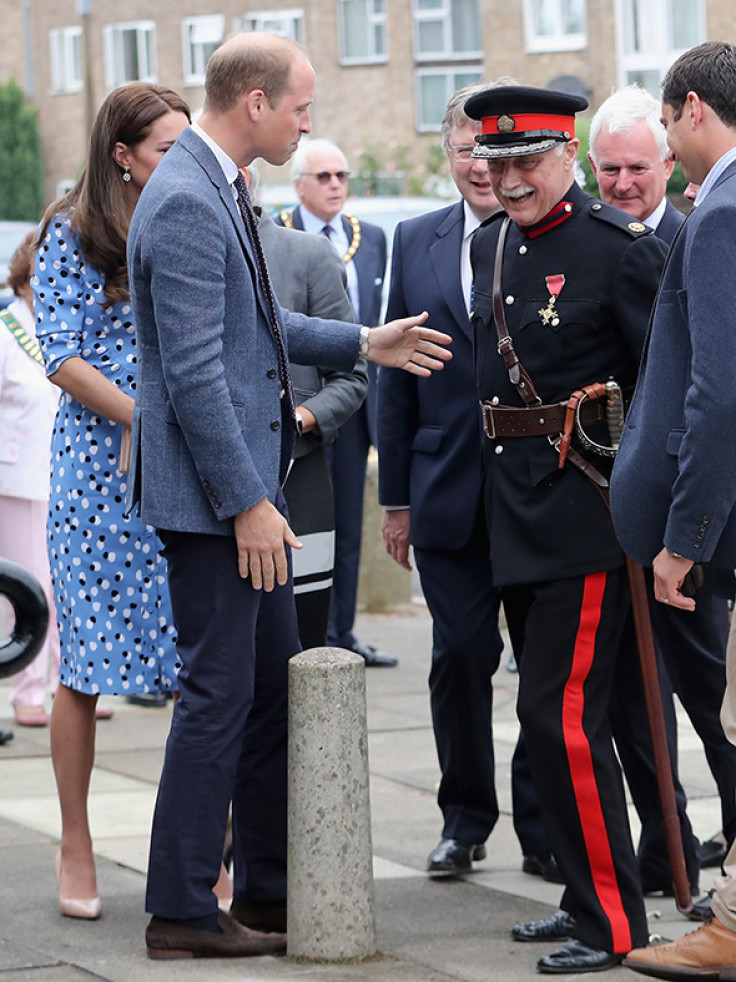 She styled the fashion-forward ensemble with a trustee pair of nude court shoes along and a nude box clutch bag – wearing her trademark brunette locks in a blow-dried style with drop earrings completing the look.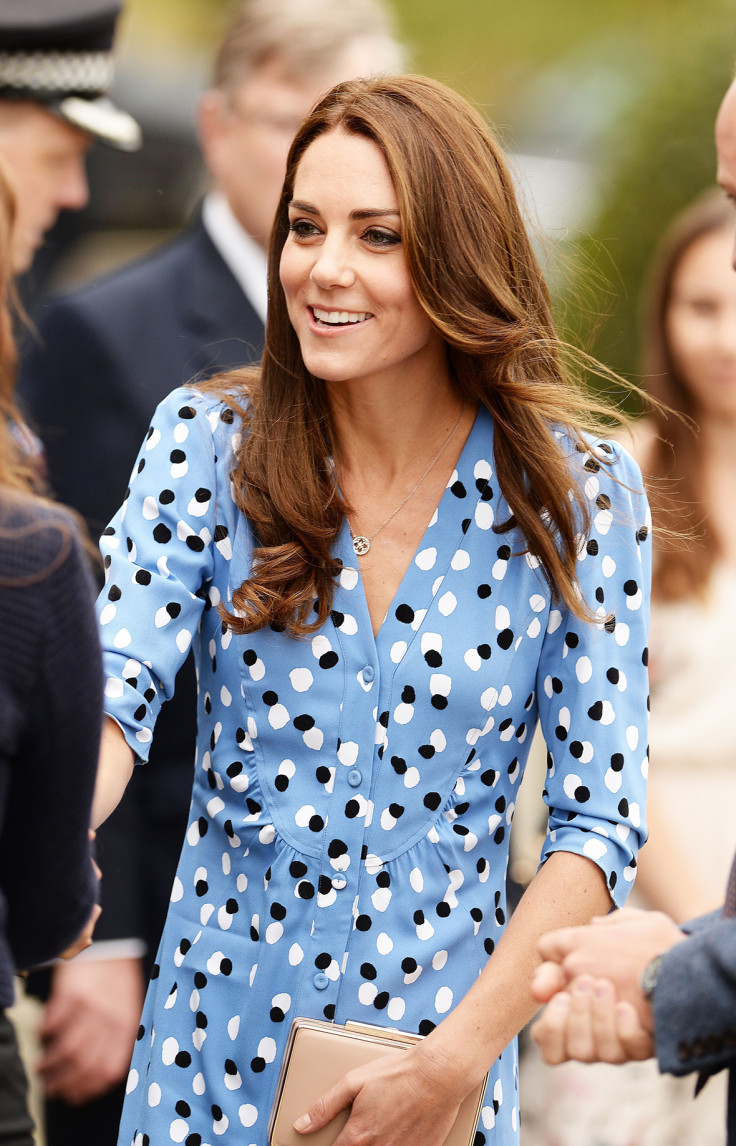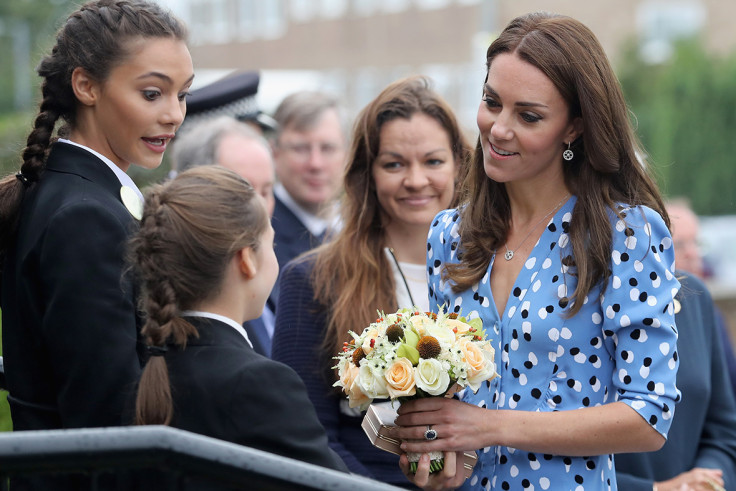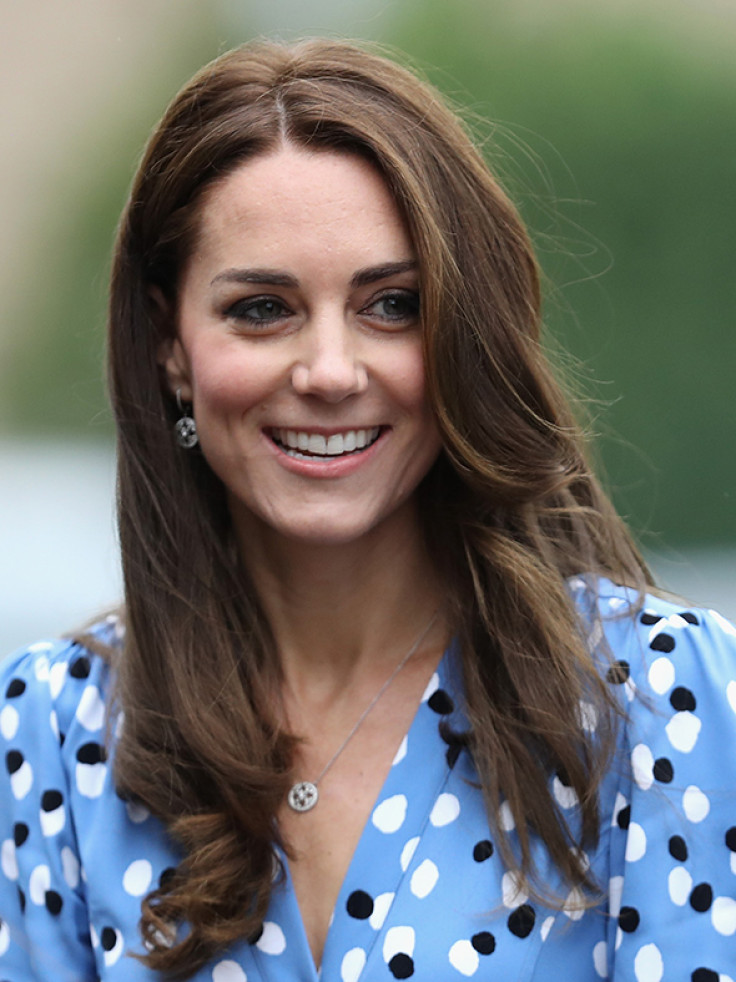 The visit to Essex aims to raise awareness about the Heads Together campaign – which was launched in May by the couple, along with Prince Harry – which encourages a positive national conversation about mental health problems. William has shown a huge interest in charities and projects concerning mental health, and has openly spoken about bullying and depression among young people.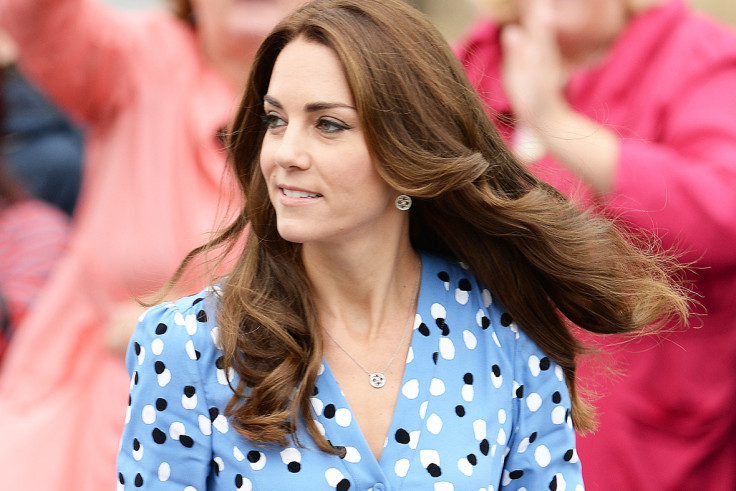 The young royal trio are also working with a number of other organisations and charities in the field to help address the psychological issues that many members of society face.
William wrote in a blog post on the Heads Together campaign website: "If we could end the old-fashioned idea that feeling down is something to be ashamed of, something that you shouldn't burden others with, we would make our society a much happier and healthier place.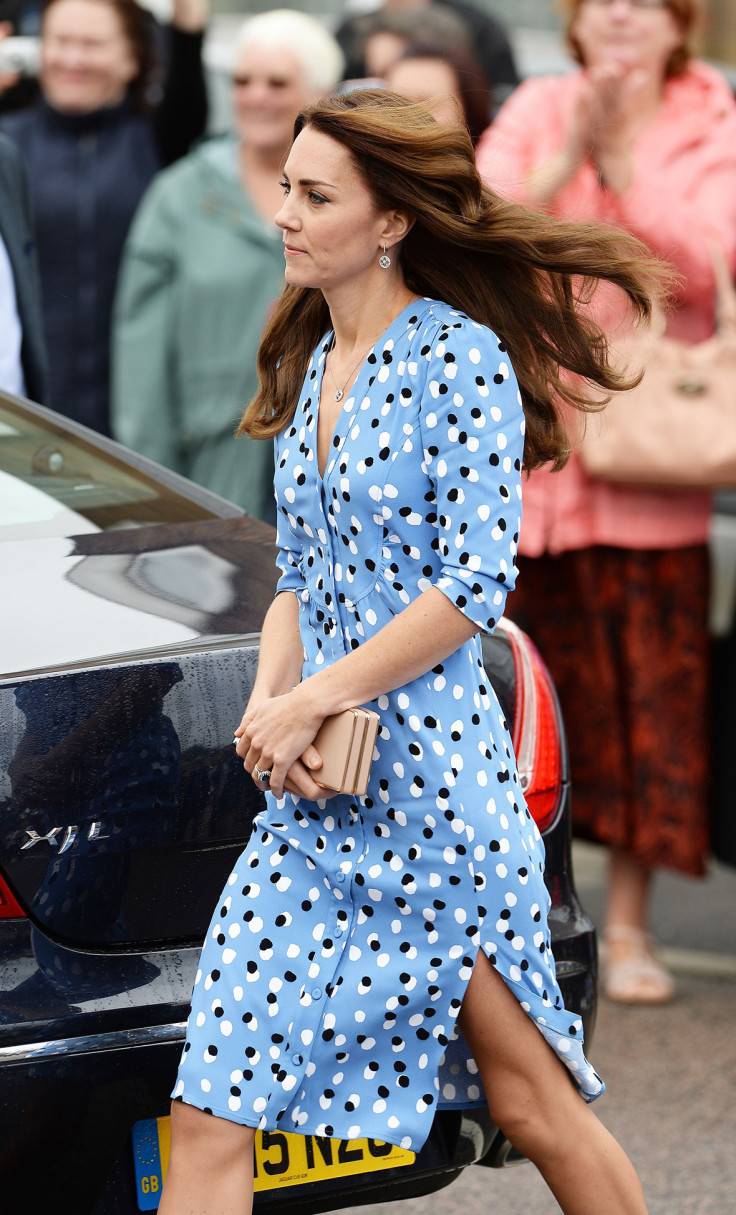 "By encouraging children to talk and to get support, we could stop these feelings developing into more serious problems that continue into adulthood," he added.
On the Stewards Academy, William said: "What Stewards Academy practises is the belief that children should be comfortable with admitting if they ever feel overwhelmed (it is very normal to feel like that, after all) and that children should know that they can ask for help."
Kensington Palace also retweeted a post by Place2Be claiming that the Duke and Duchess have joined a lesson on big changes run by students during their stay – with Kate looking engaged in conversation with a young female student in the pictures.