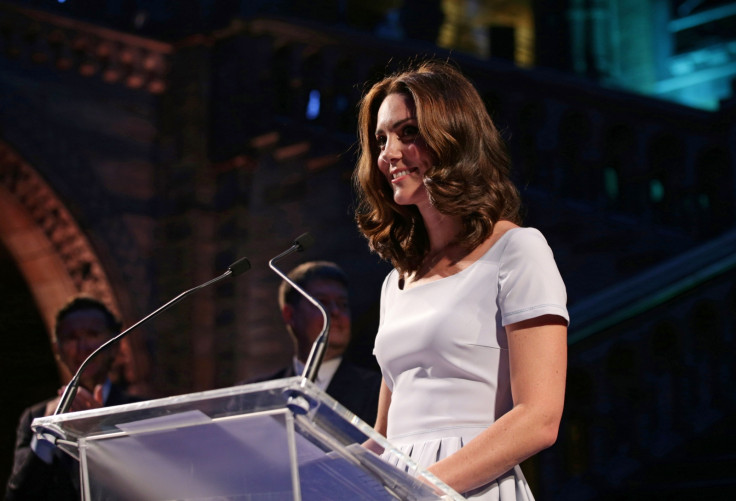 Earlier this year, Kate Middleton revealed that she is teaching Prince George and Prince Charlotte the importance of possessing attributes like kindness, respect, and honesty. Now it appears it's not just life lessons the Duchess of Cambridge is passing on to her children.
The 35-year-old revealed during an appearance at the unveiling of the revamped Hintze Hall at the Natural History Museum on Thursday evening (13 July) that the young royals now possess the same love for nature she does.
"Like many of you here tonight, I remember visiting the Natural History Museum as a child, and being inspired with a love of nature," she told the guests at the event hosted by revered naturalist Sir David Attenborough, in a speech to celebrate the museum's new blue whale skeleton.
She continued: "And now, as a parent myself, I am experiencing the joy all over again with my own children, who are coming here, and it is not just to see the T-Rex.
"Who could fail to be inspired standing here in this wonderful hall."
In 2015, Middleton was photographed with George at the museum, which was first established in 1881 and attracts around six million visitors a year.
She added: "It is so fitting to see the ocean now taking centre stage, with many other marine specimens as star attractions in this splendid Hintze Hall."
The museum has been closed for refurbishment for six months and reopened its doors to the public on Friday (14 July). One major difference that visitors will notice is that a new blue whale skeleton has replaced the attraction's much loved Dippy the Dinosaur, which first went on display there in 1979.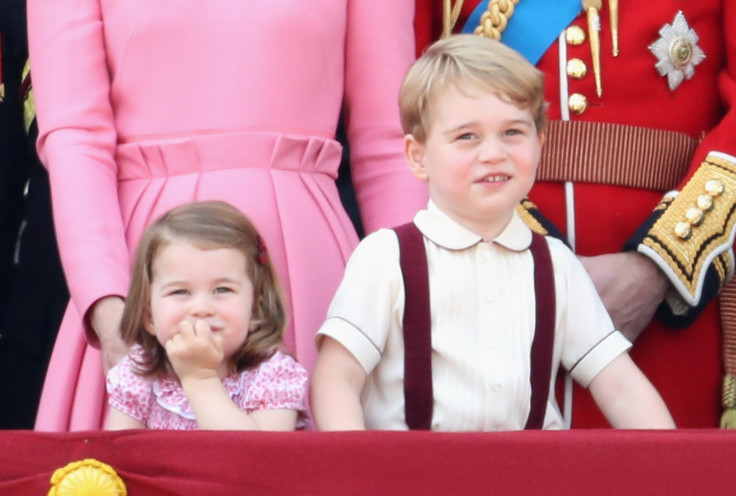 Despite a petition to stop the move, the museum went pushed forward, saying the whale named 'Hope' was "a symbol of humanity's power to shape a sustainable future." It is largest known animal on Earth and is suspended from the ceiling.
For her night at the museum, Middleton opted for a £637 powder blue dress by London fashion designer duo Justin Thornton and Thea Bregazzi, featuring a fitted short sleeve bodice and full midi skirt.
Before Middleton, who is a patron of the museum, perused the exhibits with Attenborough, she was overheard cracking a joke with the famed TV veteran. "You must have seen they've made a few changes here over the years', she said.