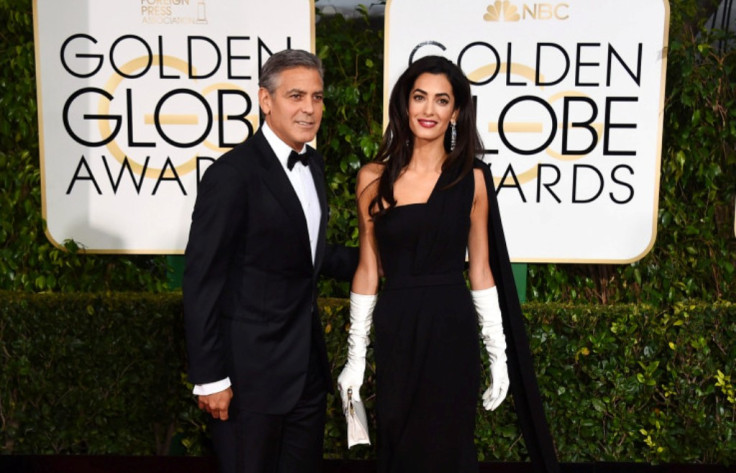 We all loved Amal Clooney's first red carpet debut at the Golden Globe, her famous star husband George Clooney's emotional speech and her priceless reactions after that.
However, Kathy Griffin dissected the Golden Globe red carpet with the premiere of Fashion Police after Joan Rivers' death and clearly slammed Amal's fashion sense of which millions are fans.
The human rights attorney attended the popular event in a black Dior gown and assembled it with long white gloves which irked Griffin and her Fashion Police co-hosts.
The comedian was a little harsh while comparing the now famous white gloves with a porn scene.
"I thought it was weird she had those gloves that remind me of, like, a porn scene, where the guy goes home and there's the naughty dishwasher and she only has the gloves," Griffin said during the show.
Co-host Kelly Osbourne took the criticism a little further and added "I don't understand, the only time I've seen a glove like that was on a veterinarian show."
However, Griffin added a moment of fun by saying "But, I'm fascinated how we're like, not supposed to make fun of her because she married the great George Clooney. Look, everybody's on the table, George! Nobody's safe, nobody gets a pass."
Before beginning her fashion bashing sessions, Griffin paid tribute to the show's former host Joan Rivers who died of throat surgery complications in September last year.
"Before I start making more enemies and burning new bridges, I want to thank my good friend. Joan, I know you are watching from heaven, but I am not afraid to bring the hammer down on anyone."
The show went off air after Rivers' sudden demise.