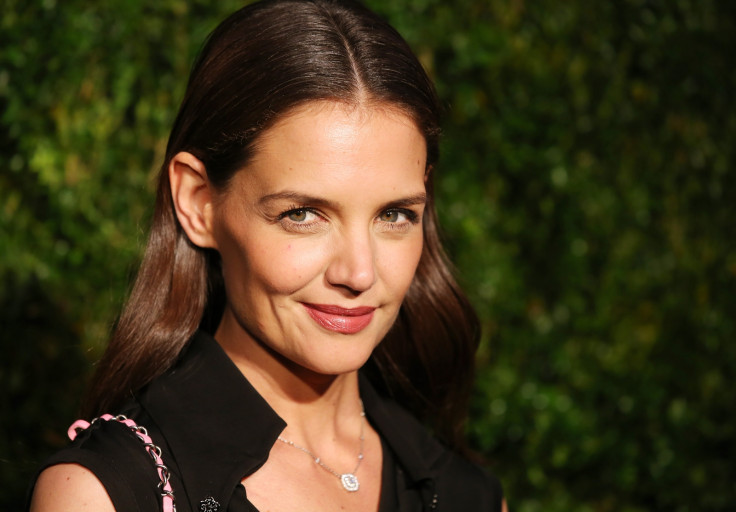 Donald Trump's win at the 2016 presidential election did not please young Suri Cruise, daughter of Hollywood A-listers Tom Cruise and Katie Holmes. The 10-year-old was badly affected, according to her actress mother, when the Republican defeated Hillary Clinton, who was touted to become the first female US president.
"I thought Hillary was going to win this year, and it was such a – it just hurt so badly when she didn't," the 38-year-old actress revealed during a recent chat on the SiriusXM Today Show Radio special The Jenna Bush Hager Show.
The Dawson's Creek star, who has been a Hillary supporter throughout, went on to elaborate how the Democratic candidate's loss affected her young daughter as well. "It hurt my child so much as a 10-year-old, and it really made me think, 'Oh we have a lot... a long way to go as women'," Holmes explained.
"We have to raise our girls to be very strong, not just for themselves, but to open the doors for other people," the mother-of-one added.
Holmes opened up about Hillary's presidential loss to Hager – the show's host – who is the daughter of former president George W Bush. The two got close, when the actress was filming for the 2004 movie First Daughter and had called Hager for some insight into her life.
"You called me and I am such a fan of yours, but I loved Dawson's Creek. Dawson's Creek – we had posters. It was the era of Dawson's Creek. And I was in college and we were watching, and then I was with my girlfriends and I get a message from Katie Holmes. And I'm like, 'Who is this person pranking me? Who can this be'?" Hager recalled.
As Hager compared the movie and her real life and spoke about "younger secret service men", Holmes turned tables and asked, "So you never fell... Did you ever kiss?"
Clearly, the show host was not expecting to be interviewed, but answered, "No, we never kissed. I might have had one friend that kissed one, though." Hager continued, "I may have had one friend towards the end because I was, like, 26. So I was a little older."