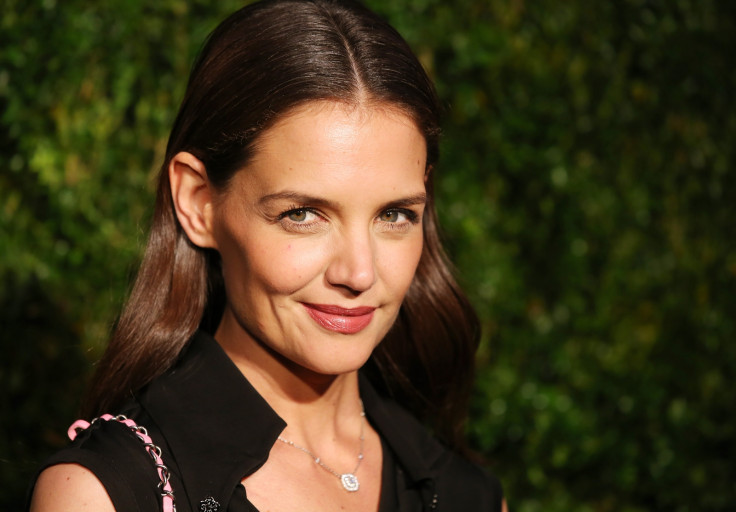 Katie Holmes is keeping no stone unturned to keep her daughter away from the media spotlight as she believes that 10-year-old Suri's upbringing is paramount to her.
The actress' statement comes at a time when rumour mills are abuzz about Tom Cruise's visible absence from their child's life since their separation in July 2012.
In a recent interview, the actress revealed how blessed she feels to offer a 'normal childhood'. "This business is so unstable, and you never really know where you're going to be ... My child is the most important person to me, and her upbringing is paramount to my work right now," the 38-year-old actress said in the April issue of Town & Country.
"It's very important that I'm present and she has a stable, innocent childhood. I feel so blessed to do what I do, but there's nothing in the world better than watching your child succeed," the Dawson's Creek actress added.
Explaining the excessive media attention her daughter receives and how she shields Suri from the hullaballoo, Holmes said: "To experience something publicly and privately is a lot for a person to go through. In today's world a lot of celebrities probably shield their children from the tabloids; in my household, we know what they print isn't true, so we don't pay attention. There are more important things. But it's very relatable to me; if people know who you are, they might write about you, and you can't control that."
The mother of one, however, admits that it is "heartbreaking" to see her daughter becoming independent as she wants her to stay with her forever. "Every day, kids get a little further away from you. That's a positive thing. They should be becoming more independent, but it's heartbreaking. You want them to stay with you forever, but they're these amazing beings, and you have to do everything you can to give them what they need — and then they're going to go. And that's going to be very, very sad for me," she explained.
The actress is gearing up for her limited television series The Kennedys: After Camelot, which is slated to premiere on 2 April on the Reelz network. Holmes, who is playing former First Lady Jackie Kennedy in the upcoming series, divulged her career plans saying: "For now I like acting and directing. Eventually I'll just direct."