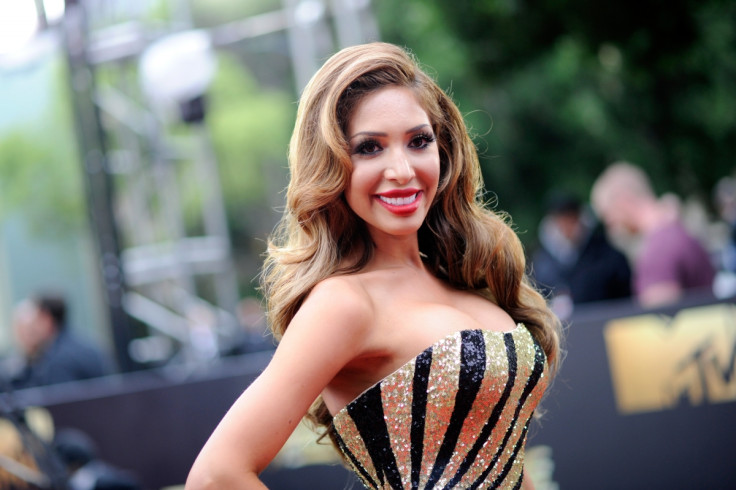 Teen Mom OG star Farrah Abraham's on and off relationship with Simon Saran has captivated fans again over drama that recently went down on social media.
After a series of picture posts and throwing shade at each other, real estate agent Saran finally gave her a piece of mind and he is surely not shying away from being honest about his ex-girlfriend.
"I think Farrah overreacted based on her emotions," the 28-year-old told Hollywood Life, referring to Abraham's recent post on Snapchat, where she seemingly insulted at Saran.
"But I get it, I am a really handsome guy with a great sense of humor and it is something that is very hard to let go of," he said.
The reality TV couple is currently "taking a break" from their relationship as explained by Abraham's ex. Saran's recent night out partying with two other women seemed to have irked the Teen Mom star.
She took to Snapchat and seemingly threw shade at the real estate agent with her sarcastic post. "When your ex can only get bottle girls LmAO FaceLike," Abraham wrote along with the photo.
Meanwhile, the MTV star's ex has been doing some clarifications of his own. Apart from responding to Abraham's dissing post, Saran also revealed the reason behind their split.
"During filming season she has a split attitude thing that I can't really deal with," he told the celebrity gossip site, adding, "She turns into a whole different creature that I don't really have the patience for any more."
And if the real estate agent's recent posts are any indication, he might have more subtle burns in store. Check out his latest Instagram photos below: