Will Tom Hiddleston thank ex-flame Taylor Swift in his acceptance speech? Actor 'expecting' to win Emmy
Swift and Hiddleston parted ways recently after dating for 3 months.
Actor Tom Hiddleston is reportedly confident of winning an Emmy Award for his role in The Night Manager. But the question remains, whether the Thor: Ragnarok star would mention his former girlfriend Taylor Swift in his acceptance speech on 18 September.
If reports are to be believed, the 35-year-old might not even mention her as he does not want any drama "on a night that might never happen again for him".
"He is expecting to win," a source told HollywoodLife, adding, "He can't wait. It's like a kid waiting for Christmas morning!
"He knows that people are going to ask him the Taylor question throughout the night, but he is putting his focus on the night and the possibilities that could come from it."
However, the source claimed that there is "not a chance in hell" that the British actor would thank the songstress in his acceptance speech. "He will not mention anything about her in any acceptance speech. There is no time for outside drama on a night that might never happen again for him," the source noted.
Hiddleston and the Bank Space hit-maker recent split after dating for three months. The duo confirmed they were in a relationship after they were spotted kissing on a beach in Rhodes Island on 14 June, a few days after the 26-year-old singer spilt from Calvin Harris. Swift and the Scottish DJ ended their relationship in June after dating for 15 months.
Meanwhile, Hiddleston is busy filming Thor: Ragnarok in Australia, which is scheduled to release in 2017, while Swift is back in the studio working on her music.
"She's [Swift is] obviously such a great friend, and you know she is starting to go back to work in the studio again, and really made time to be here for me, and I am so grateful for that," Swift's supermodel friend Gigi Hadid, told Entertainment Tonight.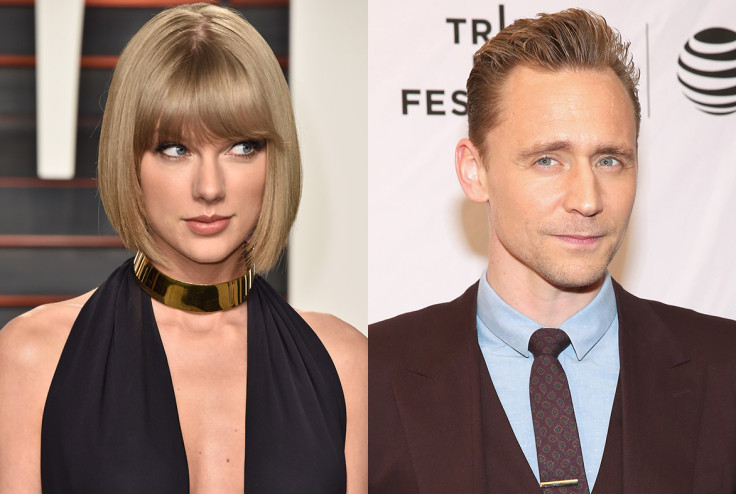 © Copyright IBTimes 2023. All rights reserved.