Katy Perry has put her weight behind a public service announcement against Donald Trump's plans to create a Muslim registry. The Dark Horse singer has funded the #DontNormalizeHate campaign, which compares the president-elect's divisive plans to the historic internment of Japanese Americans.
The PSA, directed by Aya Tanimura, tells the story of Haru Kuromiya, an 89-year-old Japanese American who spent four years in an internment camp during the Second World War. The video notes that in 1942, more than 120,000 US citizens of Japanese ancestry were incarcerated in internment camps across the country.
Recalling her ordeal, Kuromiya says: "We were an American farm family now living in an internment camp and our constitutional rights were taken away from us. It all started with fear and rumours then it bloomed into the registration of Japanese Americans and then labelling with physical tags and then eventually internment."
The actress playing Kuromiya then peels off her prosthetic mask, paid for by Perry, to reveal Hina Khan, a Muslim American, who says: "Don't let history repeat itself." The clip then ends with a message, which reads: "Don't turn against each other out of fear."
Perry, 32, has been a staunch critic of Trump following his victory over her friend Hillary Clinton in the US presidential election. Addressing her involvement in the campaign, Tanimura said: "I think like a lot of us who are terrified of Trump's ideals and policies, she is too. And this is one instance where she's able to help educate someone – even one person – on the horrors of the past and what could potentially be repeated.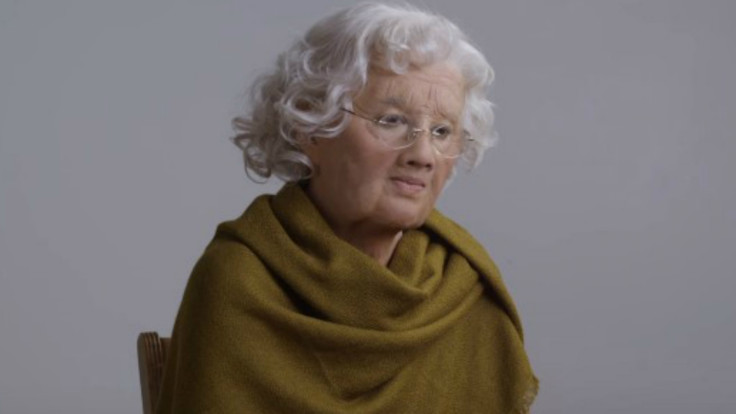 She added: "Katy has always been a champion of the underdog, of minorities, of the people who are kind of left of centre, and she's become more politically involved in the last few election cycles."
In her continued campaign against Trump, Perry will attend the Women's March on Washington on 21 January, the day after Trump's inauguration, alongside a host of her fellow celebrities, including Scarlett Johansson, Madonna, Cher, Julianne Moore and Amy Schumer.
Watch the #DontNormalizeHate PSA: