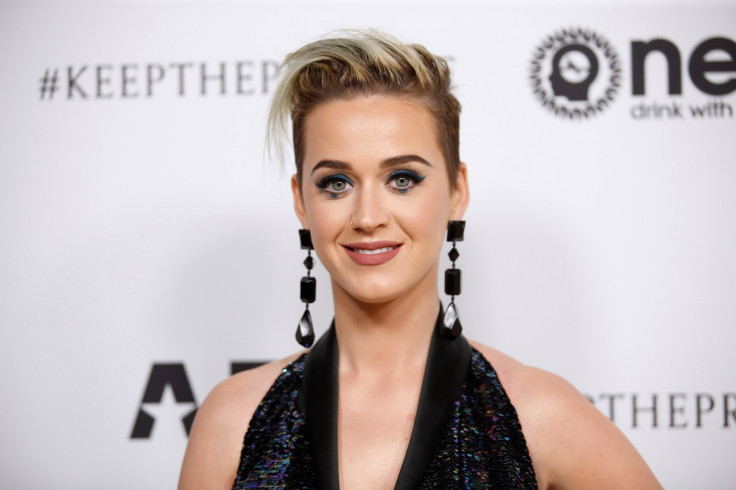 Katy Perry is on a vacation in Italy and she is letting everyone know about it. The Dark Horse singer flaunted her well-toned frame in a white plunging bikini as she danced around the deck of a plush-looking boat.
Perry completed her beach attire with a bright sun hat and oversized sunglasses and showed off ample cleavage in a series of snaps on Instagram live. She posted the fun video on her Instagram story and captioned it: "I am on vacation!!"
Katy is taking a well-earned break in Amalfi Coast in southern Italy following her back to back commitments to promote her new album Witness. The video also featured shots of the local surrounds, an old church and someone holding a glass of wine.
After her vacation, the Roar singer will begin her tour in Canada and the US in September.
The 32-year-old recently opened up about her ex-boyfriend Orlando Bloom's infamous nude paddle-boarding excursion back when they were dating.
When asked why she didn't join The Pirates Of The Caribbean actor last year, the pop star said that she was "just not in the mood".
After joking about a "lot of therapy" following the paddle-boarding incident, Perry revealed to radio hosts Kyle and Jackie O, "[Orlando] asked me if I wanted to be [naked] and I was just like, It's one of those things where I was like, 'oh nah'".
Although, the Bon Appetit hitmaker noted that she did take her clothes off on their private yacht. "You know when you're dating someone sometimes, it's exciting to be like, 'oh should we try and make out over here in this place?' or what have you, and I was just not in the mood. I saved it for the boat!" the 32-year-old singer said.
Perry and Bloom's called it quits after dating for almost a year, in March 2017.