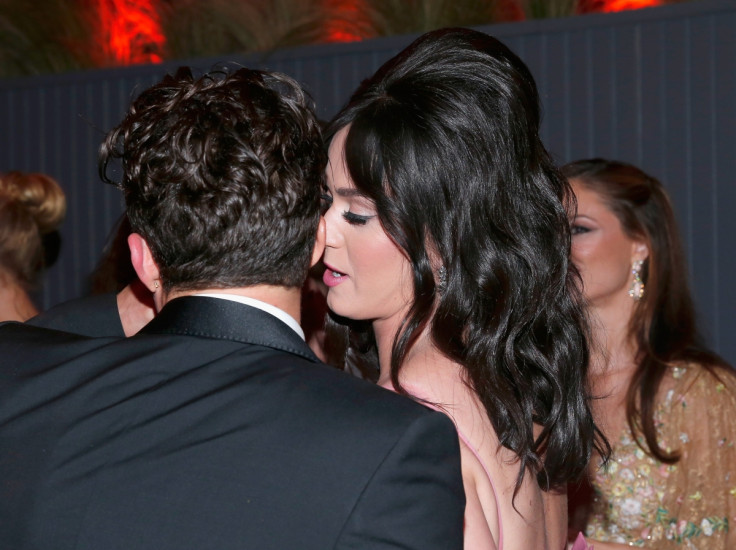 Katy Perry and Orlando Bloom were reportedly spotted enjoying their date in Disneyland in Southern California during the weekend. The couple were apparently very affectionate with each other with The Lord of the Rings actor stealing a kiss between a ride.
"Orlando and Katy were very hands-on with each other during their trip to Disney. They were like little kids," ," a source told EOnline. "It seemed like they were married the way they were acting with each other. They were holding hands and Orlando sneaked a kiss on one ride. They looked happy and in love." "Katy loves Disney. She has been there countless of times," the source added.
When the Roar singer was spotted with Bloom fans immediately took to Twitter to make public what the couple were doing at the theme park based in Anaheim, California.
One Twitter user wrote: "Katy Perry and Orlando Bloom are on the tours flight deck right now." Another Twitter user wrote: "Just saw Katy Perry at Disneyland :')" One also tweeted a photo of the singer with the caption: "Hello Katy Perry." In the photo the singer can been seen wearing a long trench coat teamed up with a white cap and sunglasses.
Perry, 31, and Bloom, 39, getting intimate with each other is no longer a secret. Earlier in March, the couple were pictured kissing on Malibu beach. According to The Daily Mail, the two later escaped to San Ysidro Ranch in Santa Barbara, California, for a romantic weekend away.
"They seem to be getting serious and are an official couple. She calls him her boyfriend," a source previously told EOnline. "Katy likes how down to earth Orlando is," the source said.
The two celebrities were first romantically linked after they were spotted together at The Weinstein Company and Netflix Golden Globes after-party in January.